8 steps • 22 seconds read
Students can create links between their goals/projects and school determined skills or value tags. Tags can then later be used to filter goals and projects.
This guide will walk you through the steps to create a new tag for your Edapt application.
1. Click "Administration"
Access the administrative settings.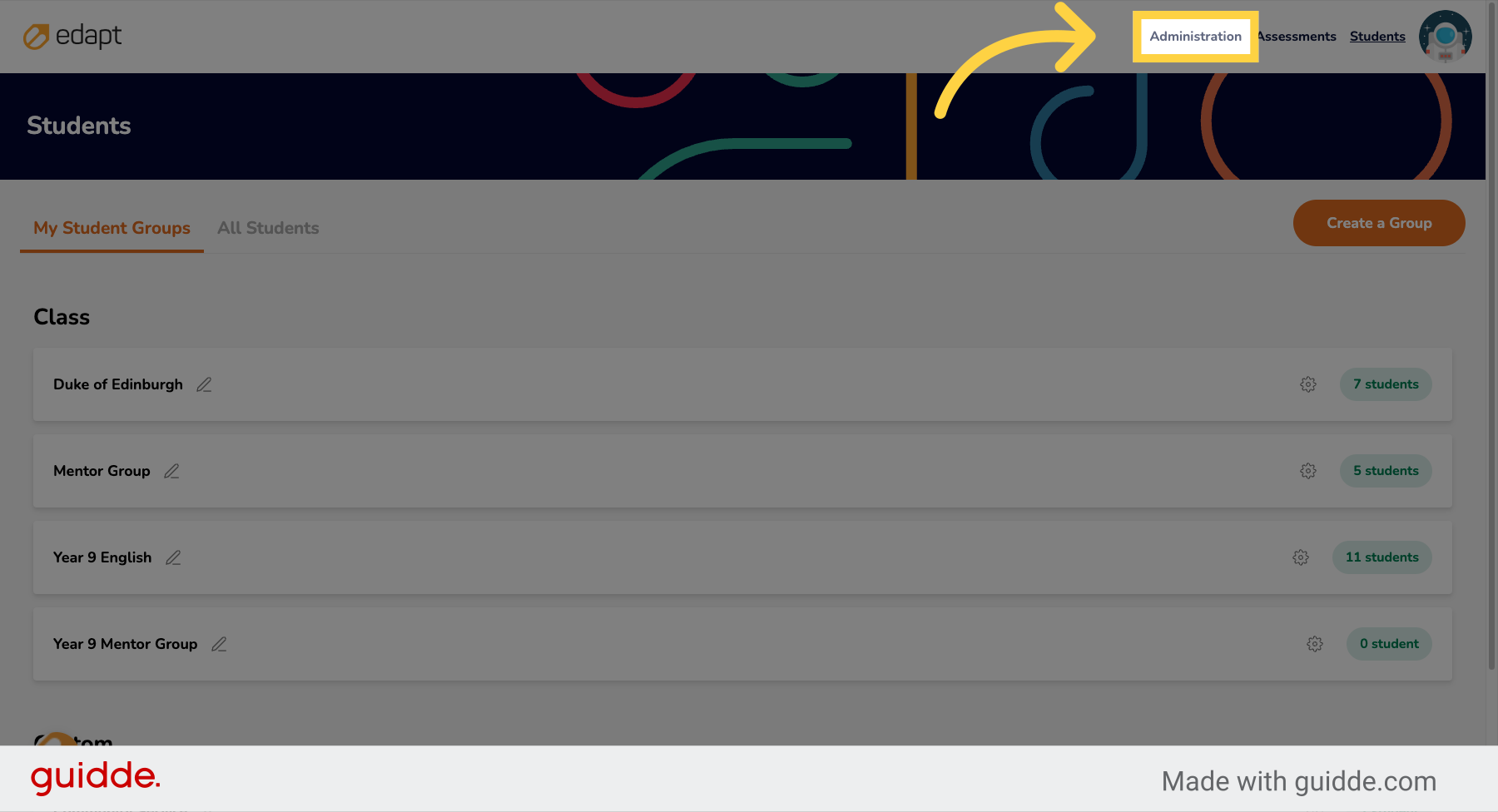 2. Click "Tags"
Select the "Tags" option from the menu.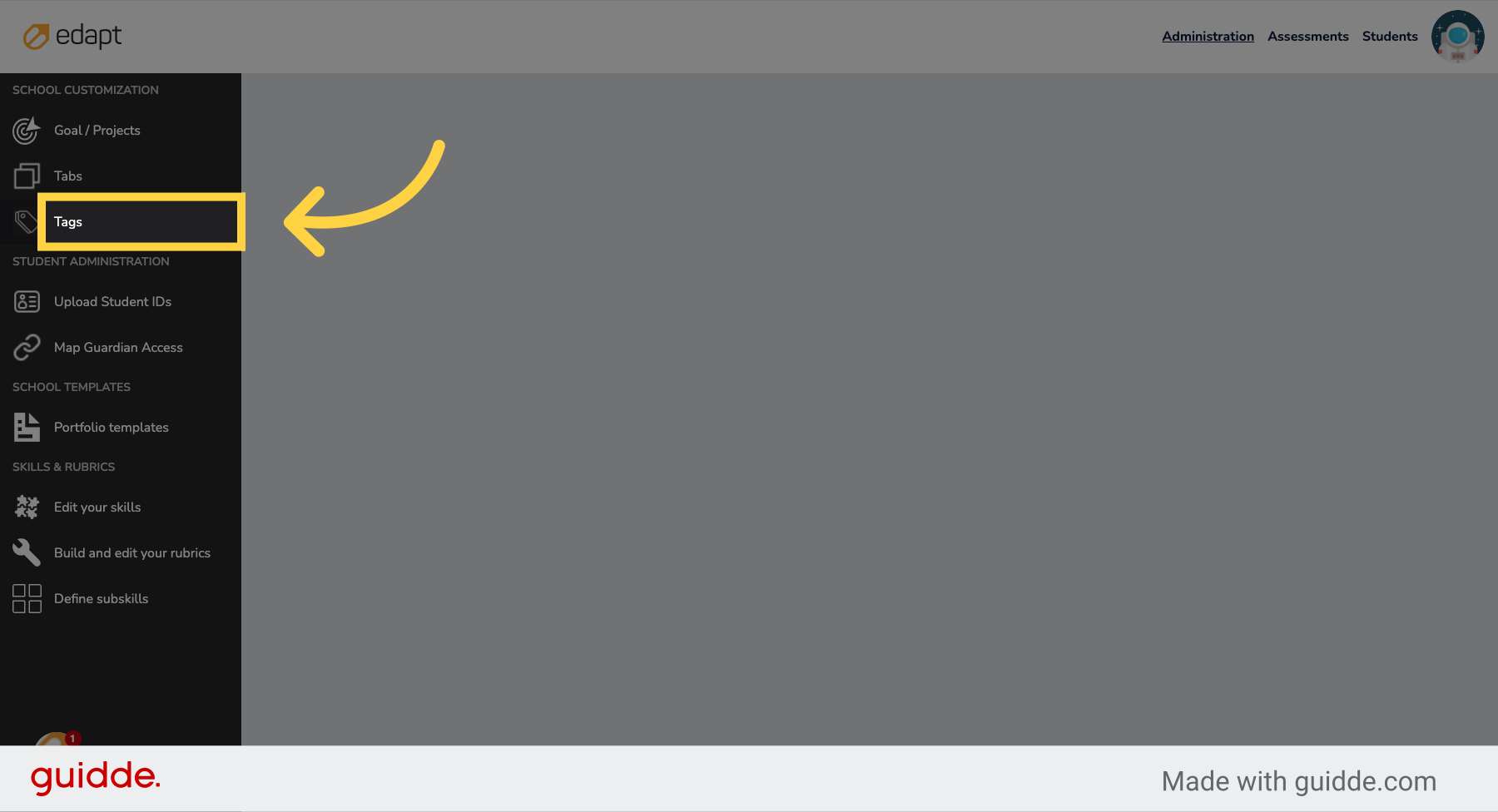 3. Create your very own custom skill tags
Choose the "Collaboration 🤝" option from the list of available tags.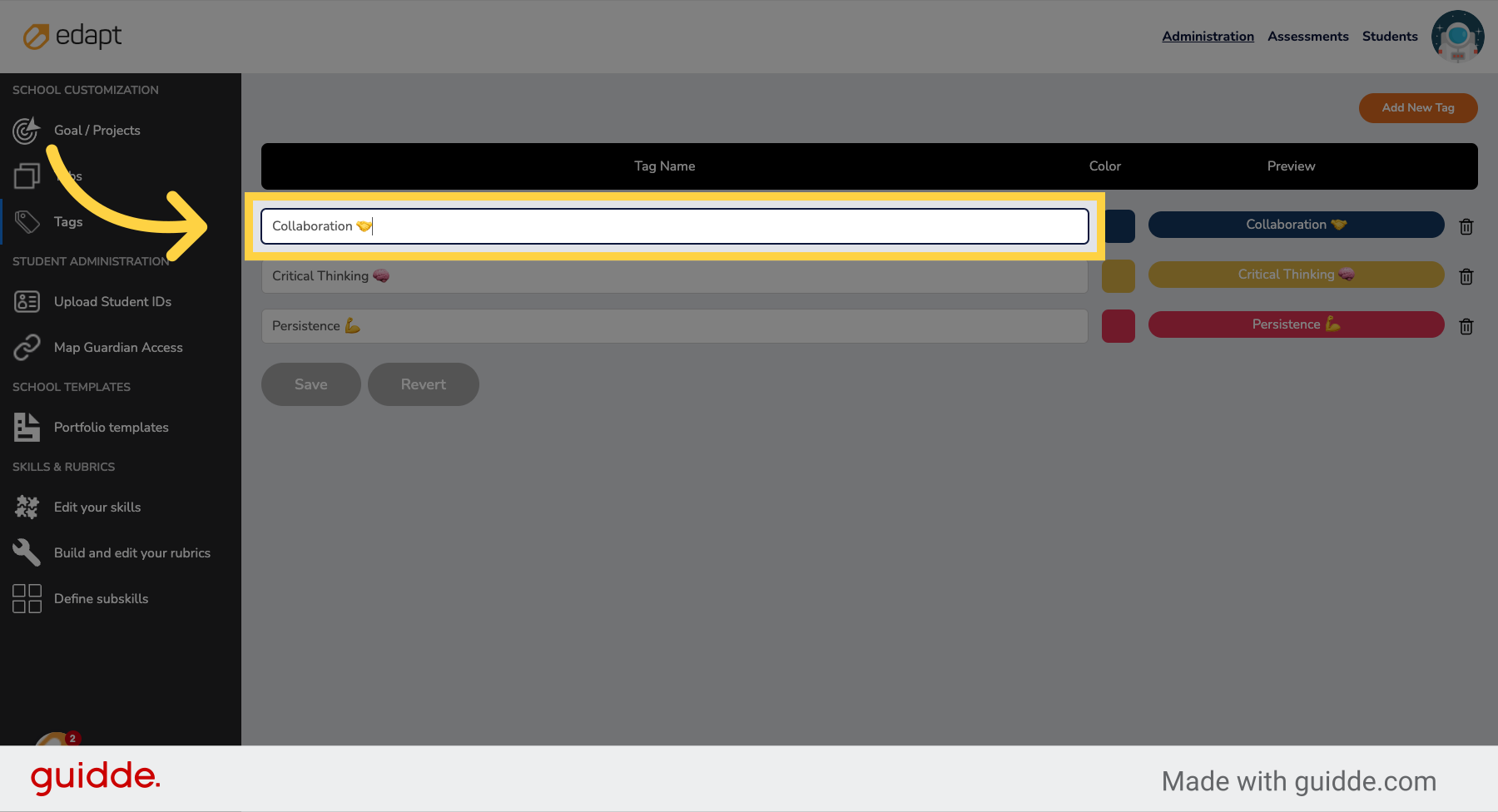 4. To add more tags, simply click "Add more tags"
Click on the "Add New Tag" button to create a new tag.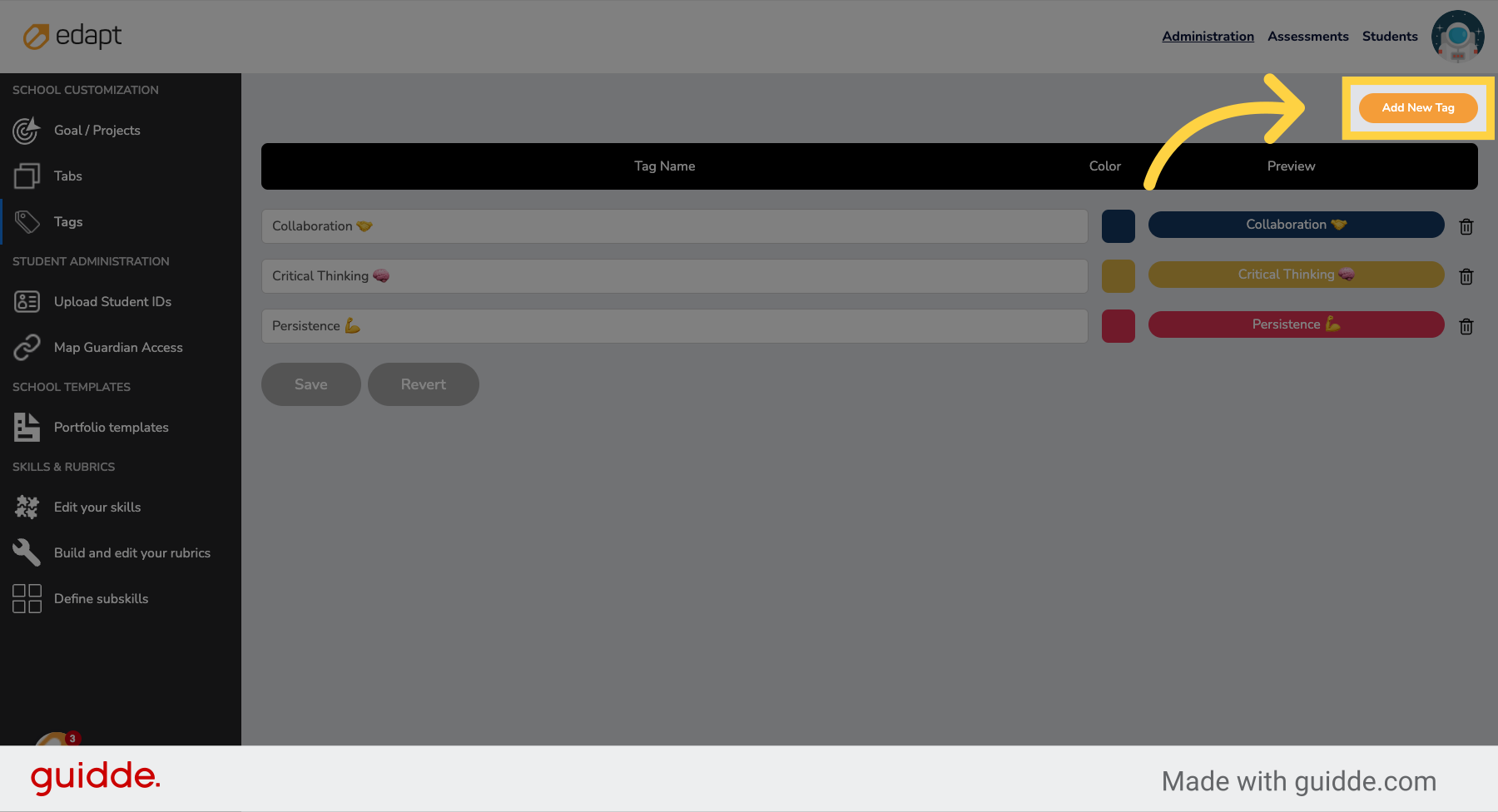 5. Create tags for school wide Values, Skills, Capabilities.
Enter a name for the new tag.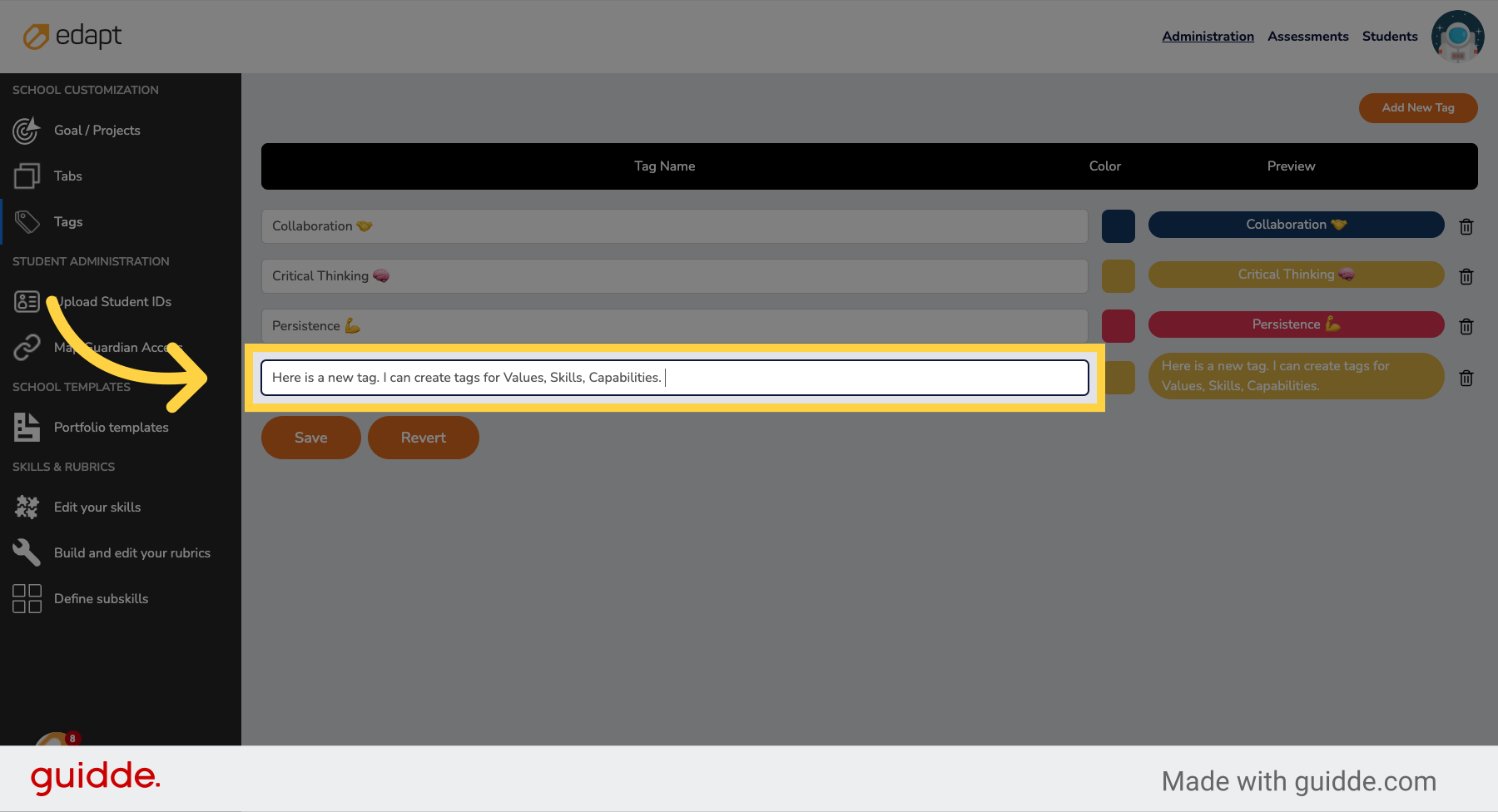 6. Set a unique colour for each tag
Choose the category for the tag (Values, Skills, or Capabilities).
This guide covered the steps to create a new tag with a customized name, color, description, and category in Edapt.
Click the Administration button
Click on the Tags tab
To add new tags click on the Add New Tag. To edit an existing tag type a new Tag Name or change the Colour.
Click the Save button to finalise your changes.