Tabs refers to the names of the modules of the Learner Profile (About Me, Goals, Portfolio). Schools administrators may choose to use different names for these modules
10 steps • 28 seconds read
This guide provides instructions on how to customise a Learner Profile for employee training in Edapt.
1. Click "Tabs"
Navigate to the Tabs section of Edapt.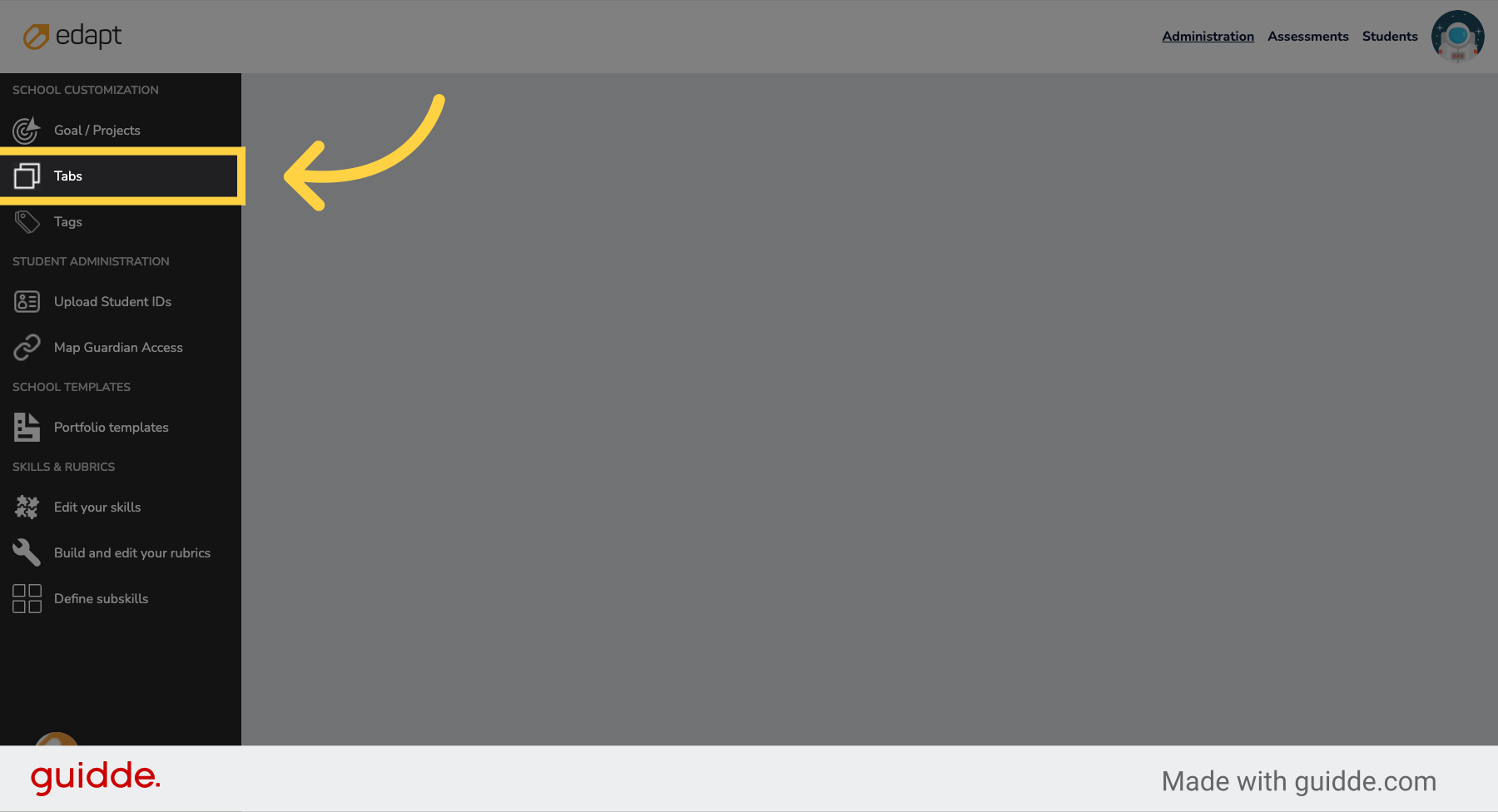 2. Customise each tab to suit your school's preferred language
Click on My Goals again.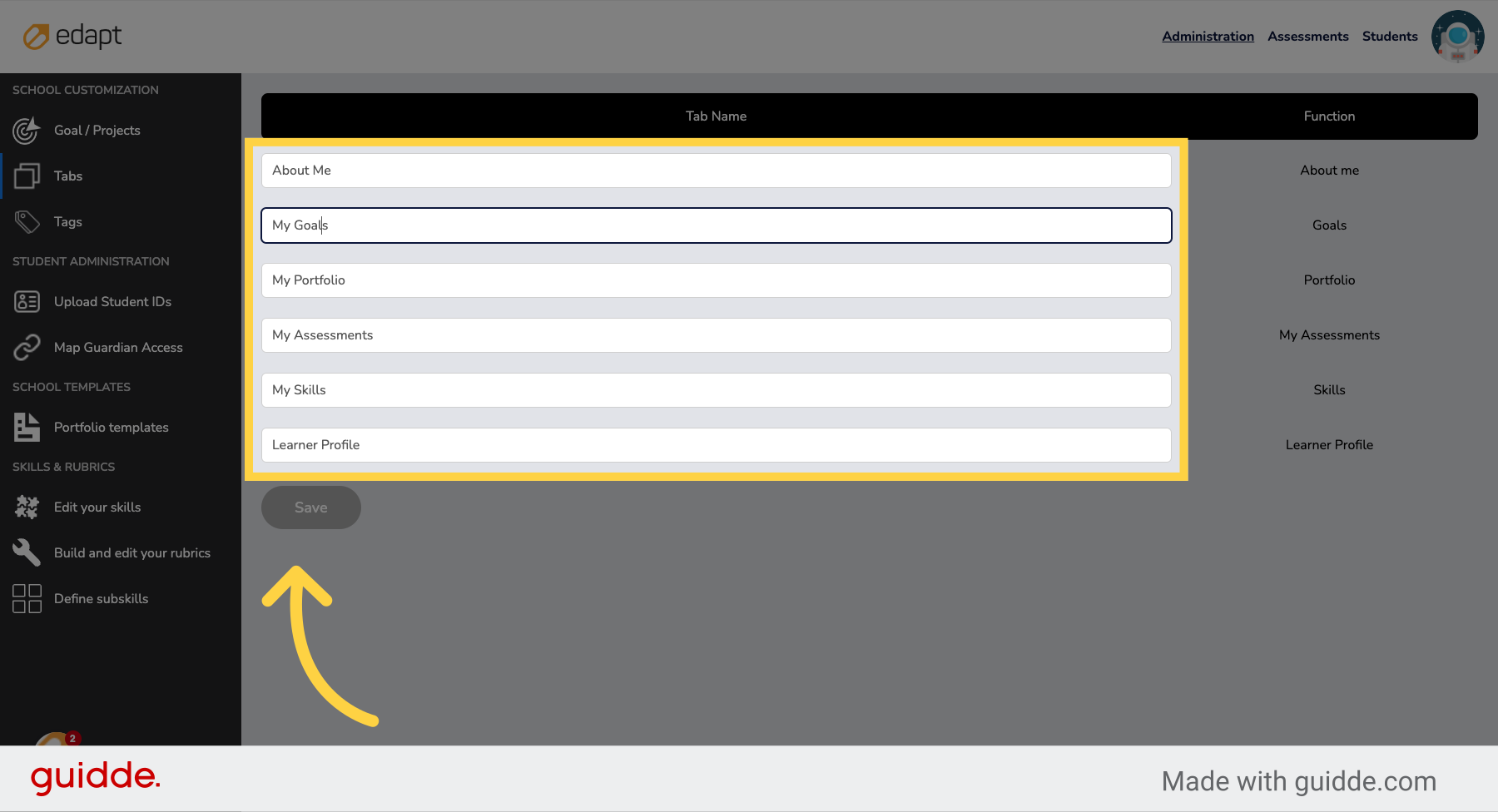 3. Here's an example
Aspirations, Evidence, Evaluations, Capabilities, Report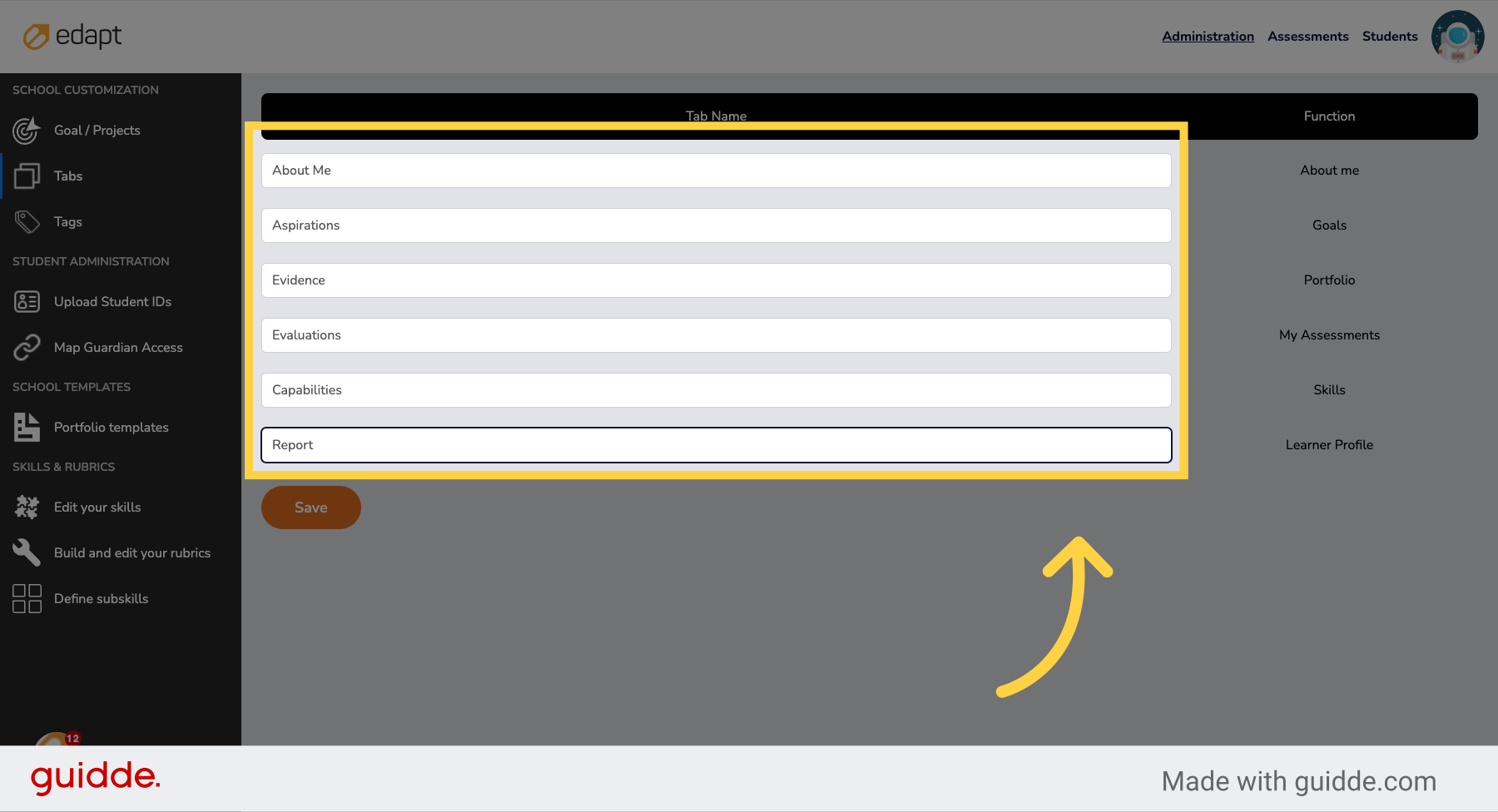 4. Dont forget to press save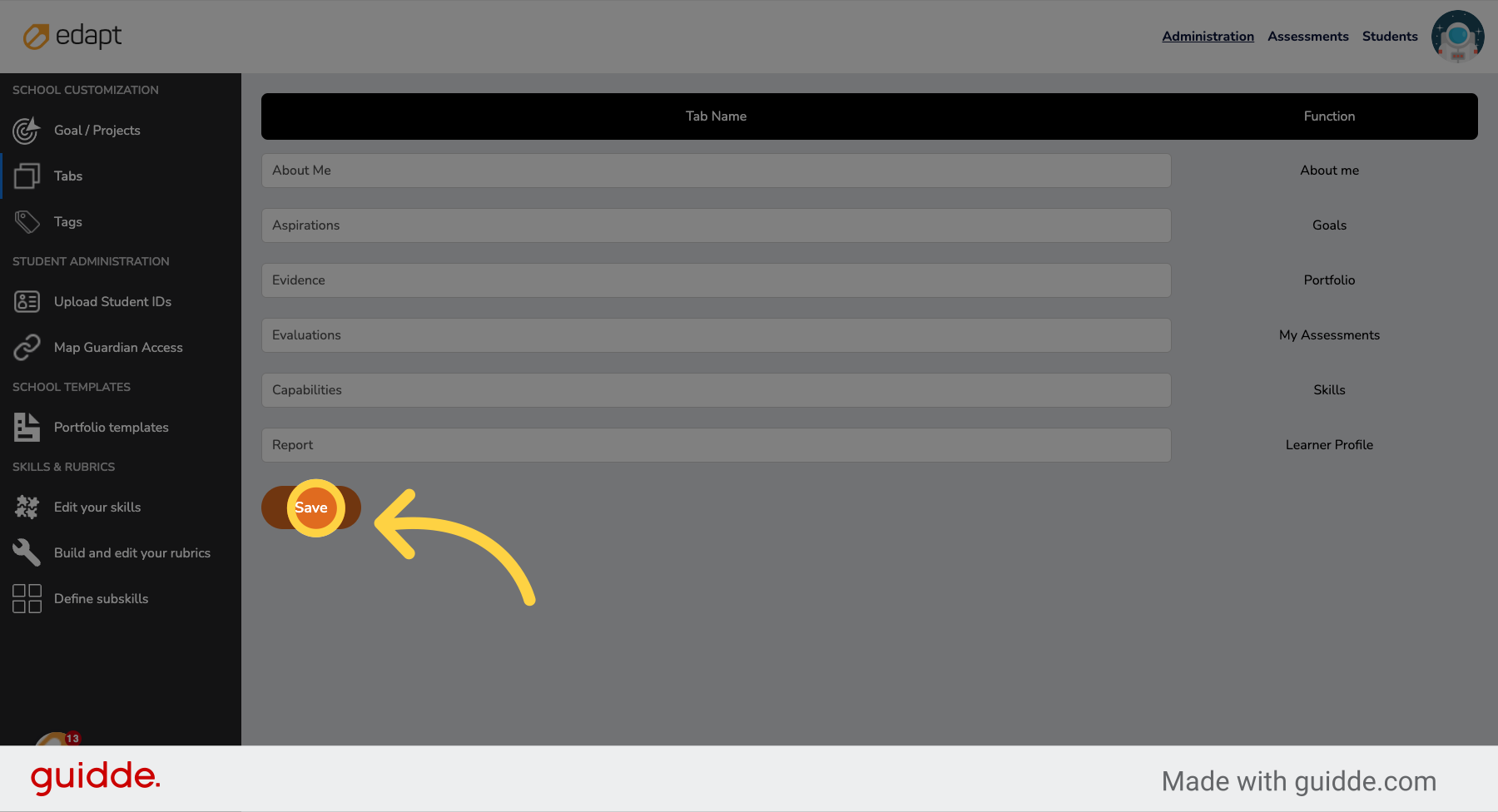 5. Lets see how that's changed a student's learner profile
Click the Edapt logo to navigate back to the dashboard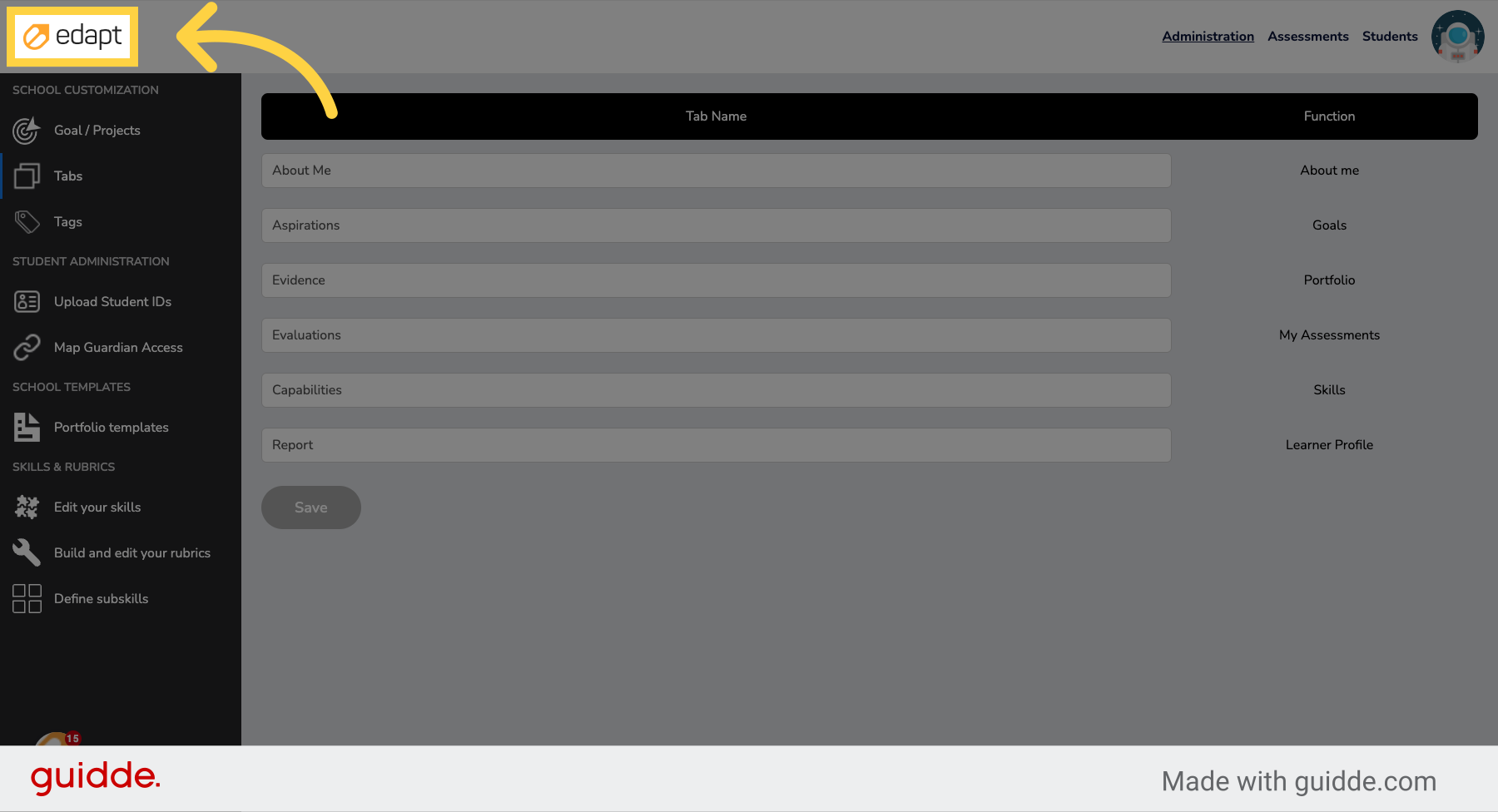 6. pick any class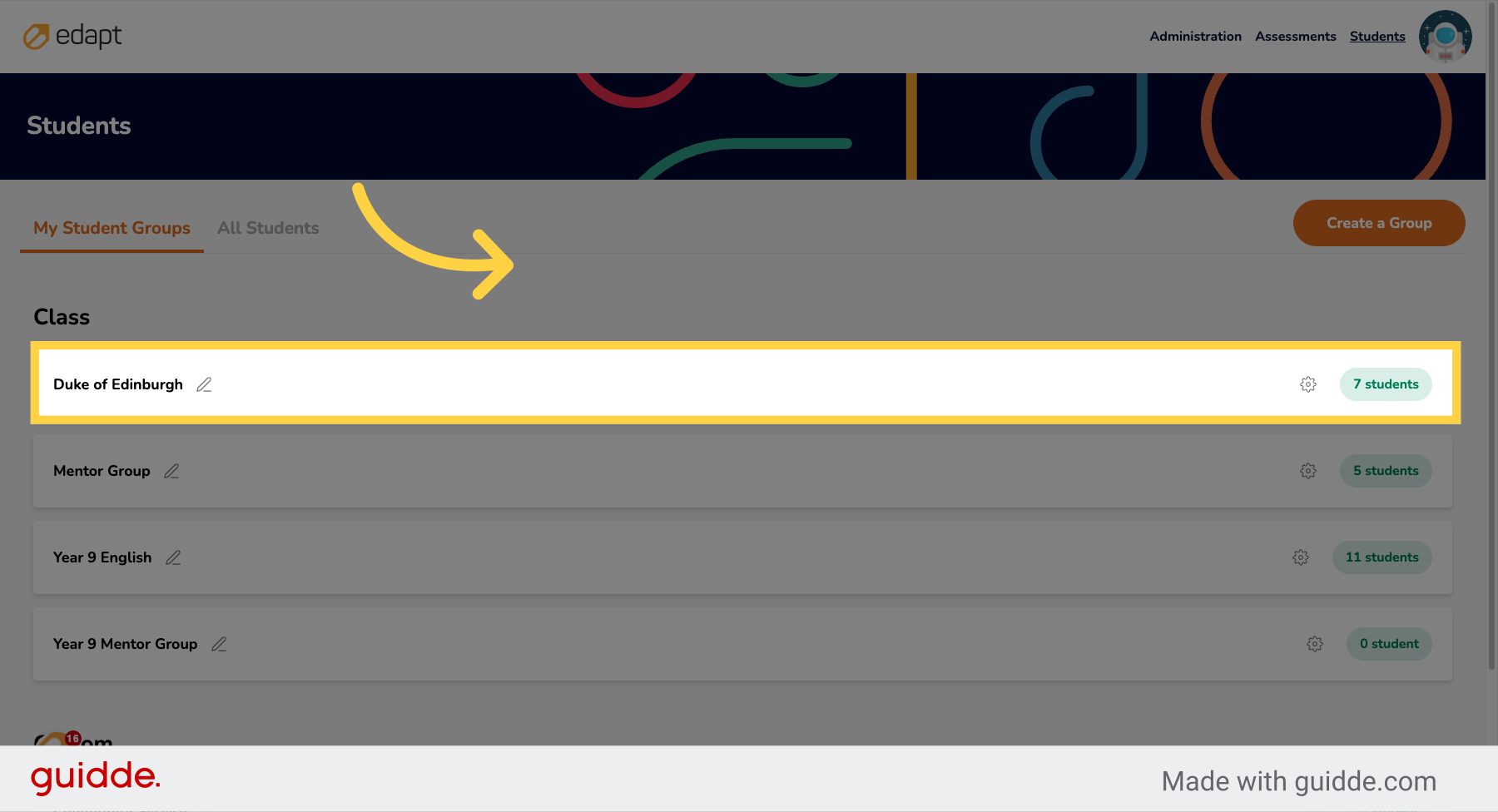 7. Lets pick "Cooper"
Select any student's profile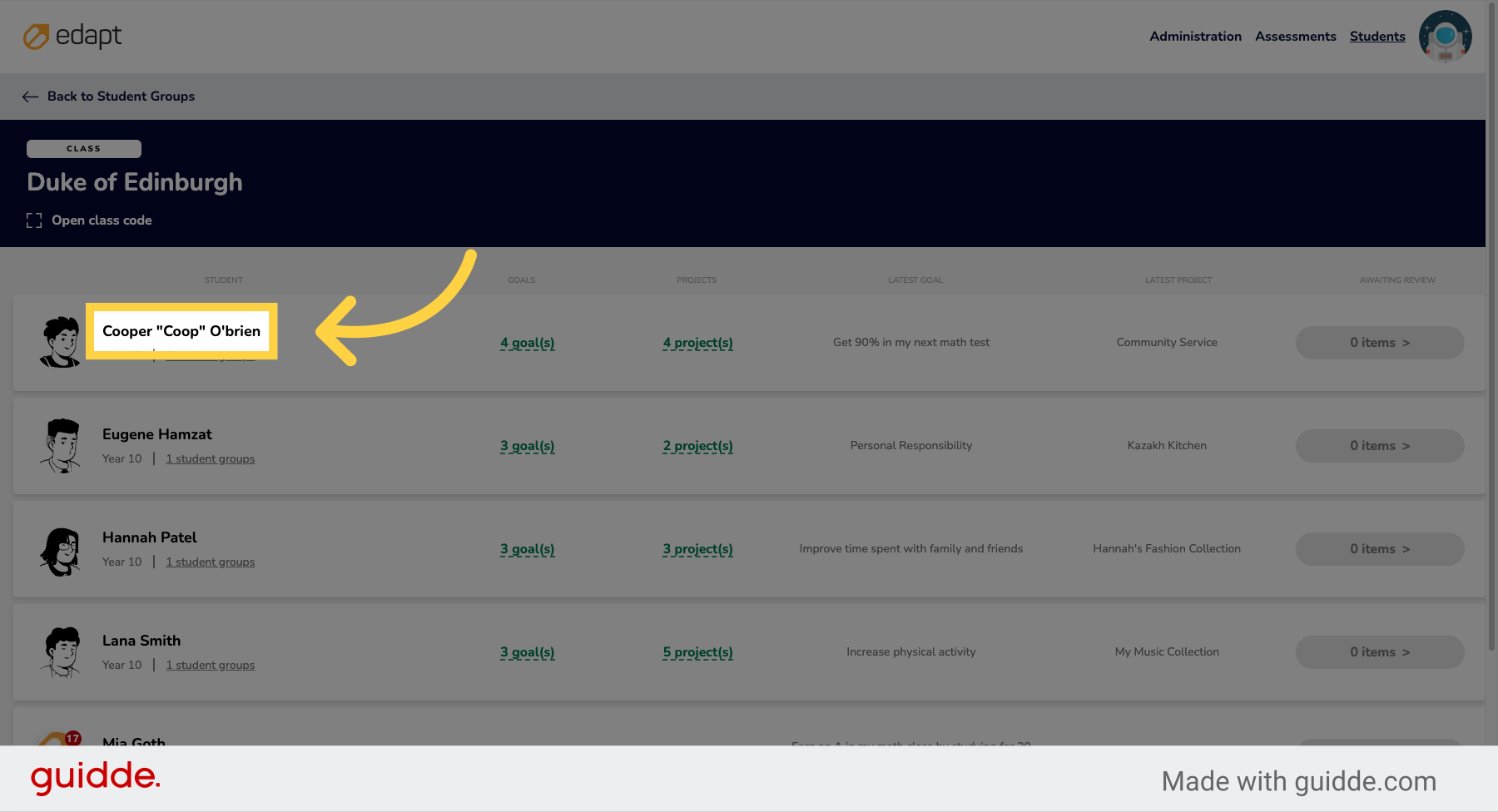 8. Notice how each label has been changed
Aspirations, Evidence, Evaluations, Capabilities, Report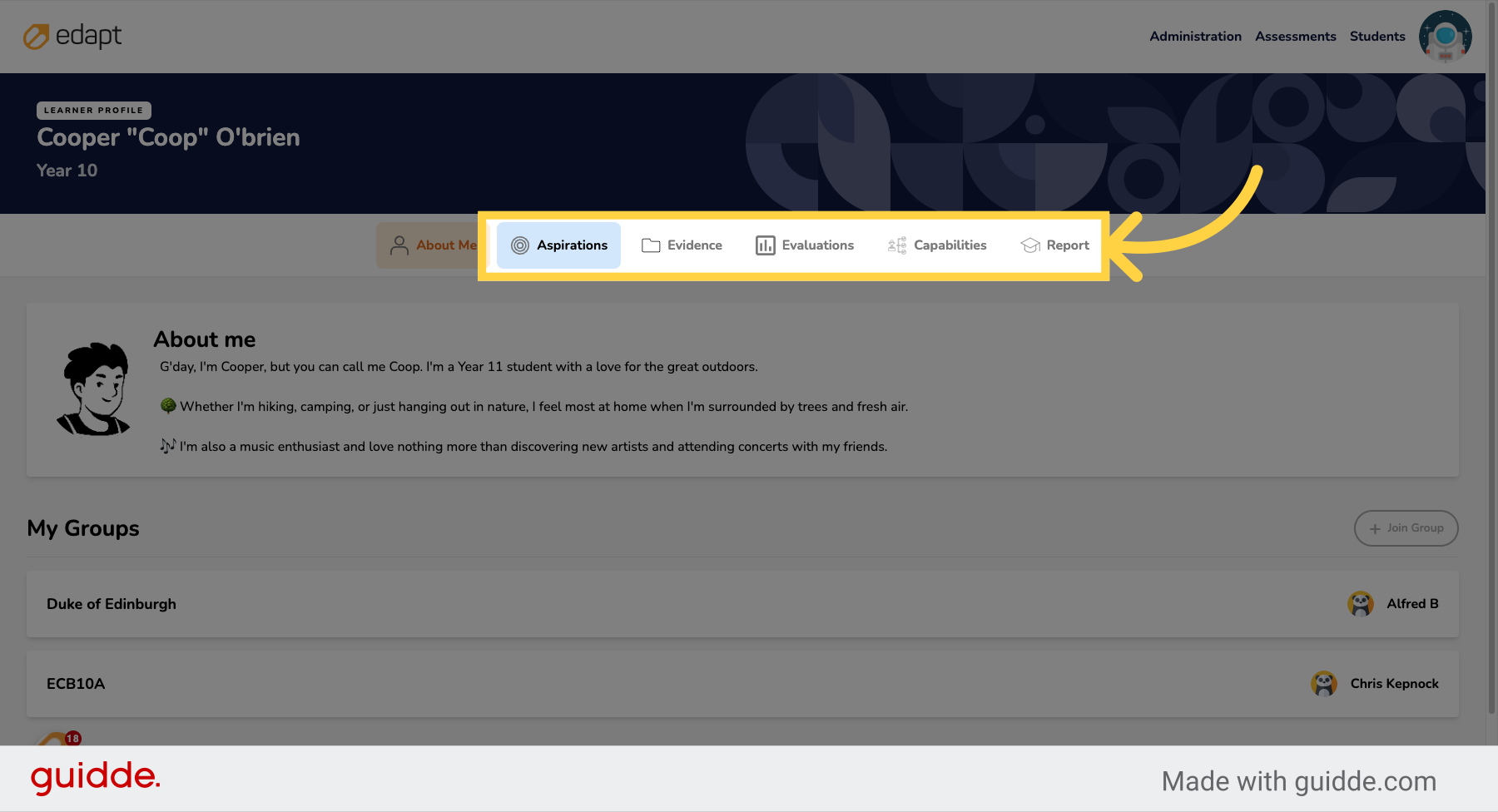 This guide covered the steps required to customise a Learner Profile to suit your school's preferred language