11 steps • 31 seconds read
Goal types refer to the categories of goals that students can choose. In the standard Learner Profile these are set to Life, Learning and Wellbeing. However, each school is able to adjust this to fit their context.
This guide will help you to customise the goals and projects for your students using Edapt.
1. Click "Goal / Projects"
Click on 'Goal / Projects' to access the options.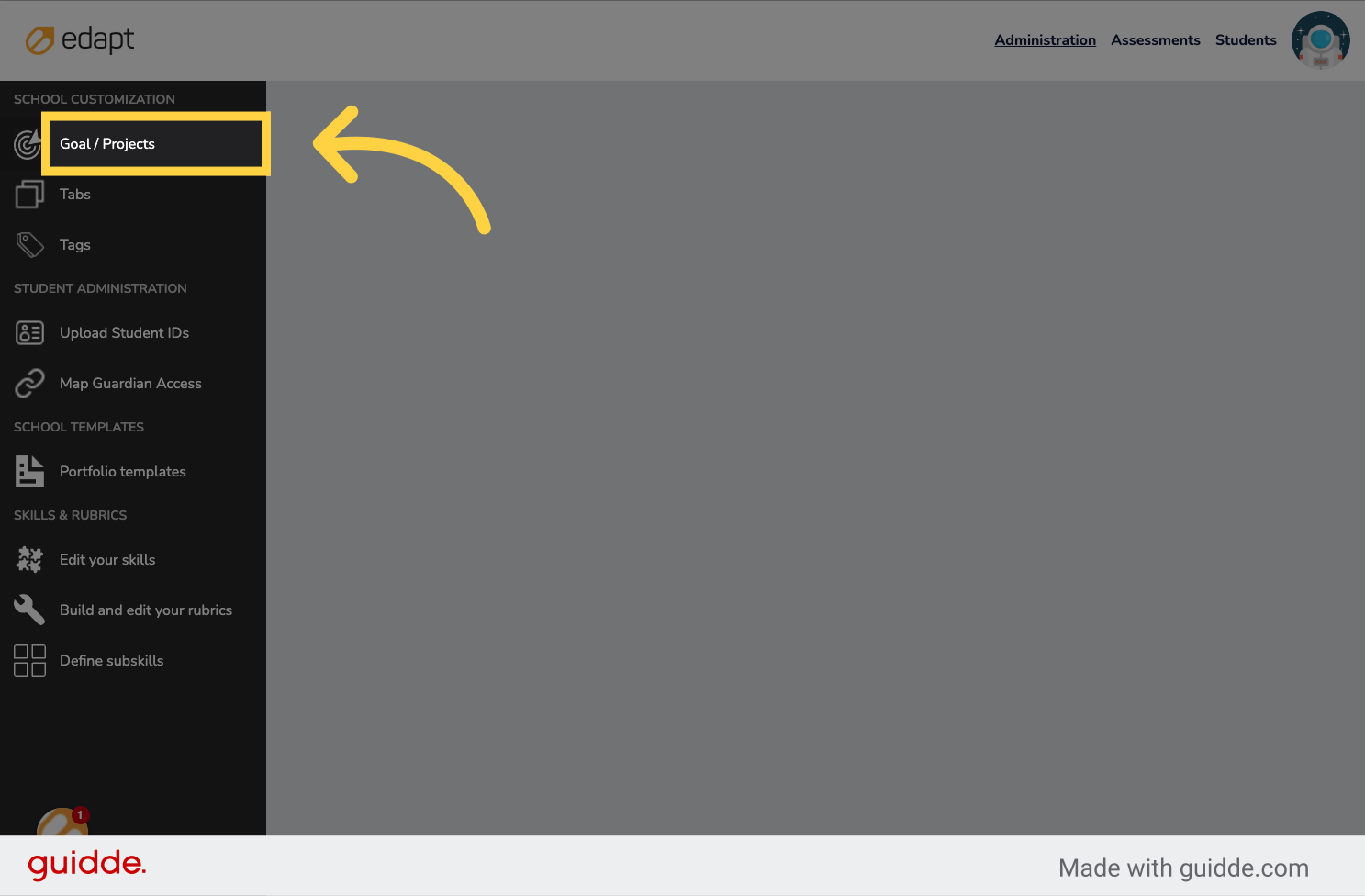 2. Learning, Life, and Wellbeing will always be the defaults
You can change the defaults to whatever name you preffer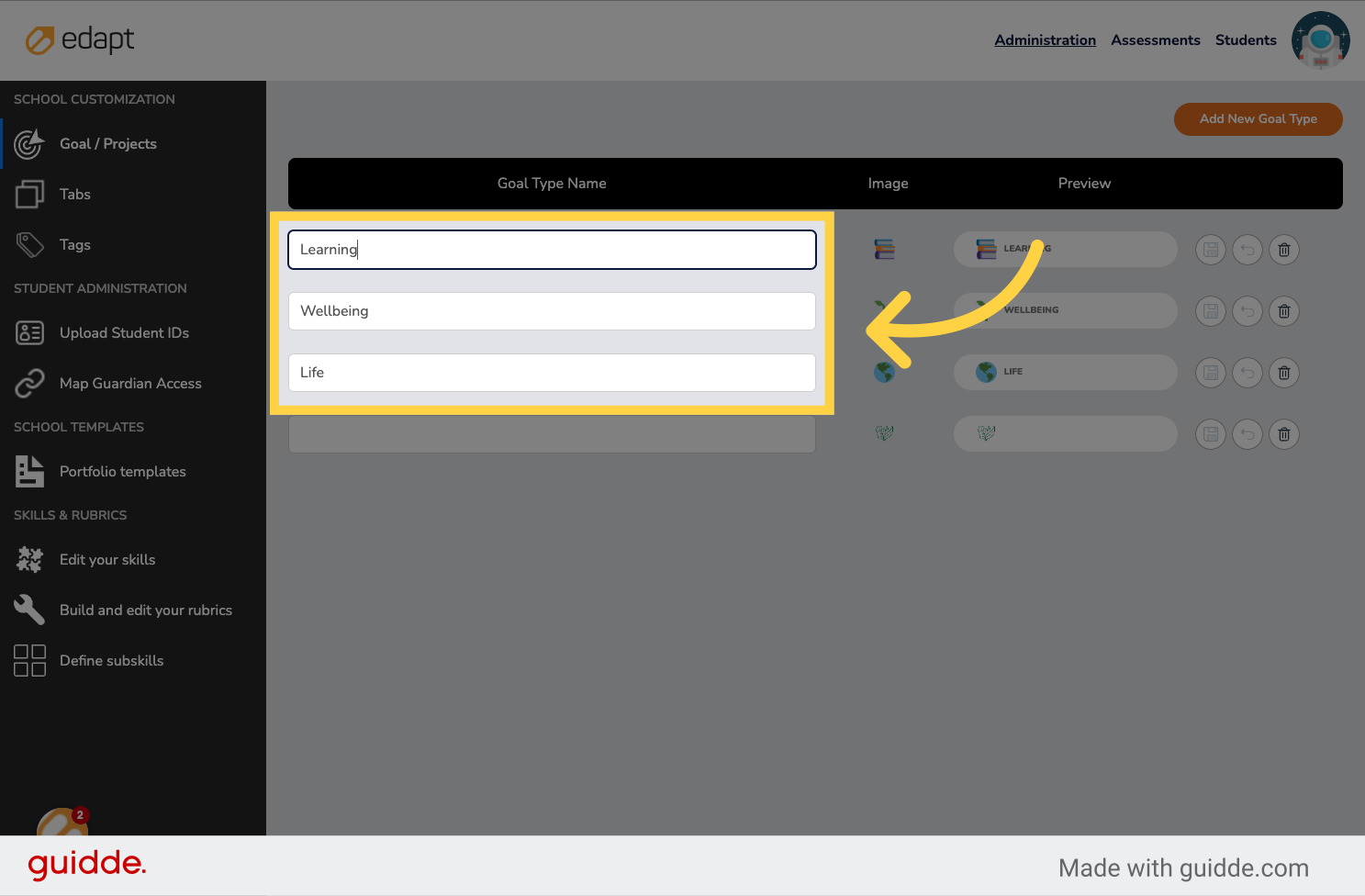 3. Customise them to your preferred language
Enter your preferred Types in each text box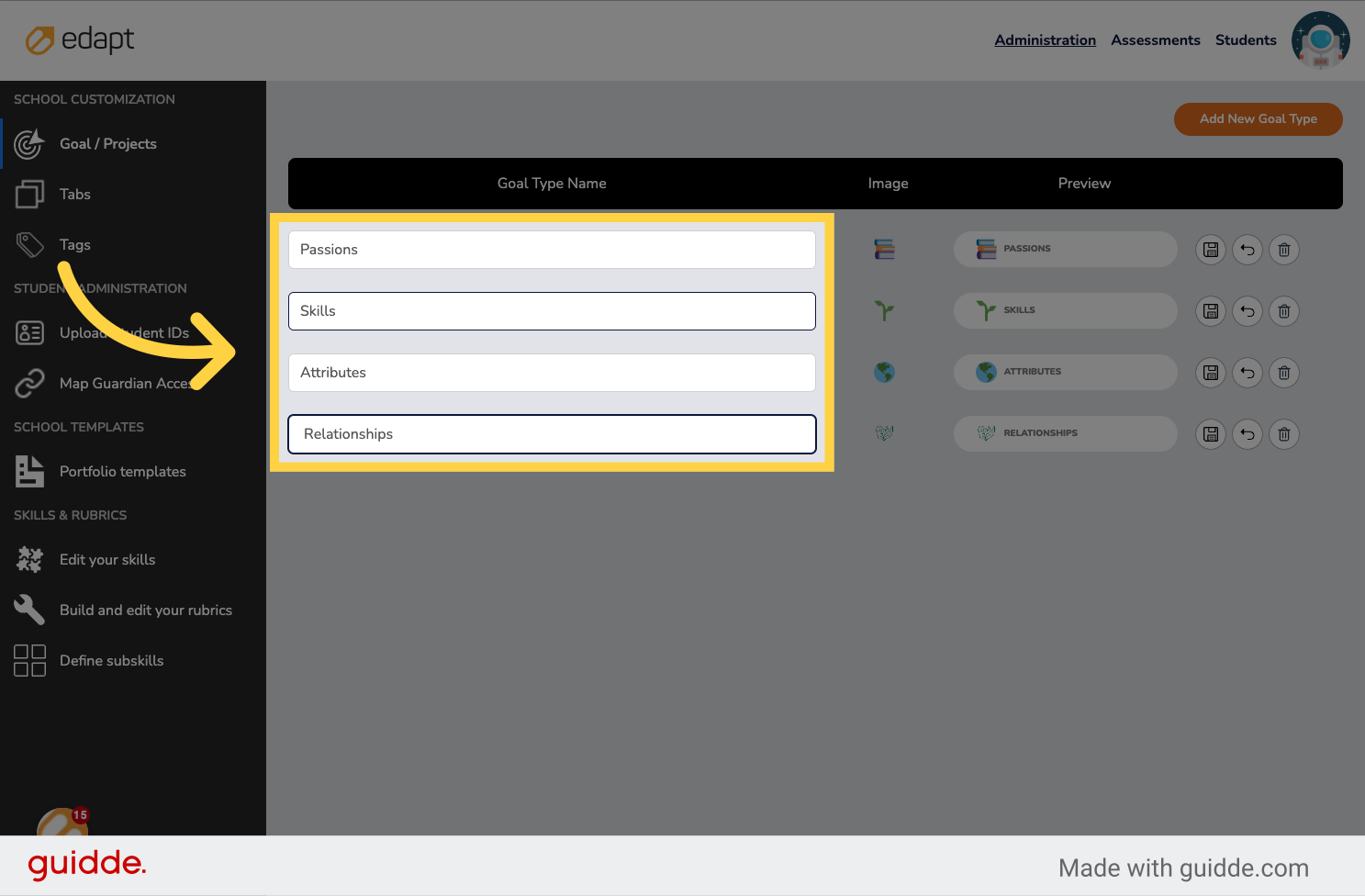 4. feel free to add more types too
Click on 'Add New Goal Type' to create a new goal type.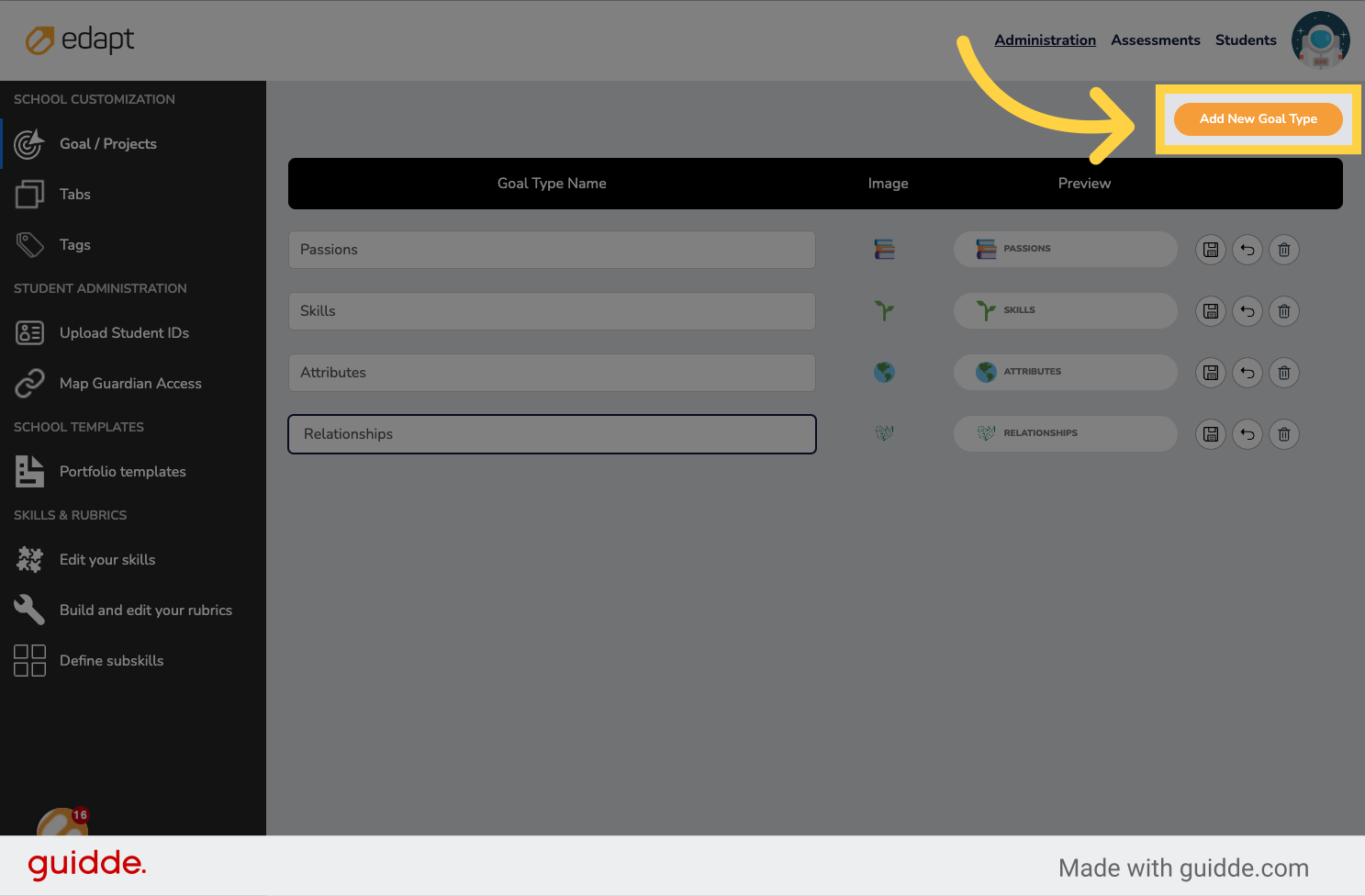 5. eg. "Contribution"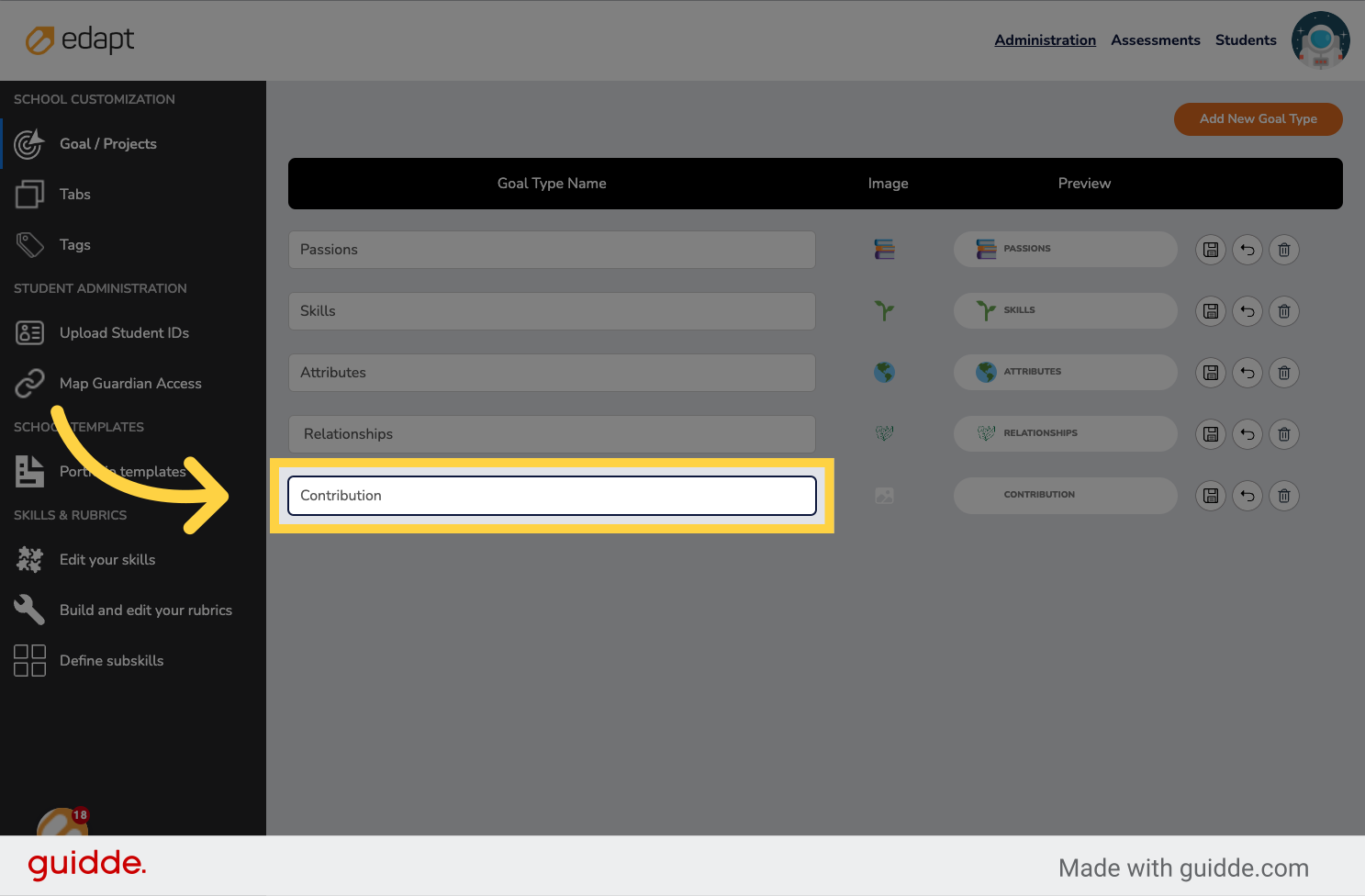 6. Find an emoji that best represents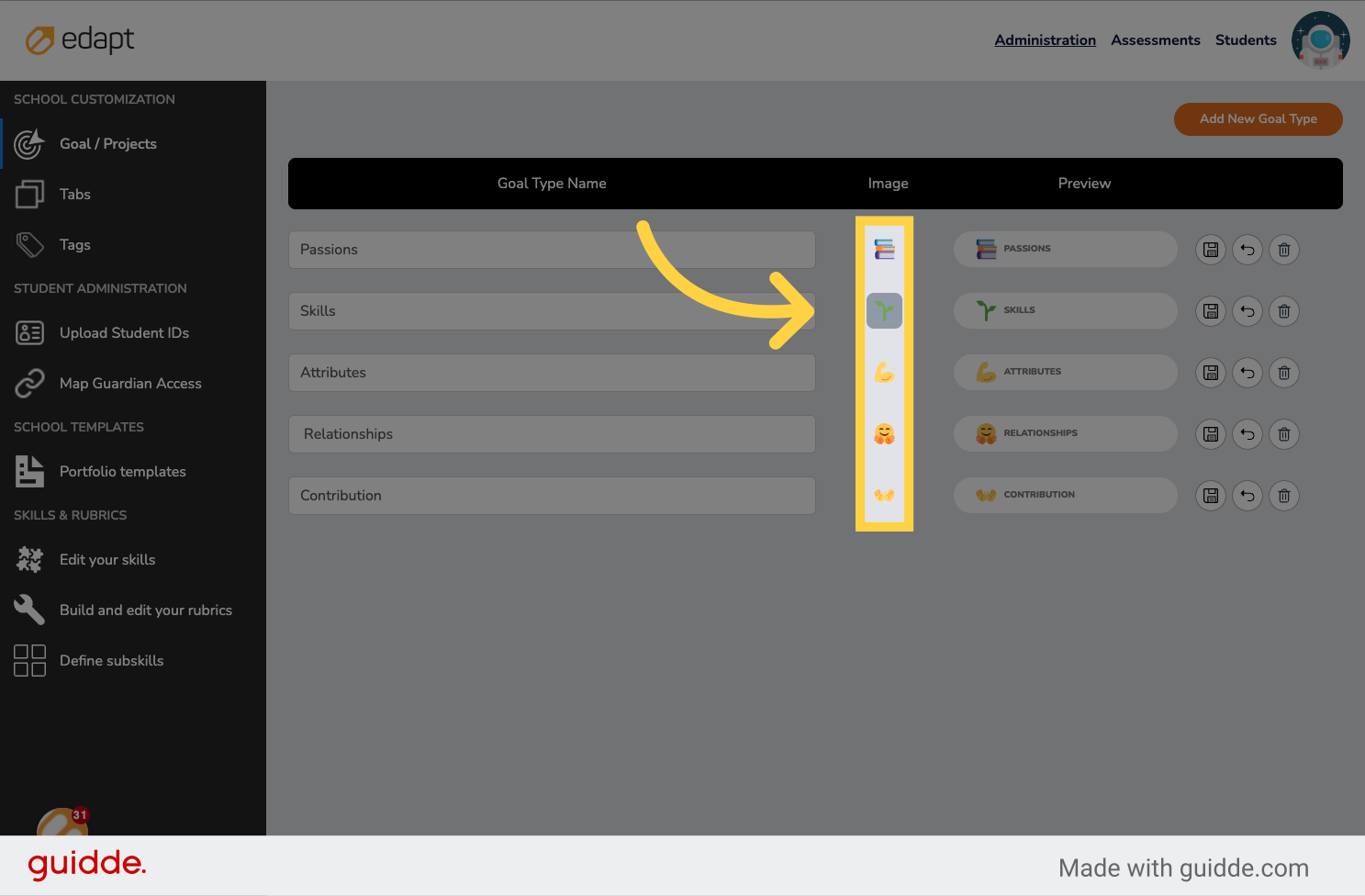 7. Plenty to choose from :)
Click on 'search emojis' to find the relevant emoji.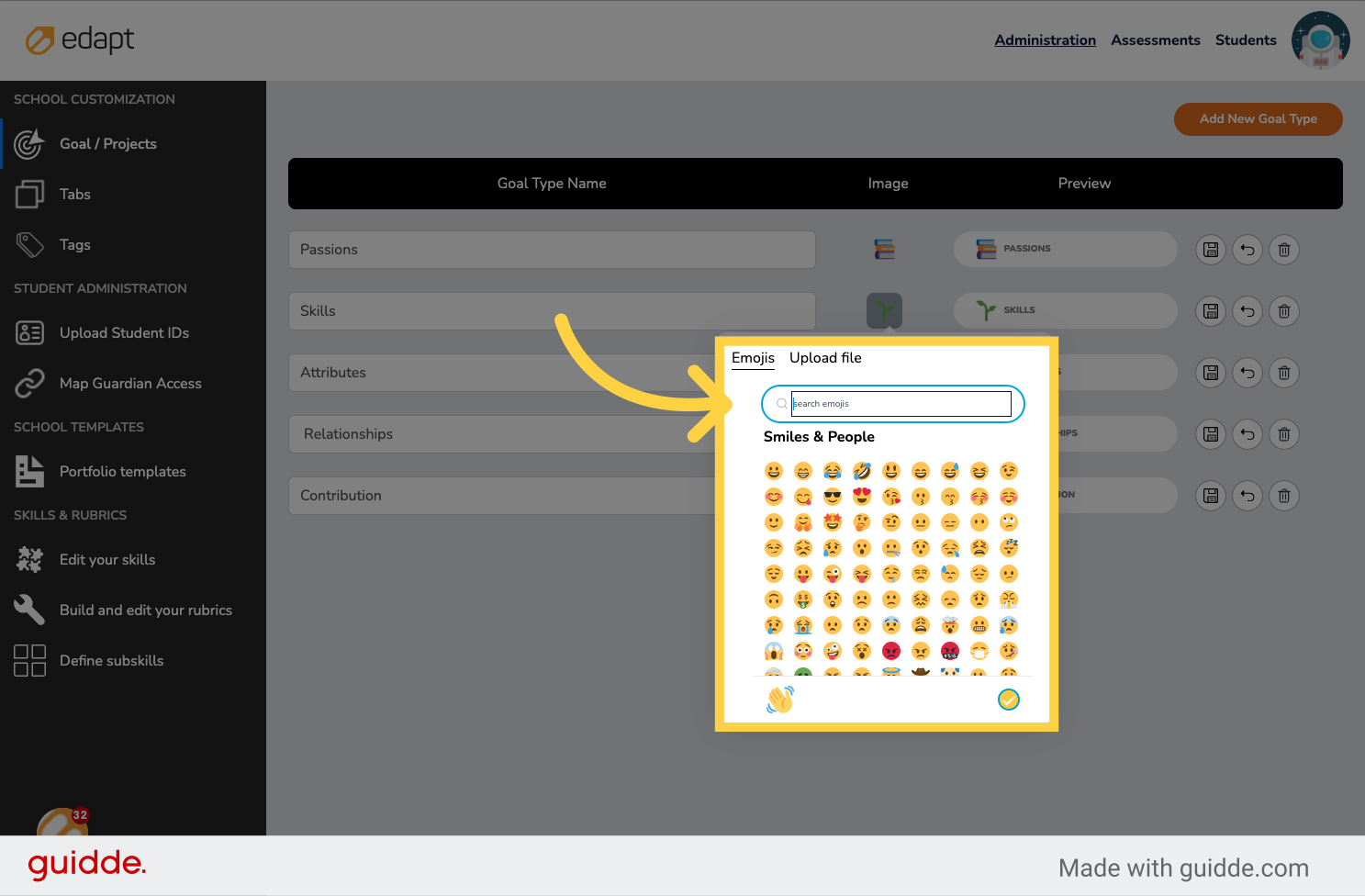 8. Here are your new Goal & Project Types
9. remember to click save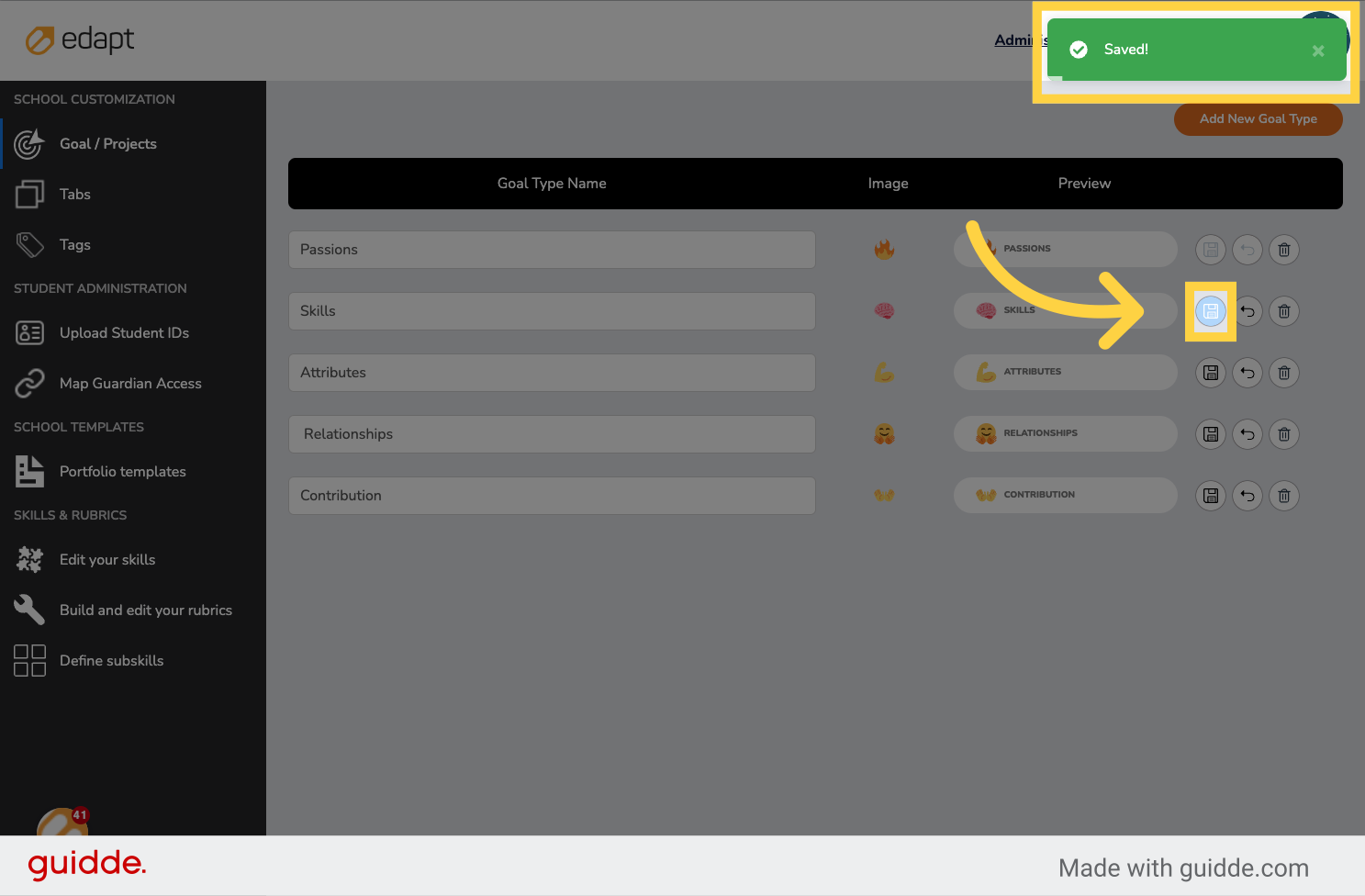 This guide covered the process of customising the types of goals and projects for students using Edapt.