8 steps • 22 seconds read
Learn how to update your work experience on your About Me Page. List any clubs, sports, or hobbies you participate in outside of school. This information provides a more well-rounded view of who you are as an individual
1. Click "Yes"
Confirm that you want to update your work experience.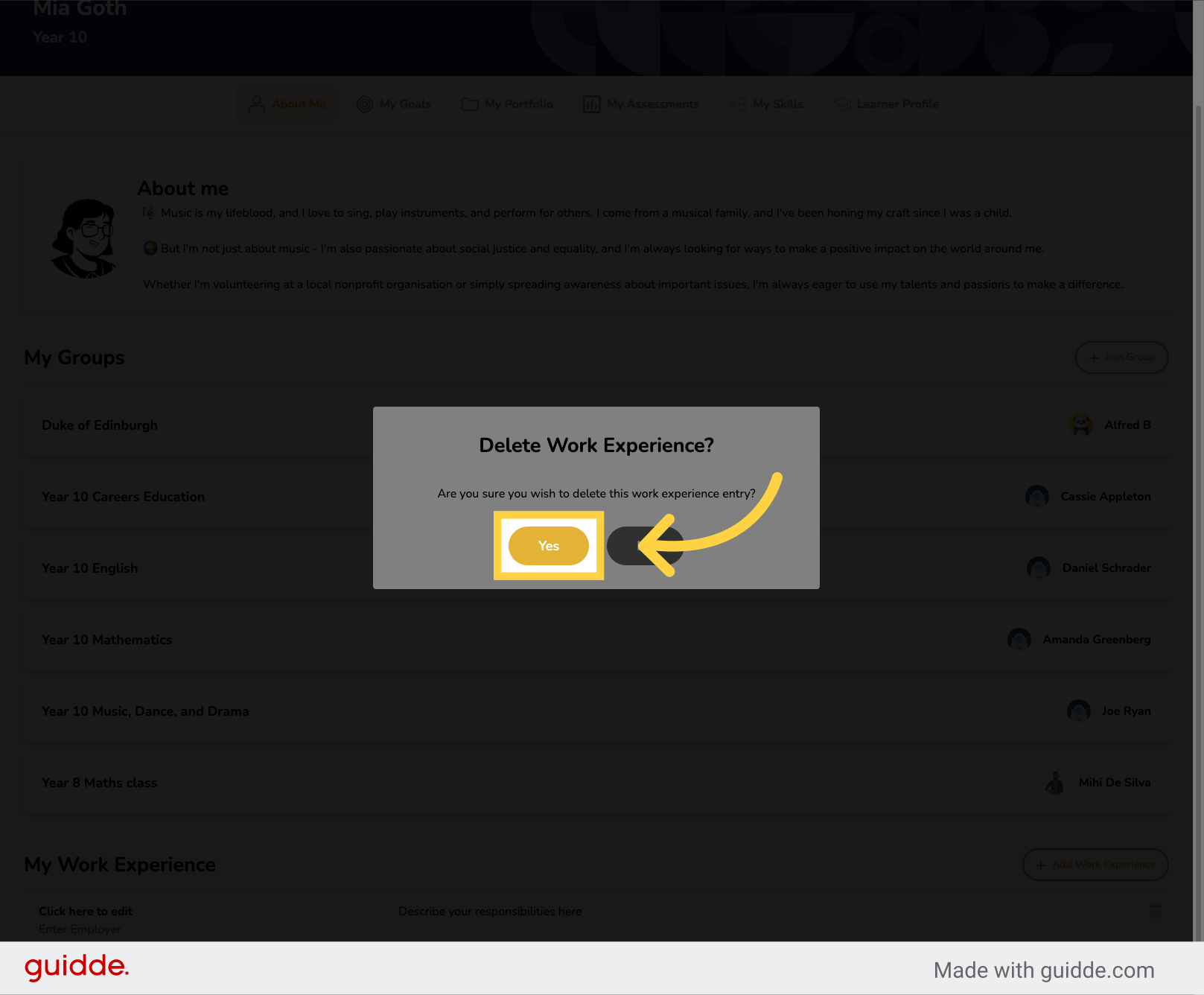 2. Click "+ Add Work Experience" to add your first experience
Add a new work experience entry.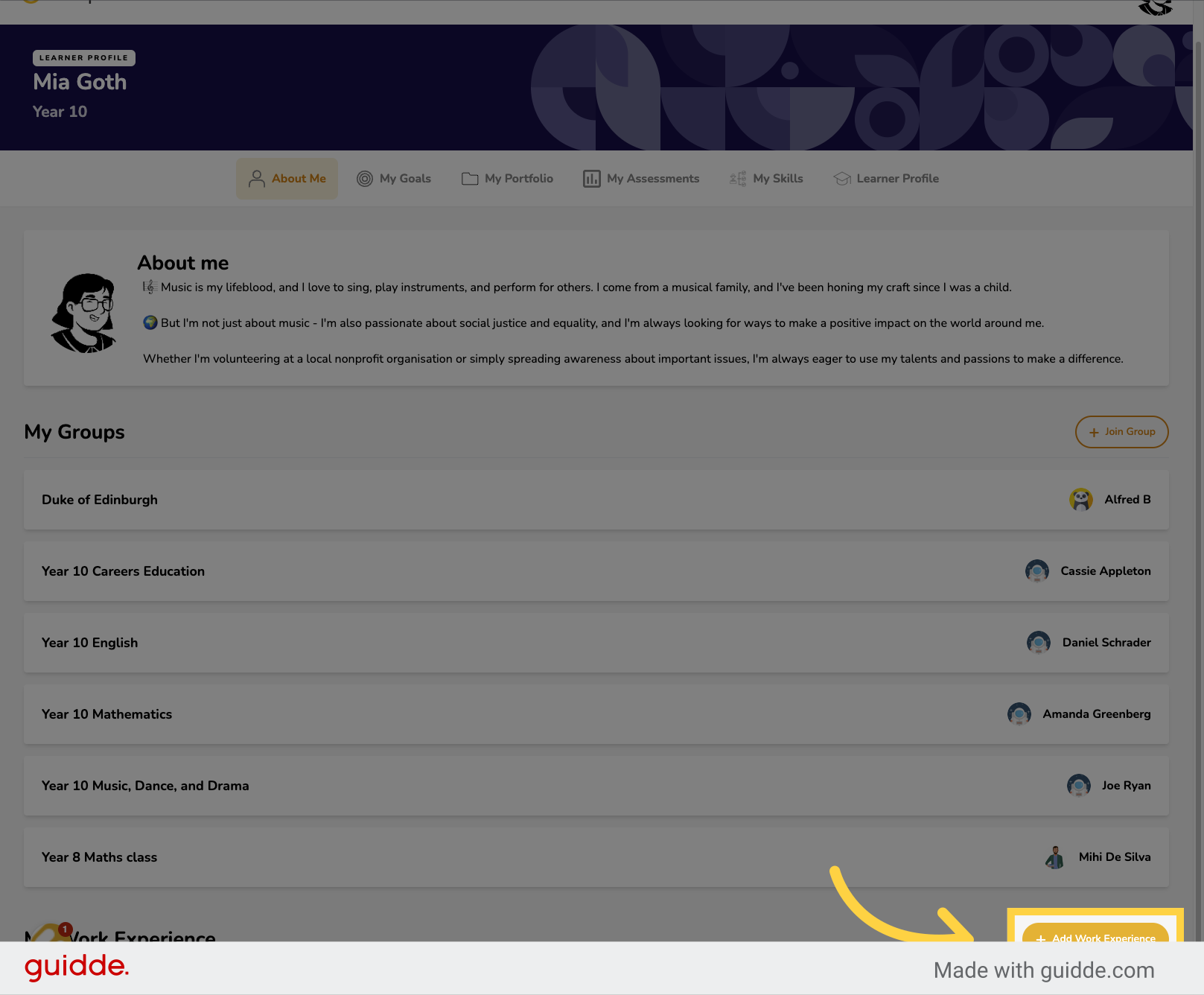 3. Fill in your employer here
Type "Bright Minds Education" as the employer name.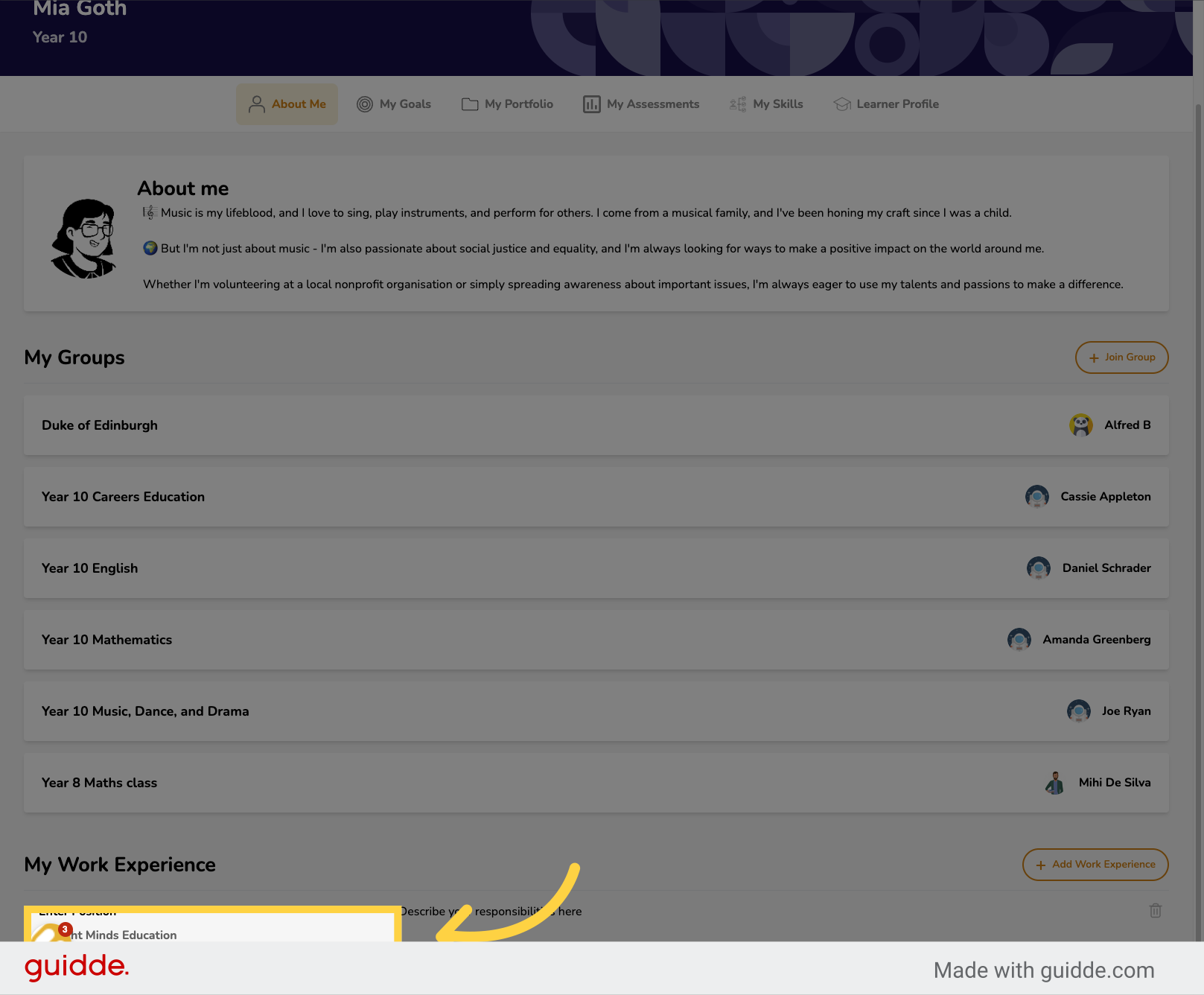 4. Update "Position" here
Enter the job position you had.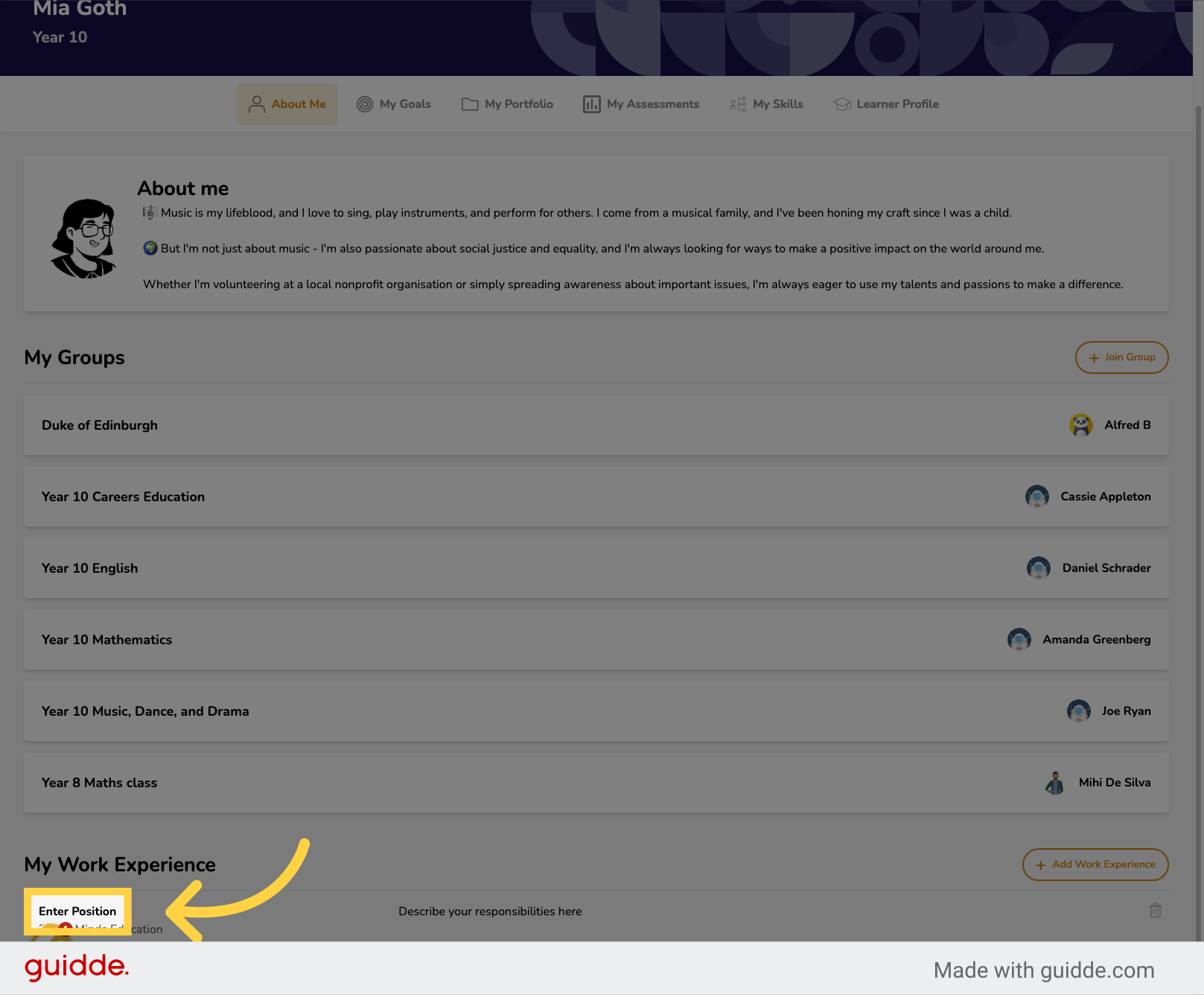 5. Describe your responsibilities here
Confirm the job responsibilities you entered.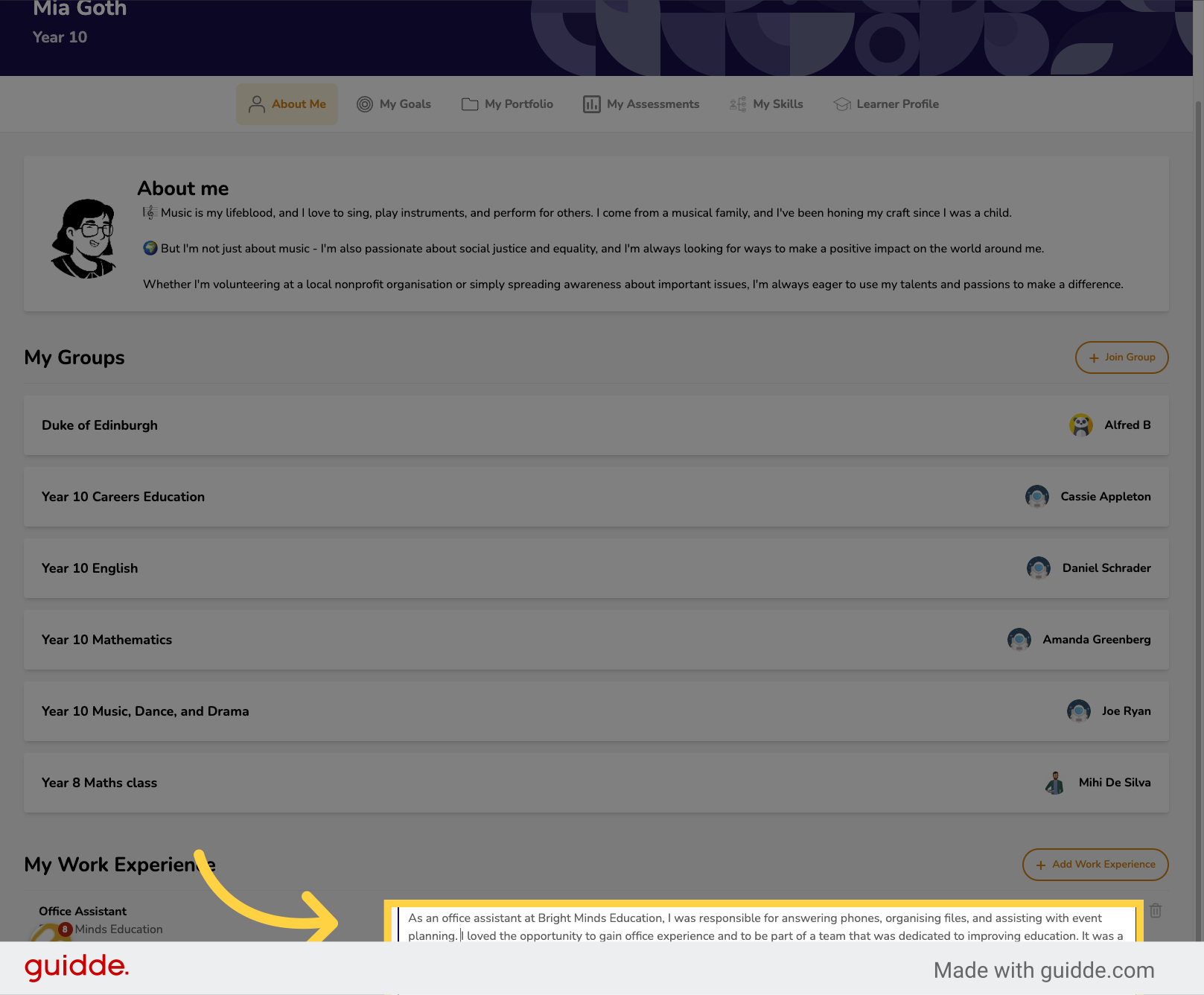 6. Update the dates of your employment
Select the month and year you stopped working at this job.
This guide covered the steps to update your work experience on Edapt by adding a new job entry and specifying the job responsibilities, employment dates, and current employment status.