Actions are steps that help you achieve your goal. They make your goal more manageable and easier to start and finish.
To plan your actions, follow these steps:
1. Click "Add task"
Open the application and click on the "Add task" button.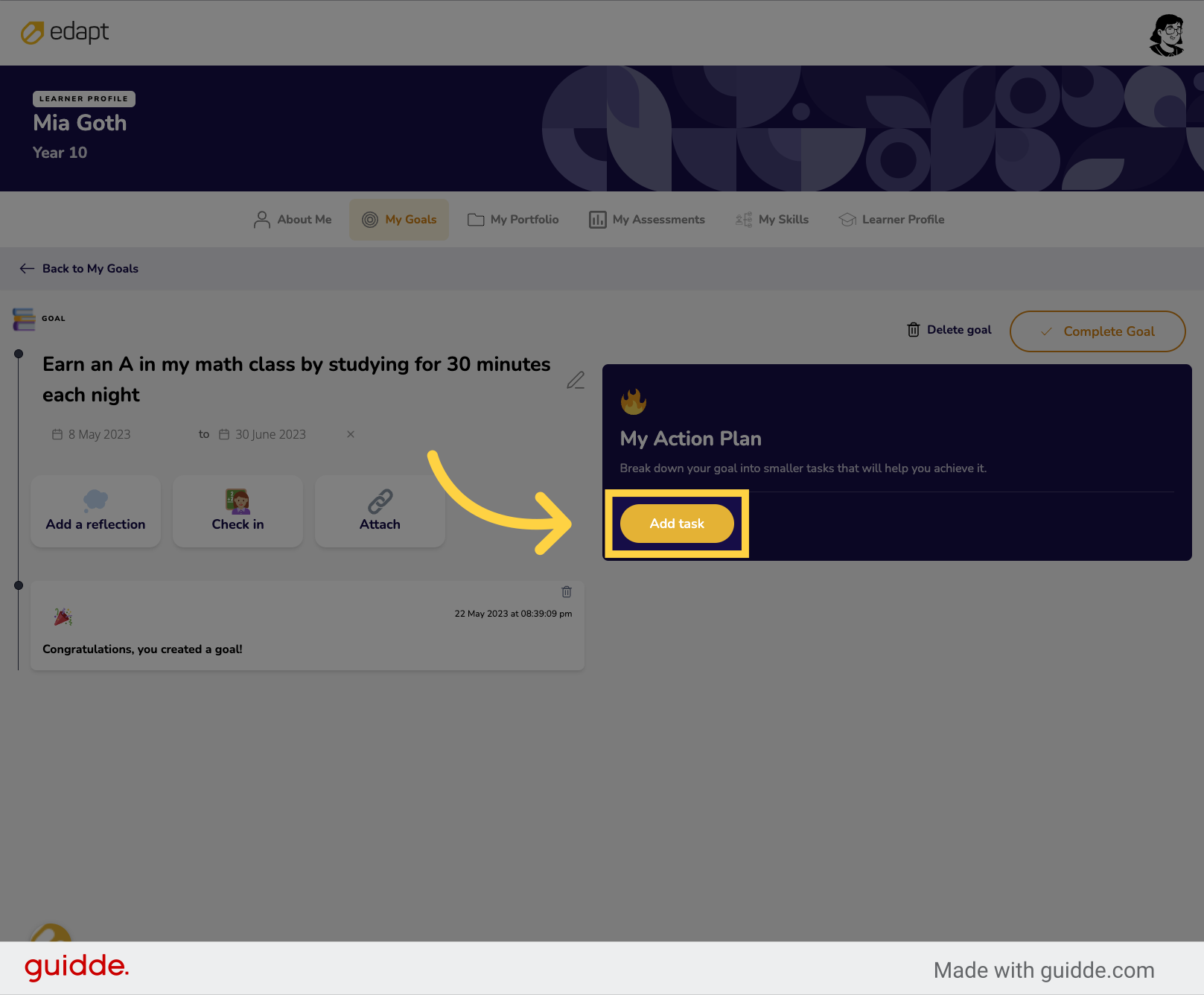 2. Click "Enter a task here" to enter your first task
Click on the text field that says "Enter a task here."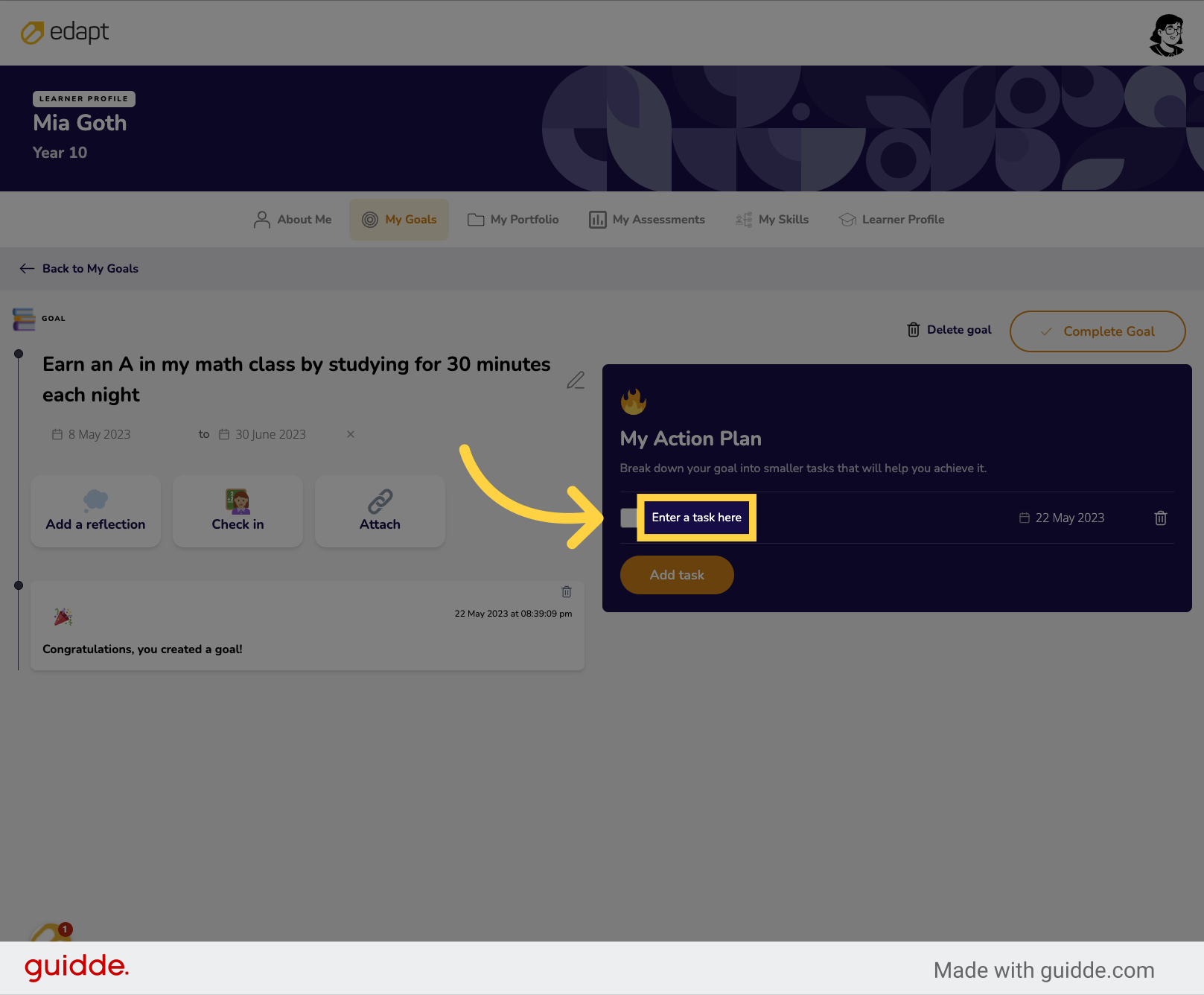 3. Example Task
"Set a timer for 30 minutes every night for math study sessions."
4. Click "Add task" to add more tasks to your Action Plan
Click on the "Add task" button to add the task.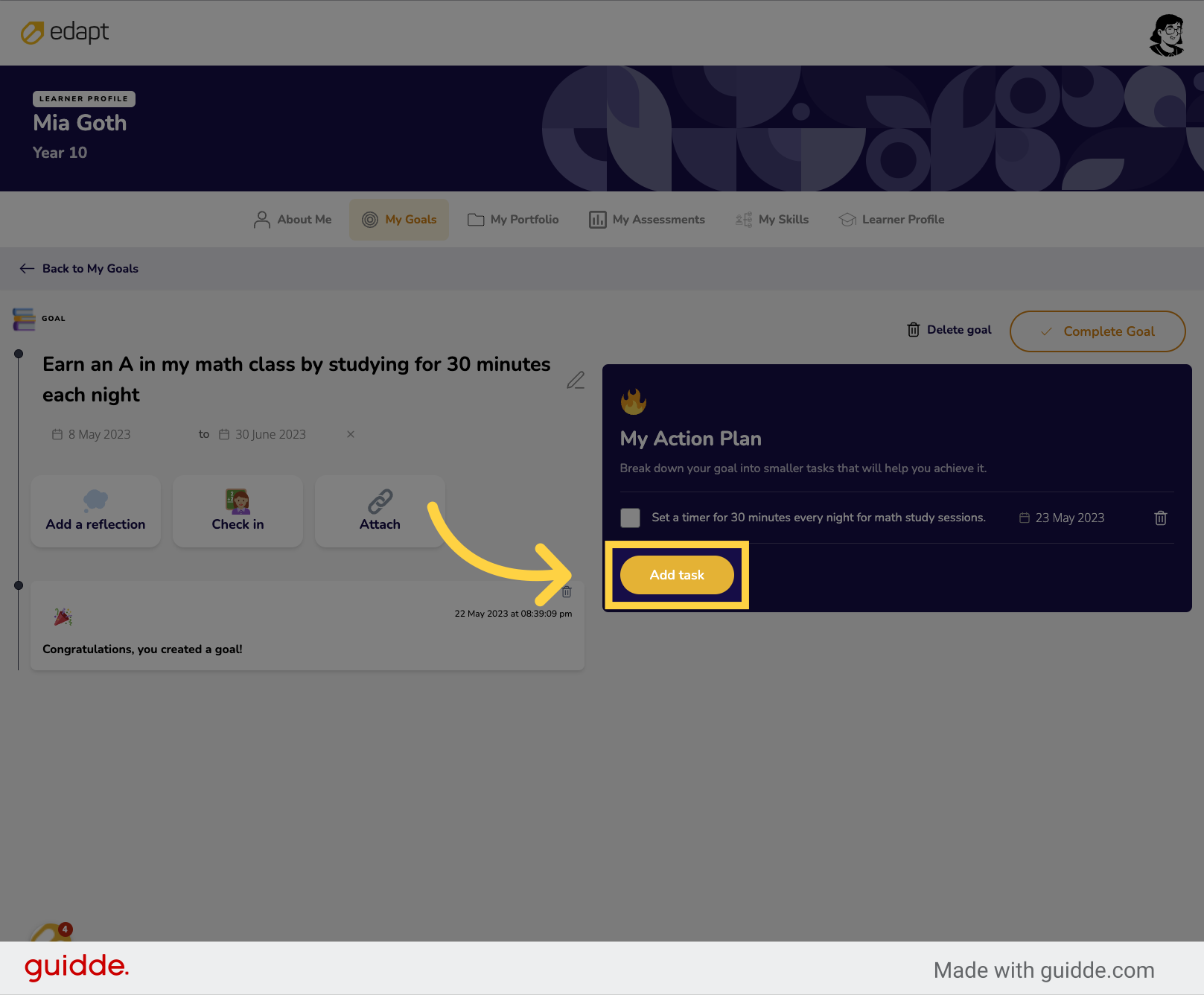 5. Example task:
"Complete the math homework assignments on time and seek help from classmates or the teacher if needed."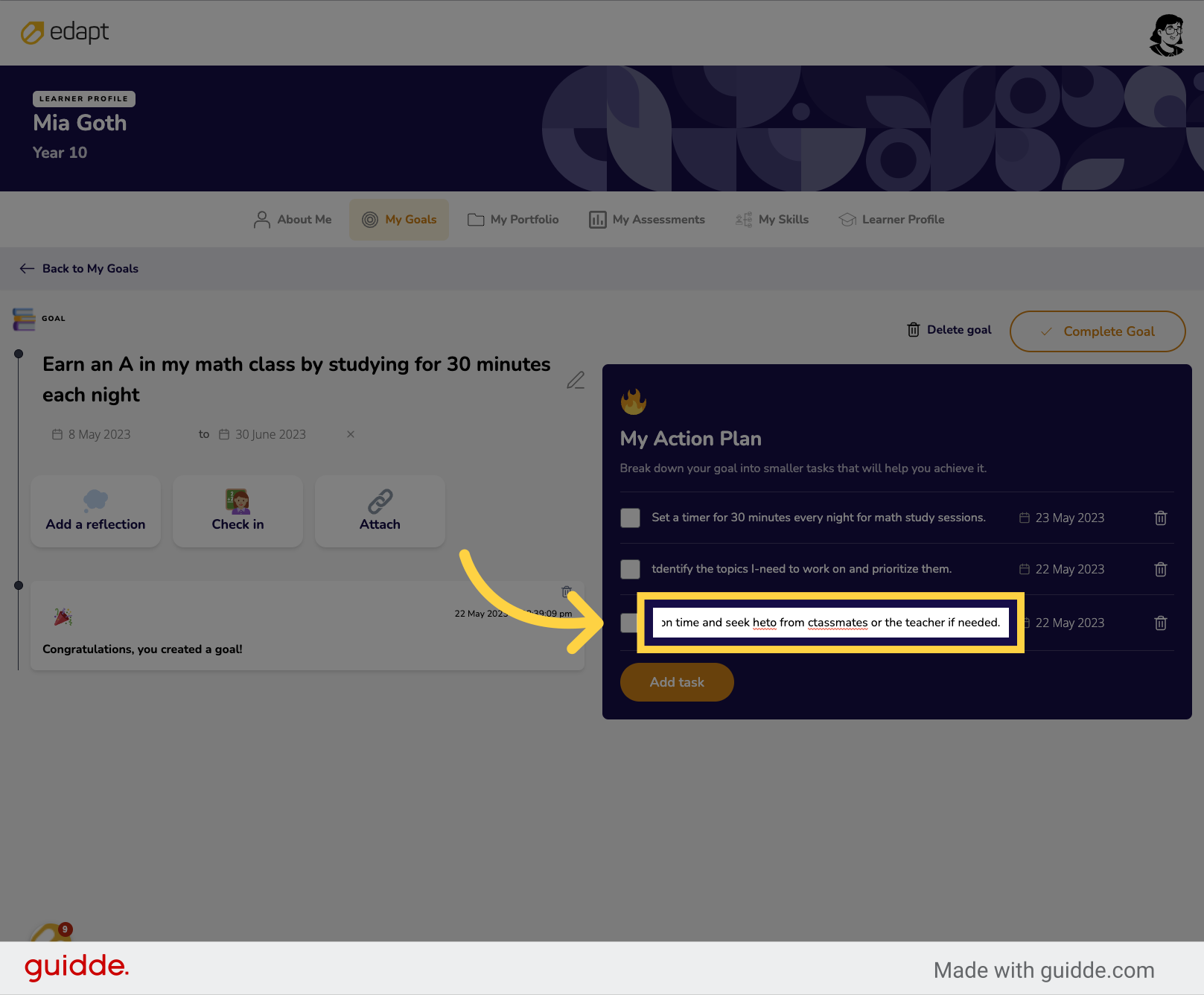 6. Choose a Due Date for your action
This will help you stay organised and motivated.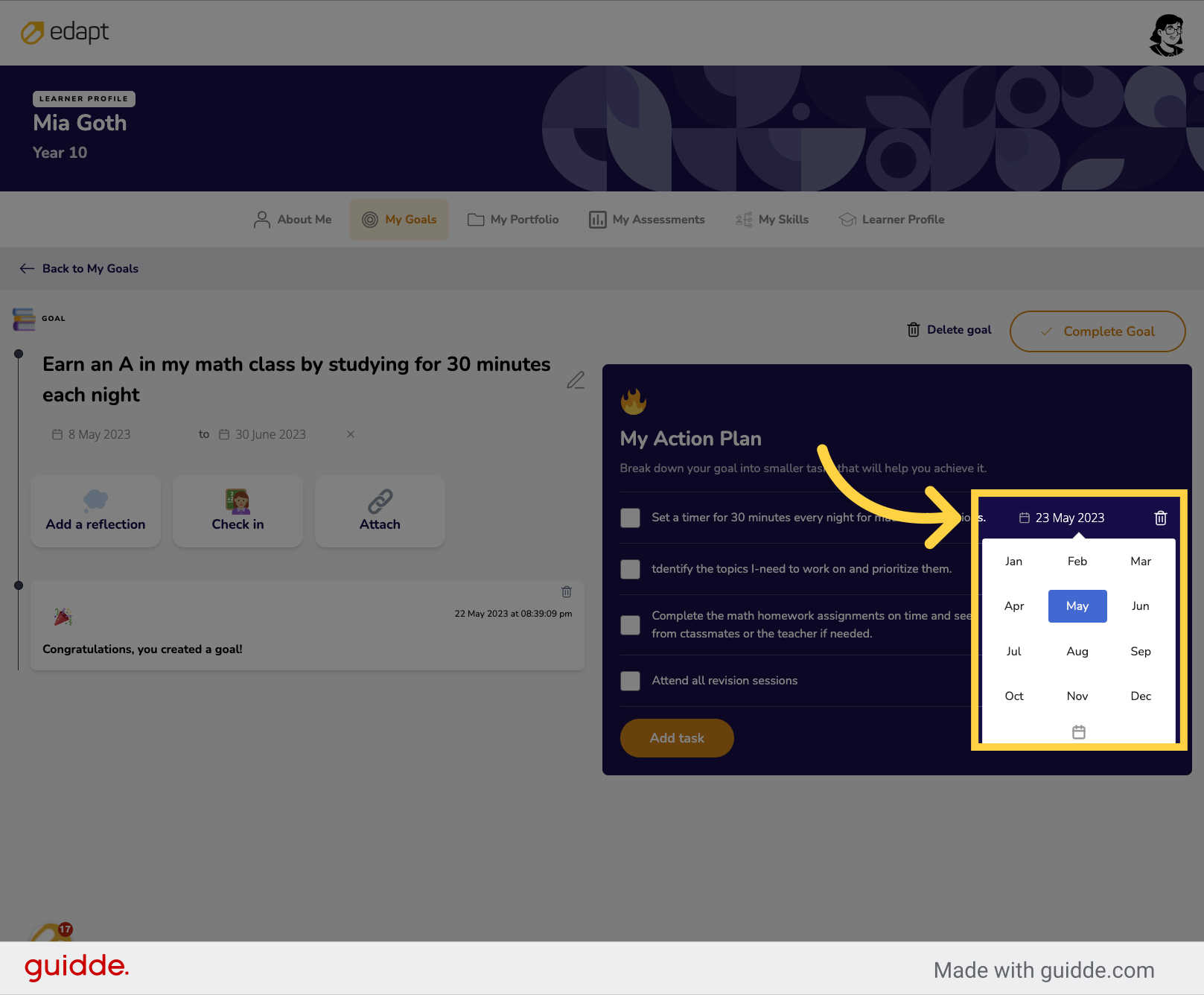 You can also mark an action as completed by clicking on the checkbox next to it.
This guide covered the steps to create an action plan for your goal using Edapt.