This guide will show you how to create your first goal
1. Click "Add Goal"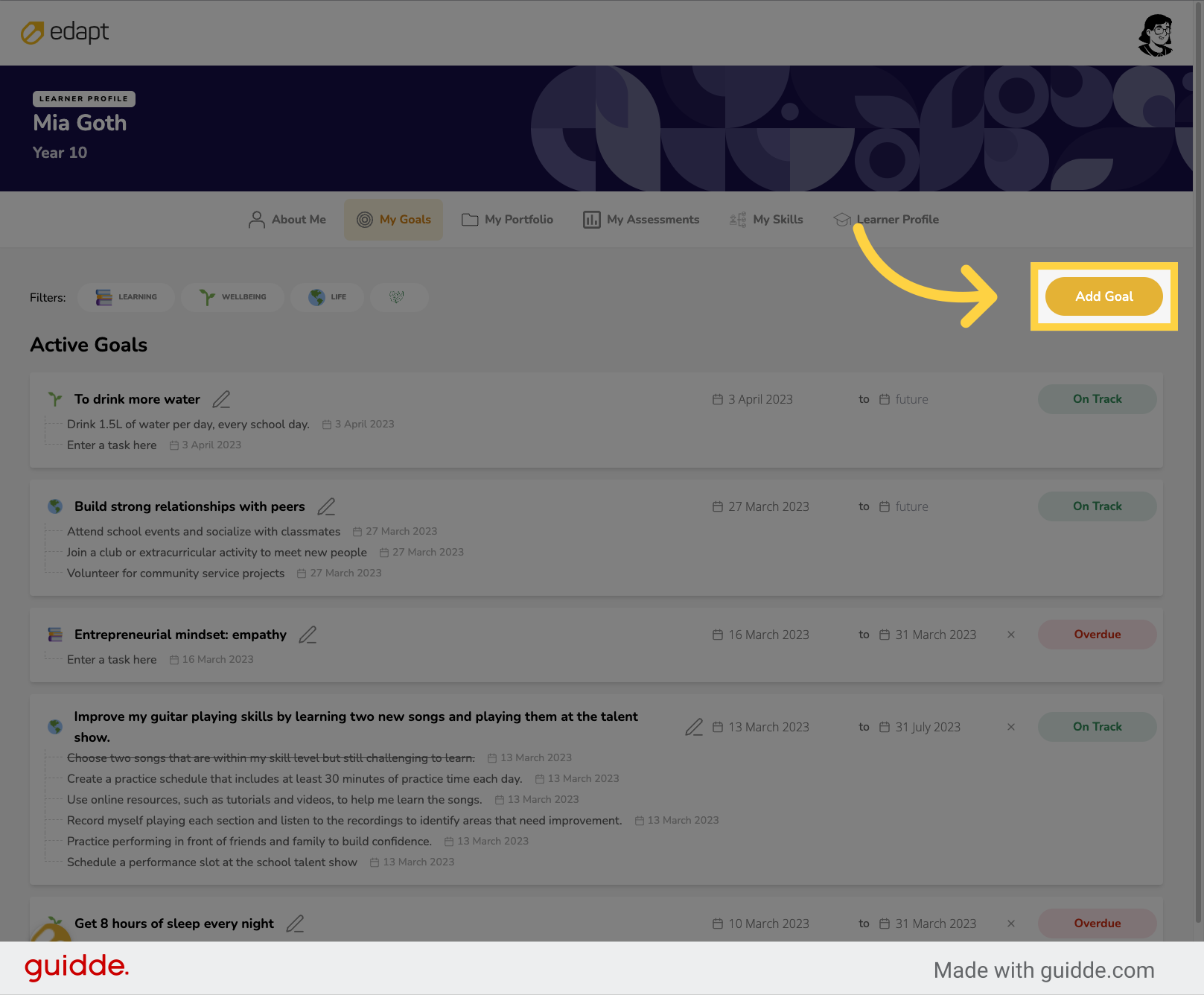 2. Select the Type of Goal you want to create
Choose the category of the goal.
3. Specify the goal you want to achieve.
Type the goal description.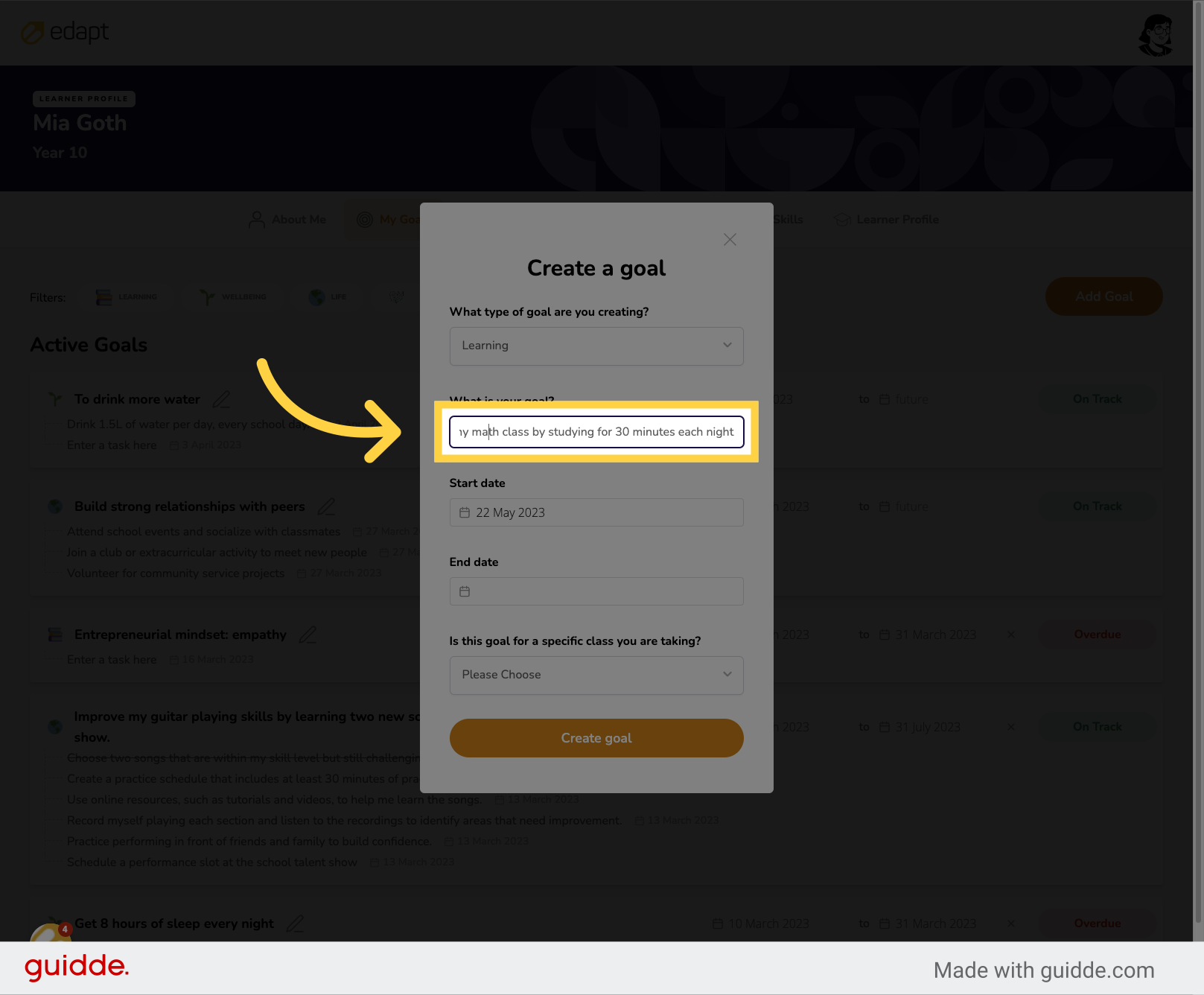 4. Choose a start date
Select the due date for the goal.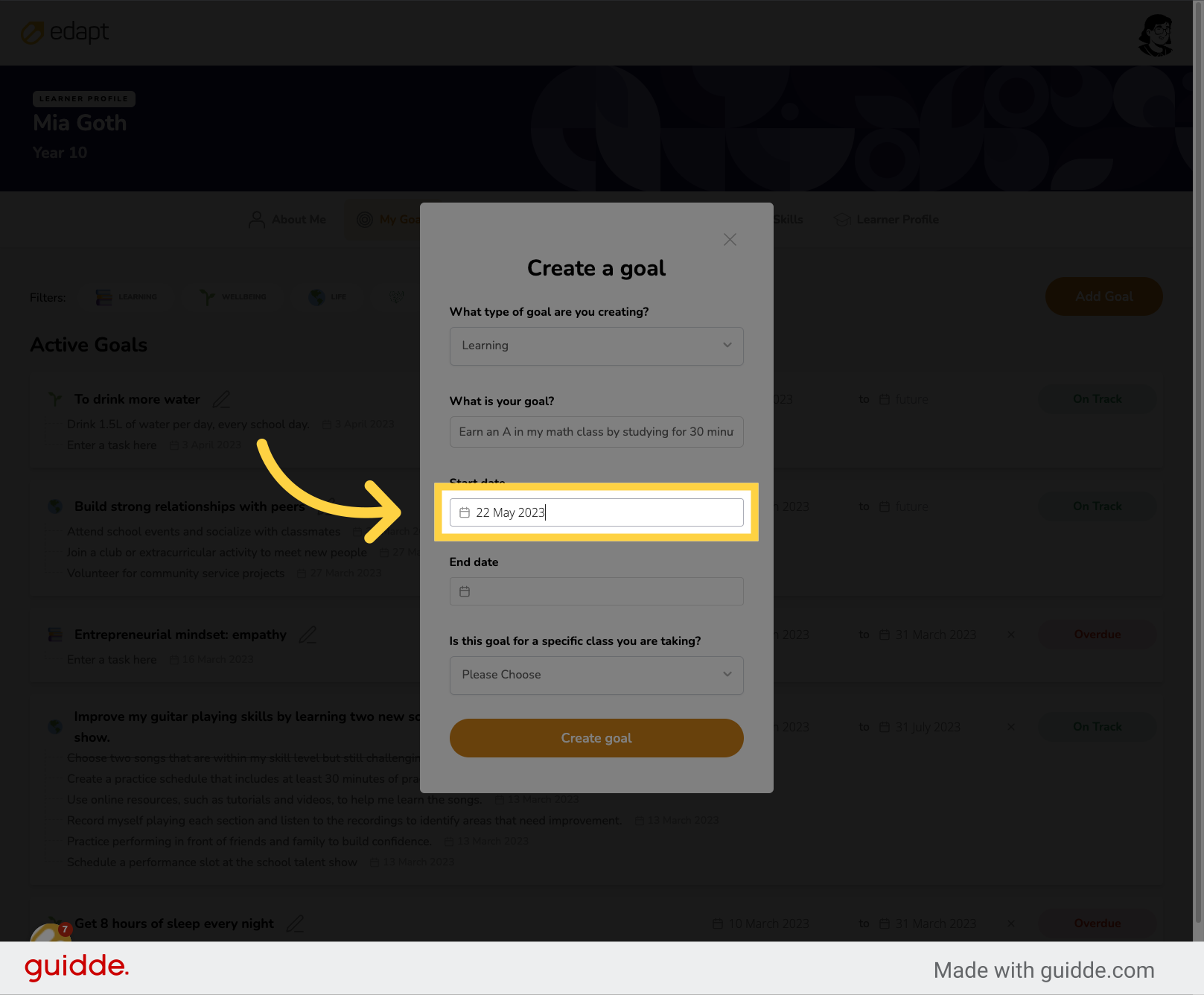 5. And an end date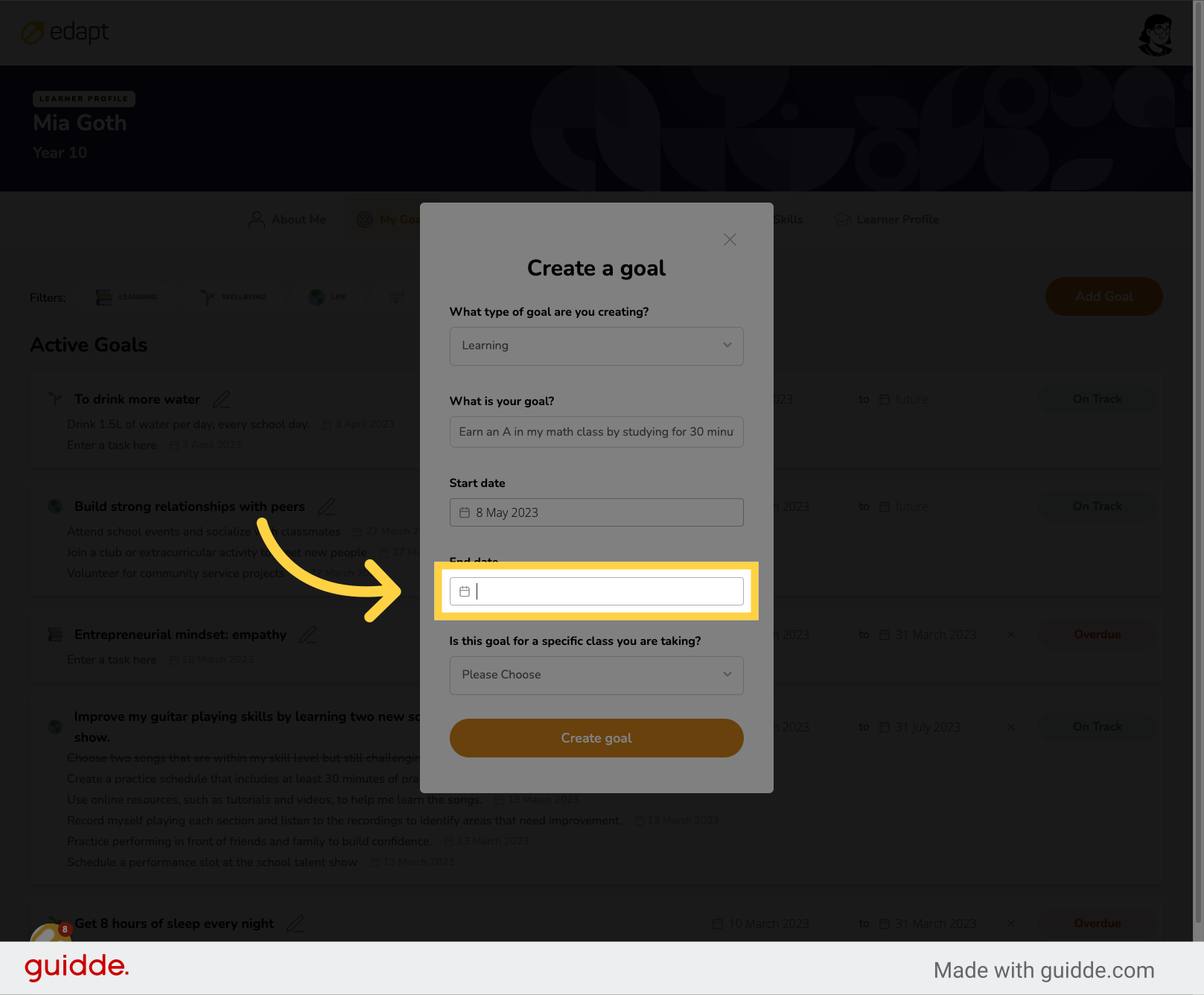 6. Select the Class/Group the goal is related to
Choose the relevant category for the goal.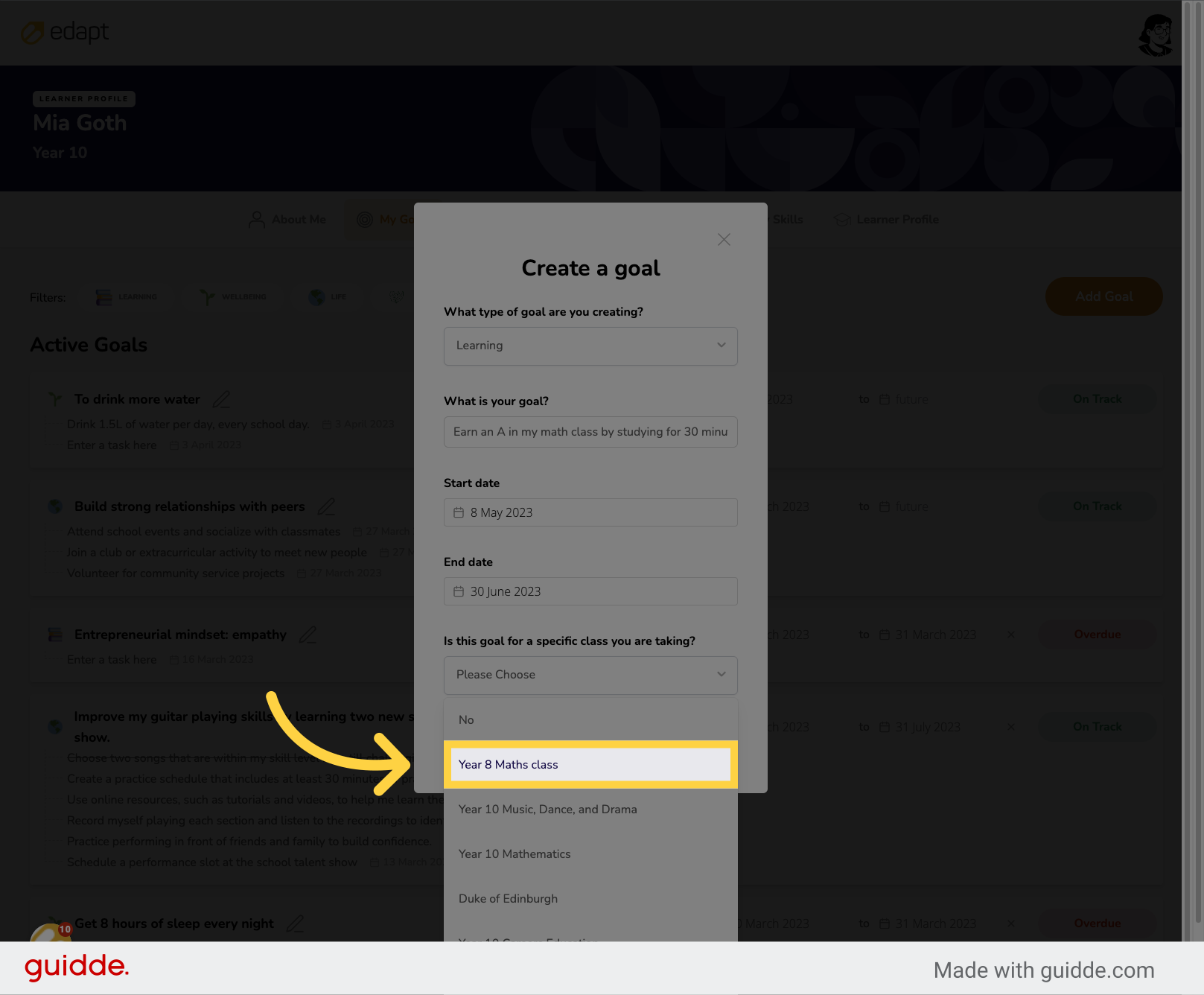 7. Click "Create goal" to create your first goal!
Save the goal.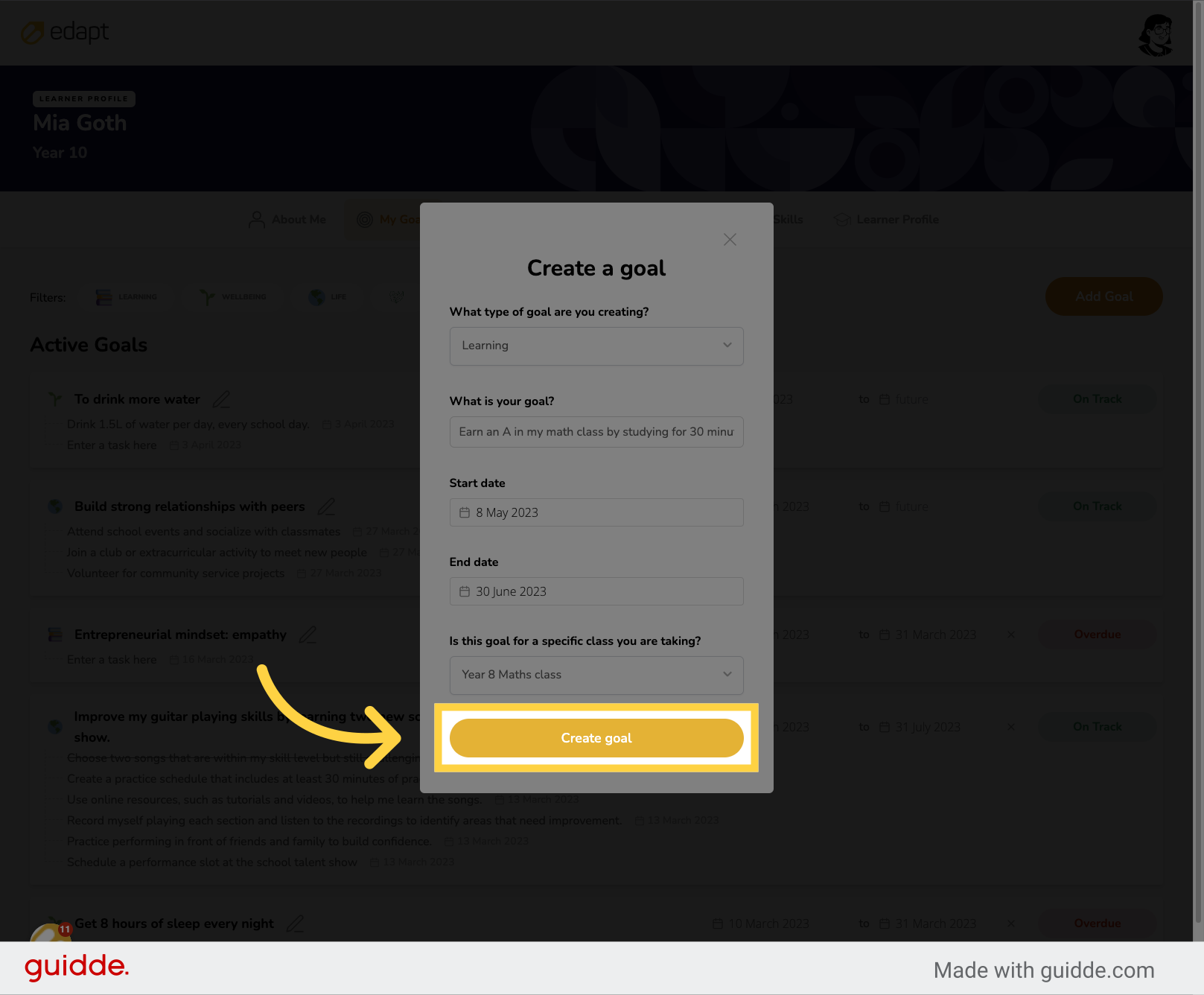 This guide covered the steps to create a goal in Edapt, from choosing the category and providing details to setting a due date and reminders.