7 steps • 19 seconds read
Reflections are thoughts that help you learn from your experiences and improve your skills. You can reflect on your goal at the start, middle, and end of its life cycle.
To reflect on your goal, follow these steps:
1. Click "Add a reflection"
Open the reflection section.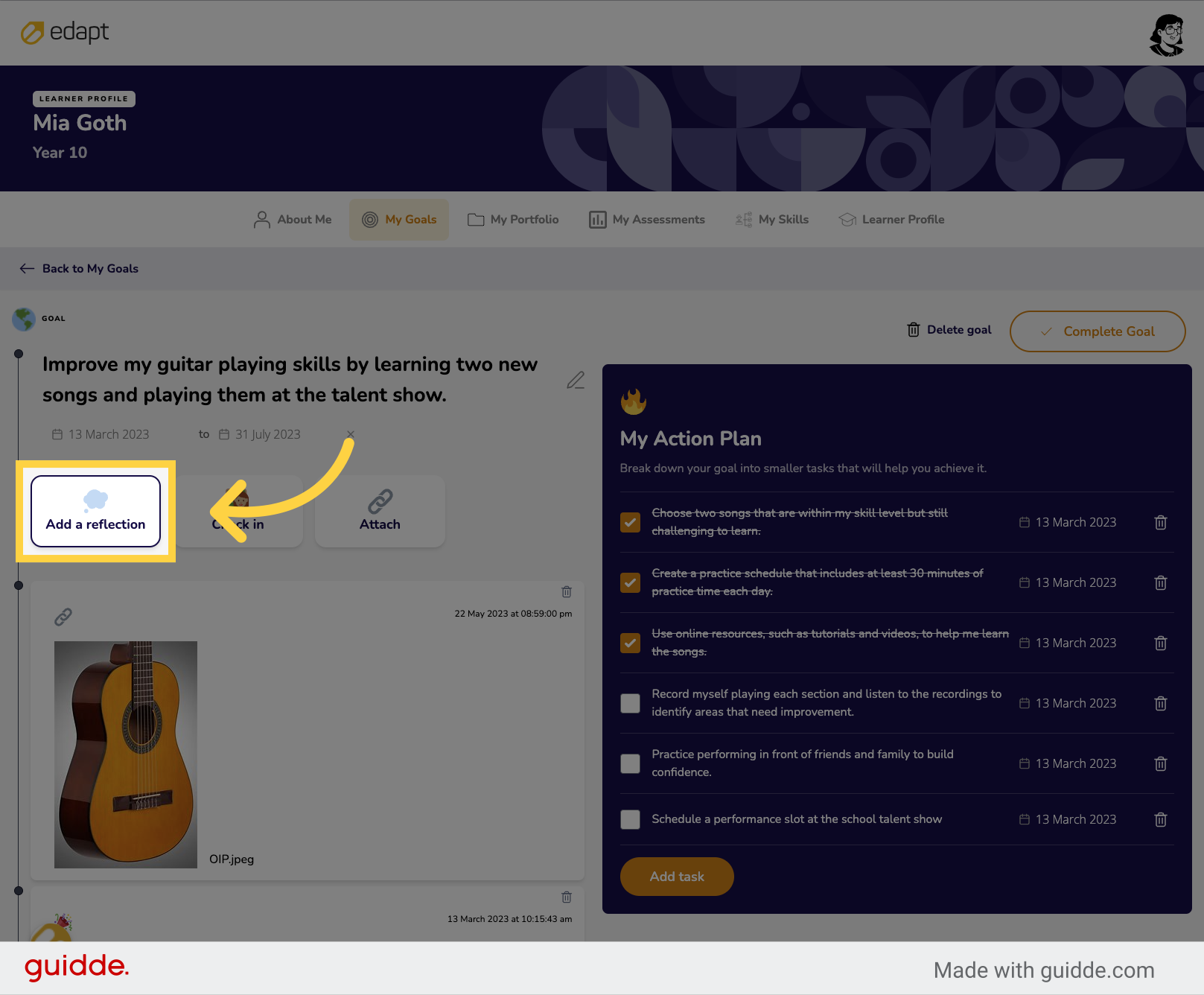 2. Select your preferred reflection prompt.
Select the option you want to reflect about.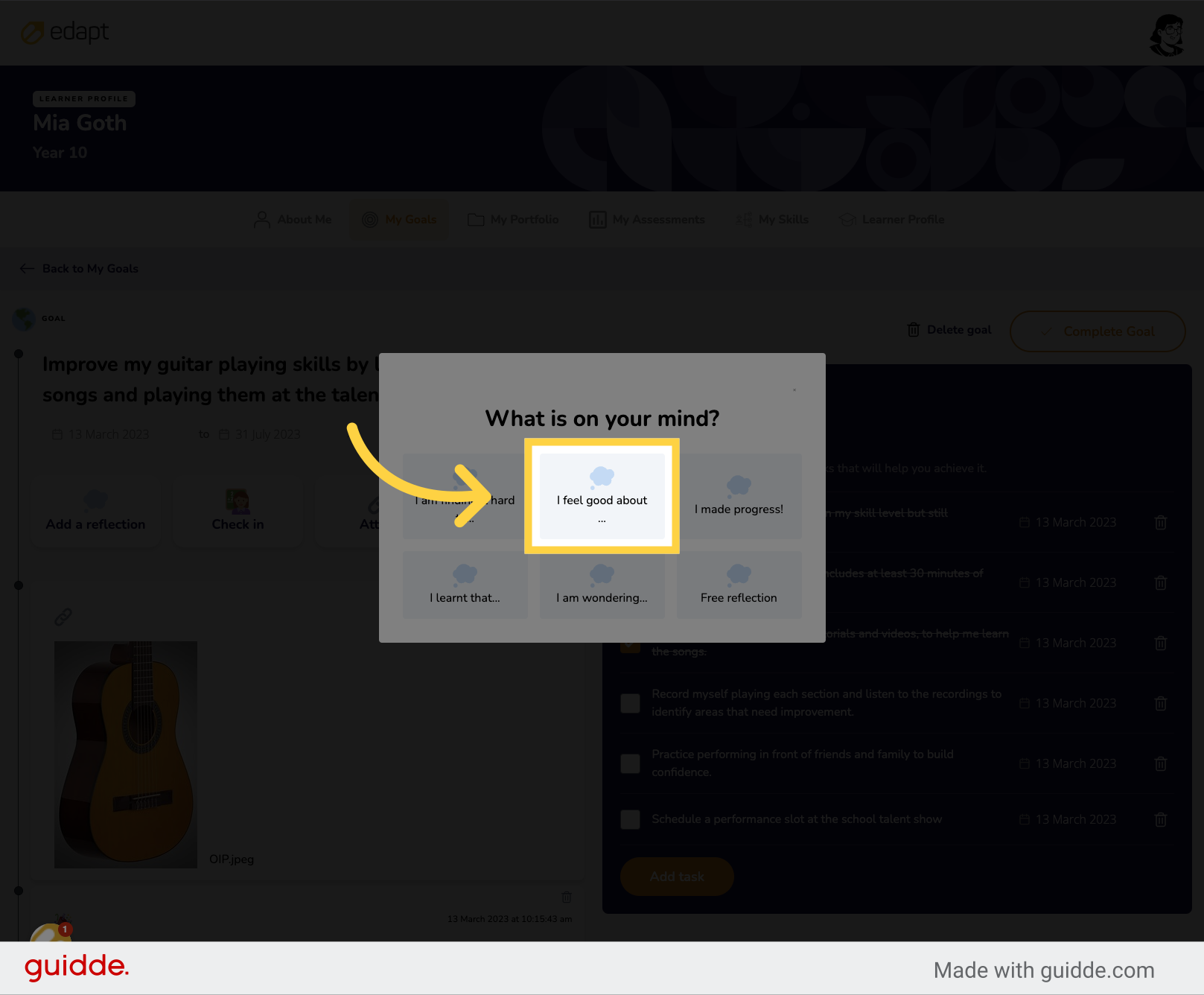 3. Fill in your reflection
"Completing the first three items on my Action Plan"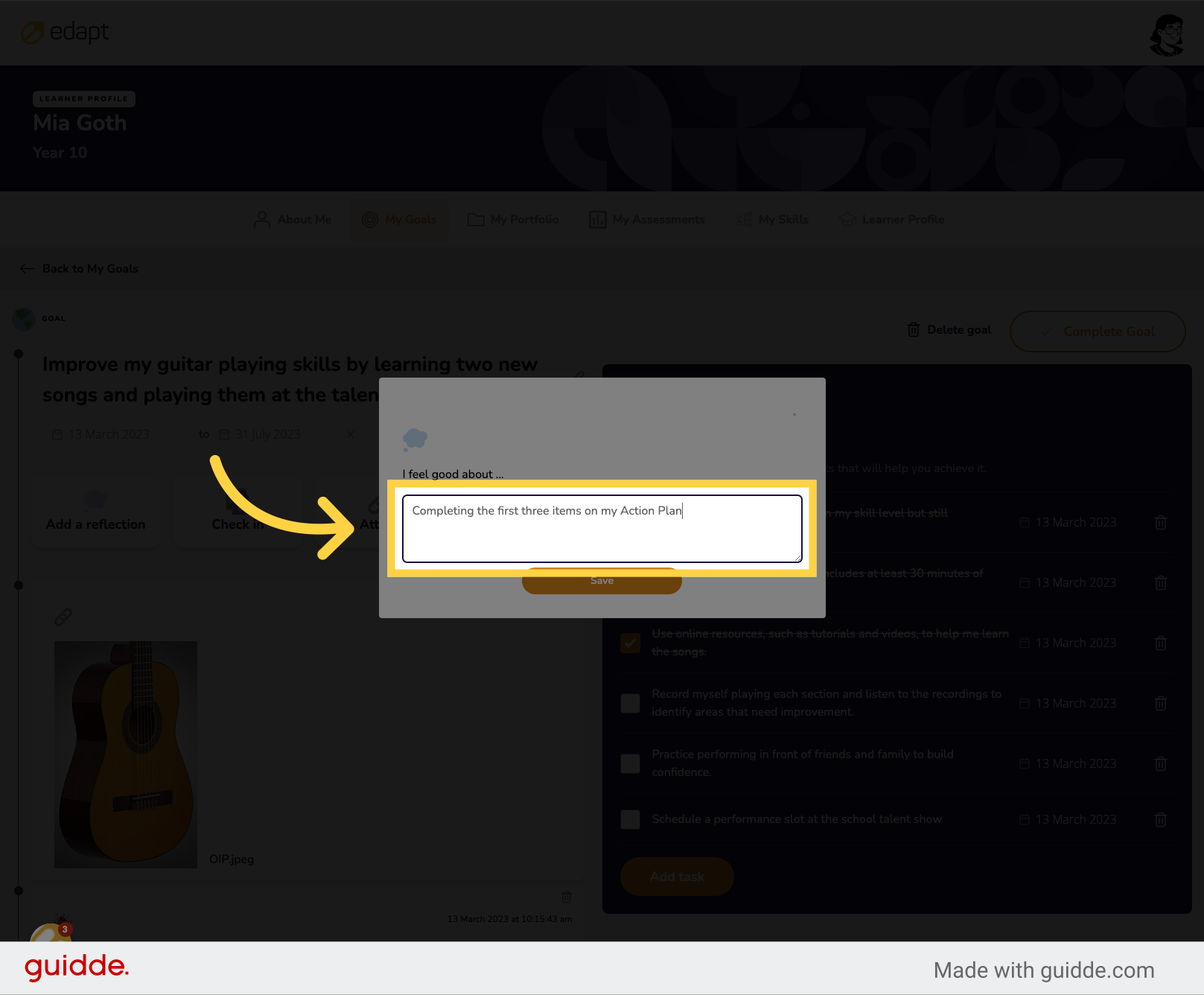 4. Click "Save"
Save your reflection.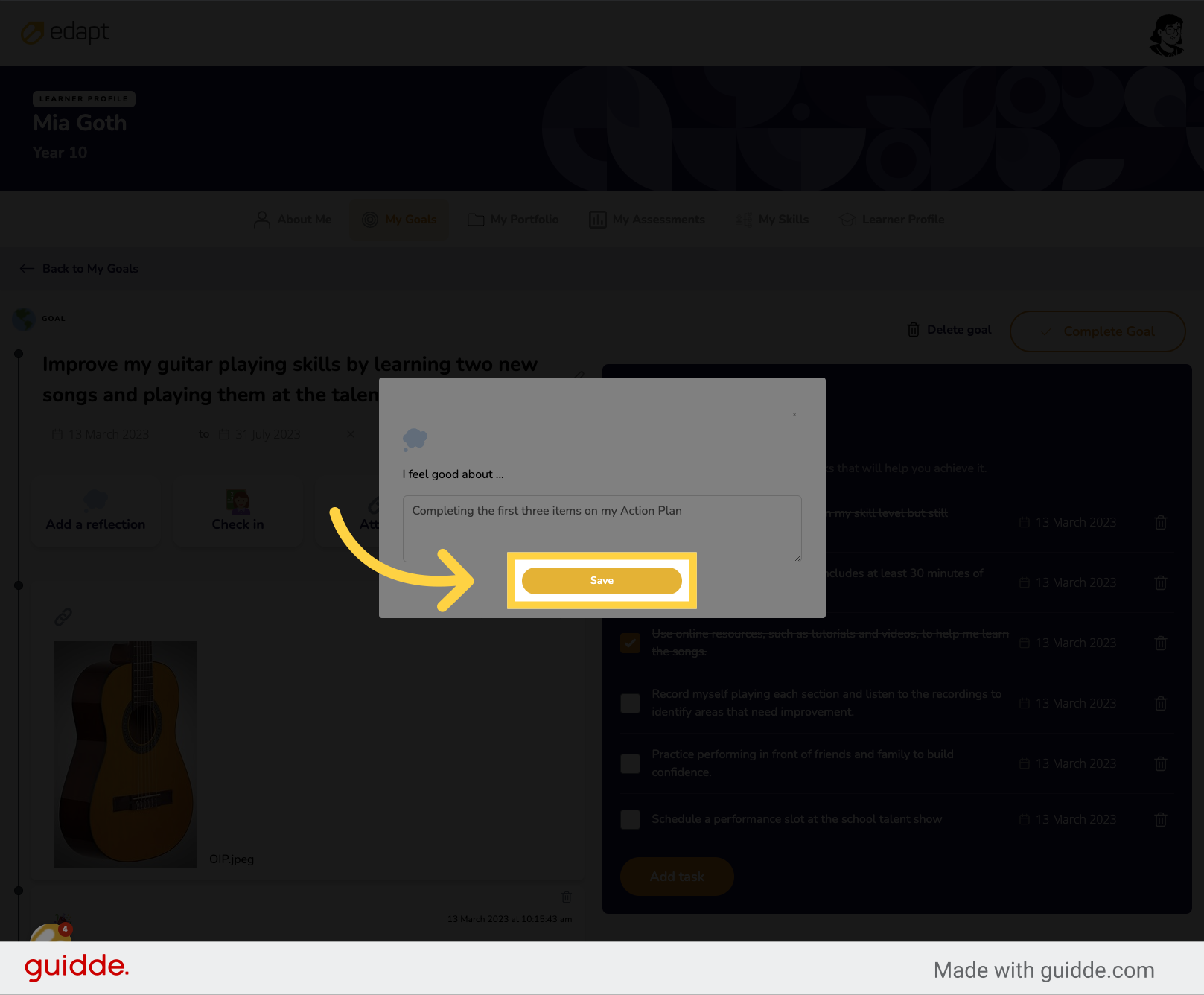 This guide covers the steps to add reflections to your goals in Edapt.