Enhance Your Project with Creative Thumbnails and Images.
Including thumbnails and images in your project not only adds variety but also showcases your creativity and design skills. These visuals provide a snapshot of your project's topic or main idea, giving viewers an immediate understanding of what to expect.
5 steps • 19 seconds read
1. Click "Evidence / My Portfolio"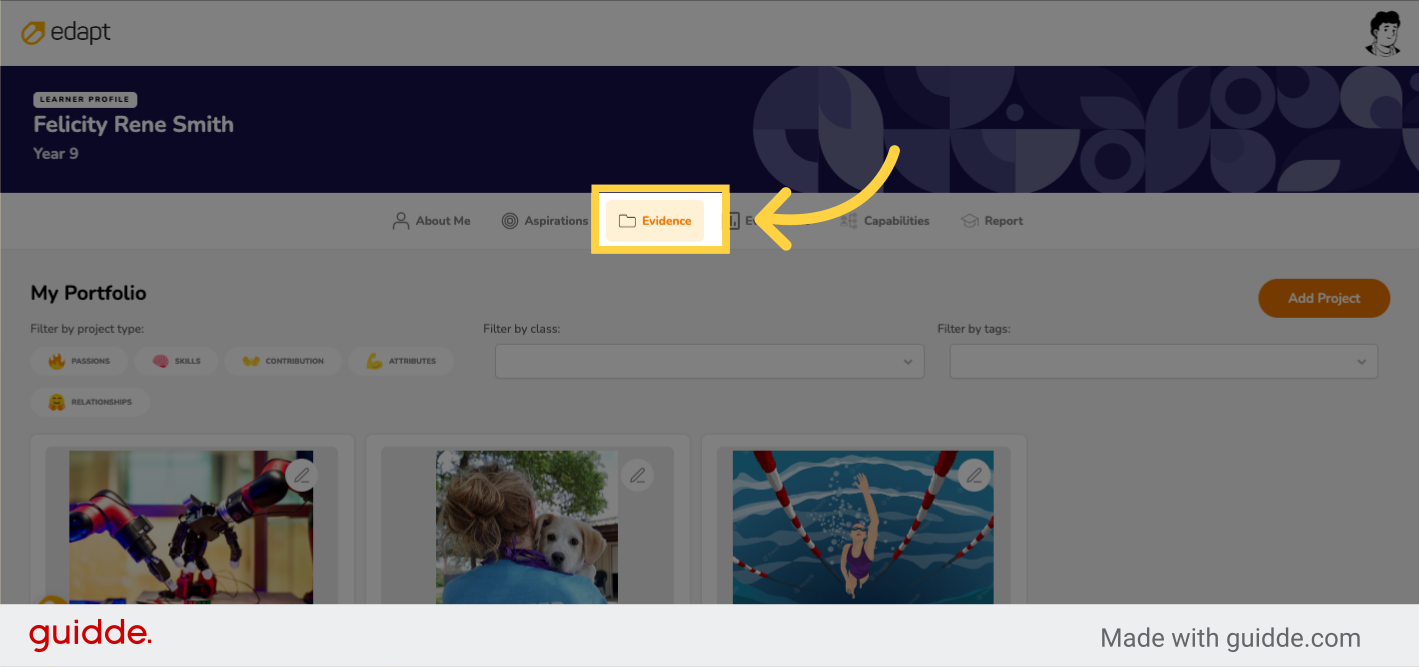 2. Click on the pencil icon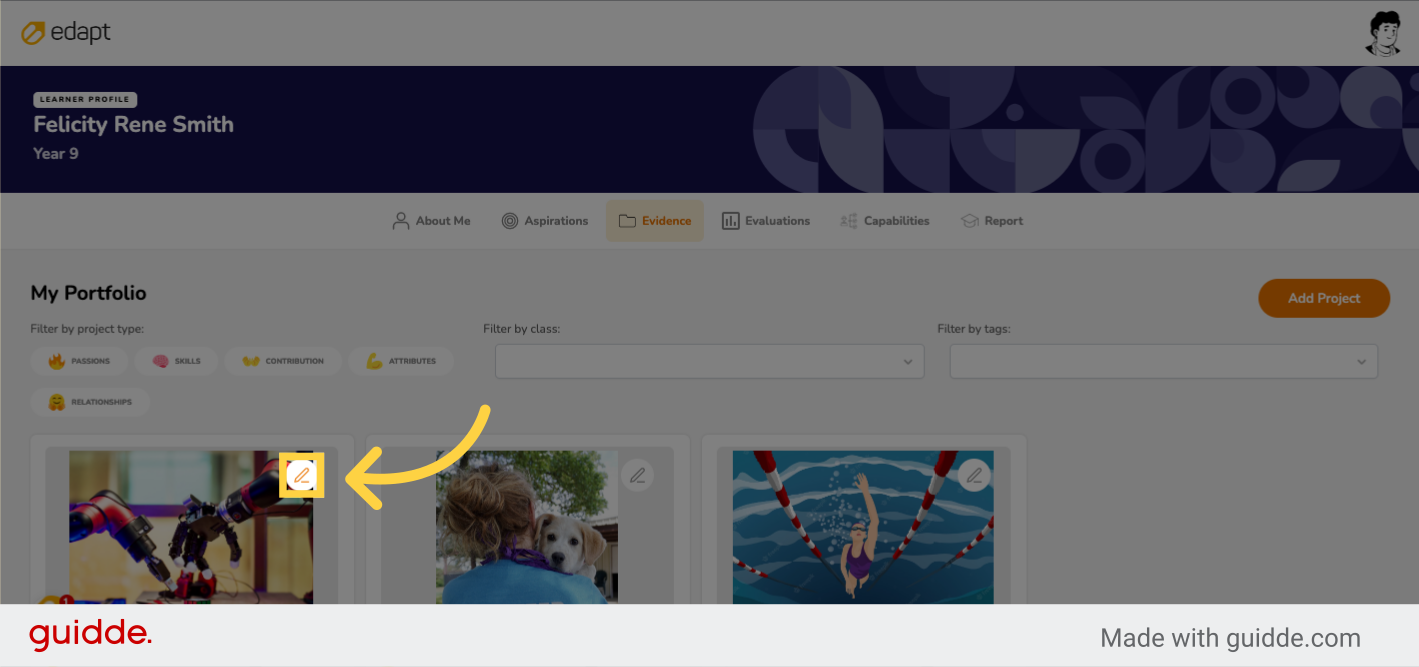 3. Add/Select a new image for the thumbnail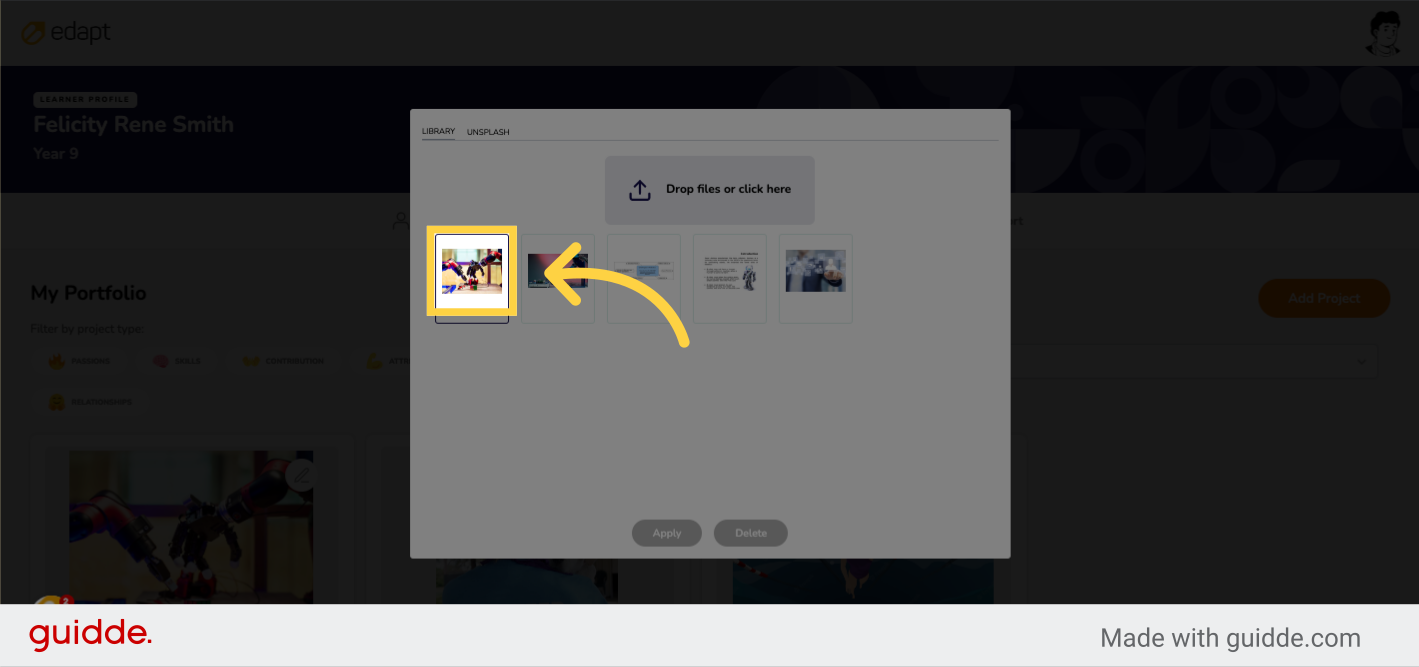 4. Select "Apply"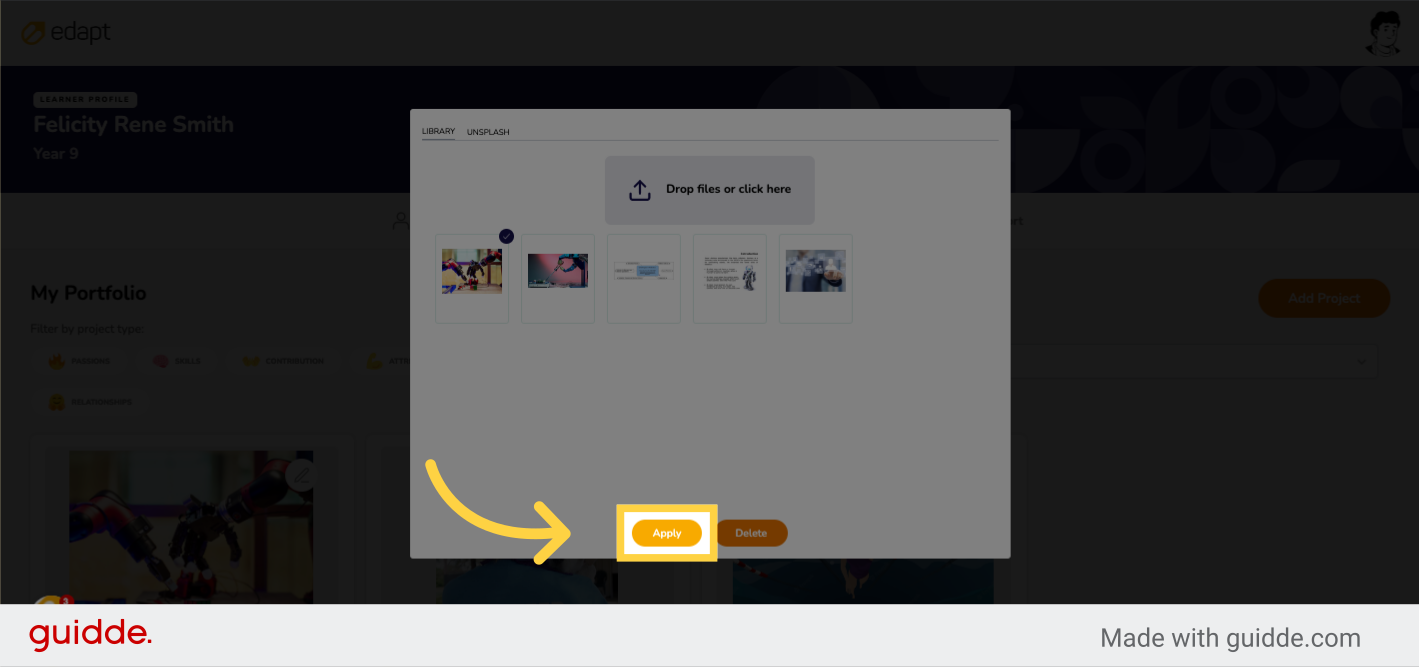 5. Your project now has a thumbnail