Enhance Your Project with Interactive Elements
Incorporating emojis, links, tables, and varied fonts brings valuable benefits. Emojis add emotion and visual appeal, conveying tone and engaging the reader. Tables organize information, facilitating understanding and pattern recognition. Links provide resources, enriching the reader's experience and showcasing research skills. Varied fonts create interest and emphasize key points, enhancing aesthetics. These interactive elements personalize your project, promote accessibility, and encourage reader engagement.
6 steps • 22 seconds read
1. Open a project through the Portfolio Module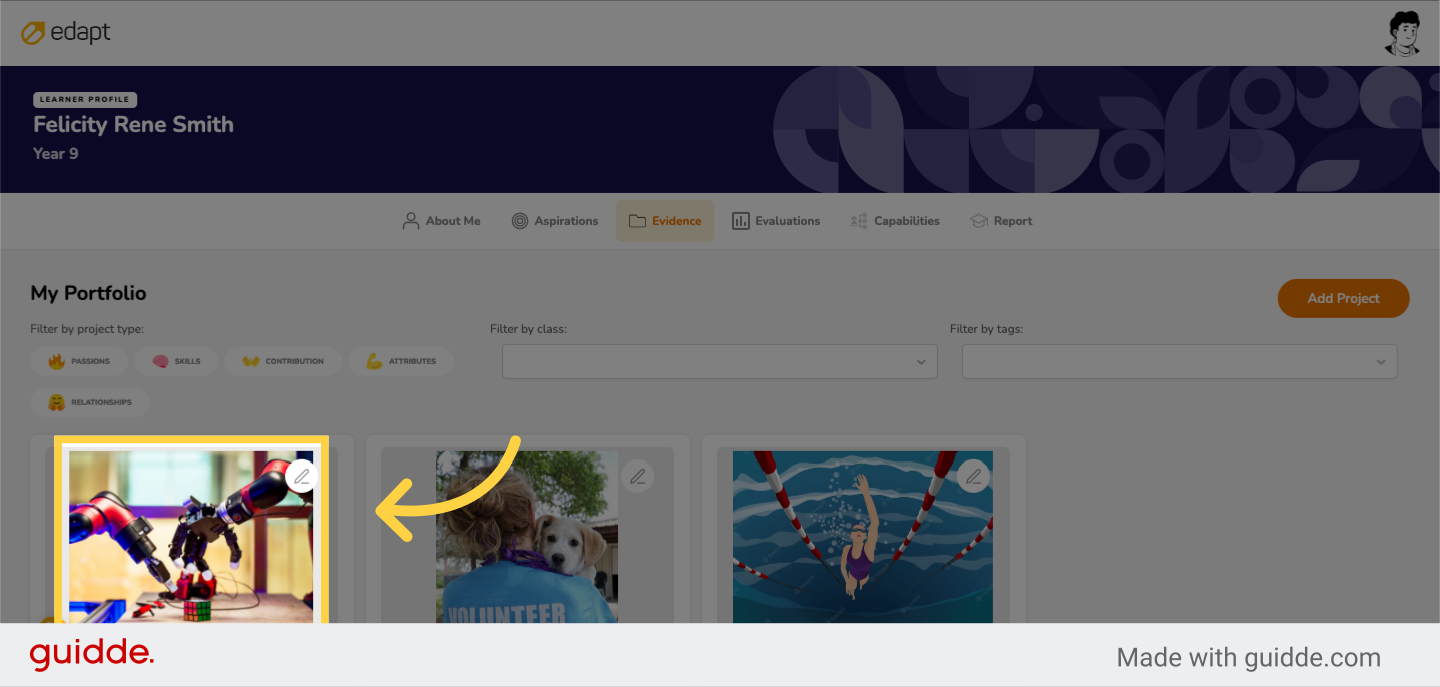 2. Add Emojis
3. Add Links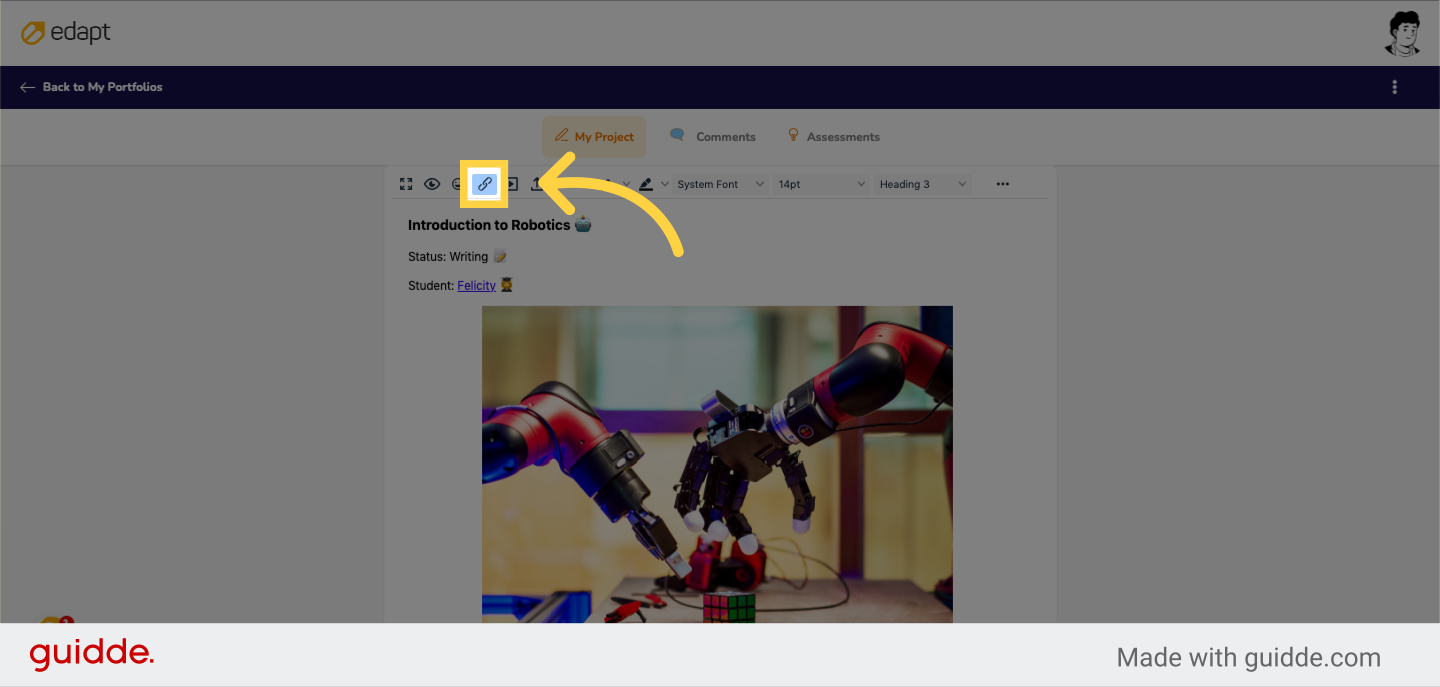 4. Paste Links and Click "Save"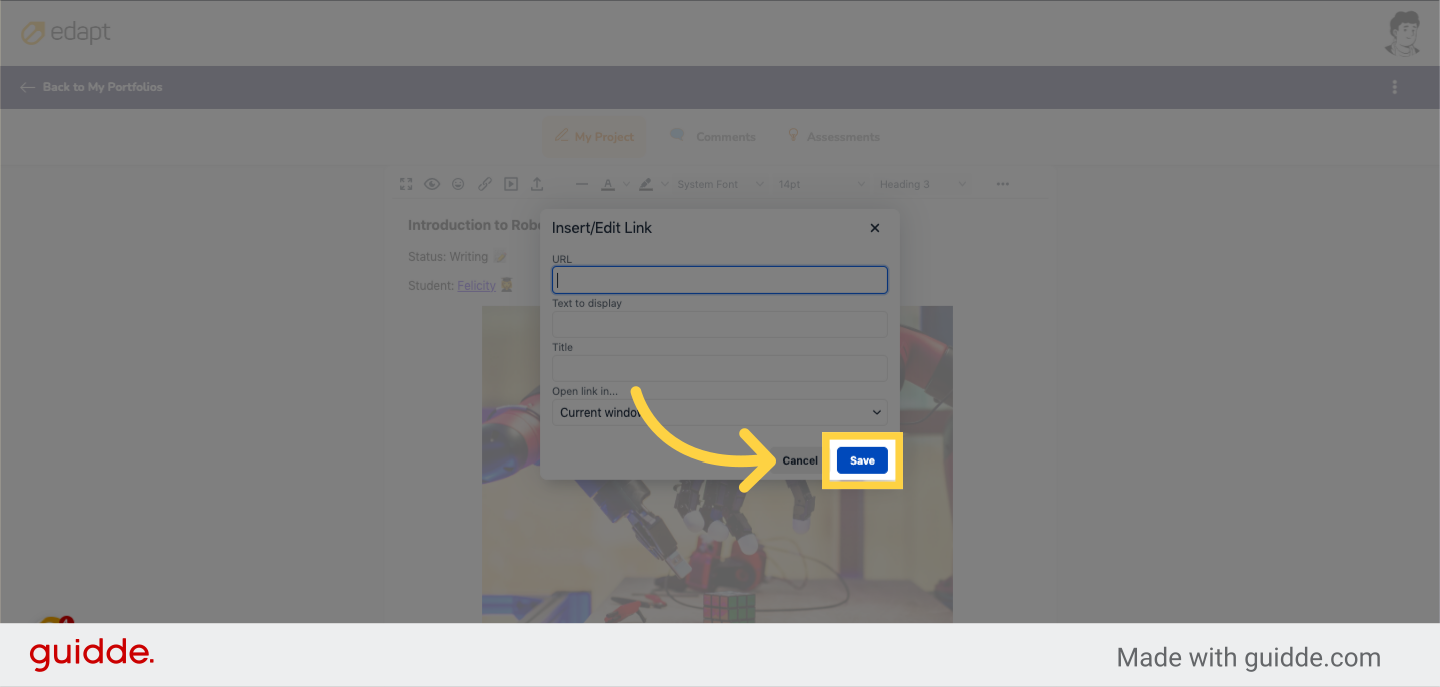 5. Add Tables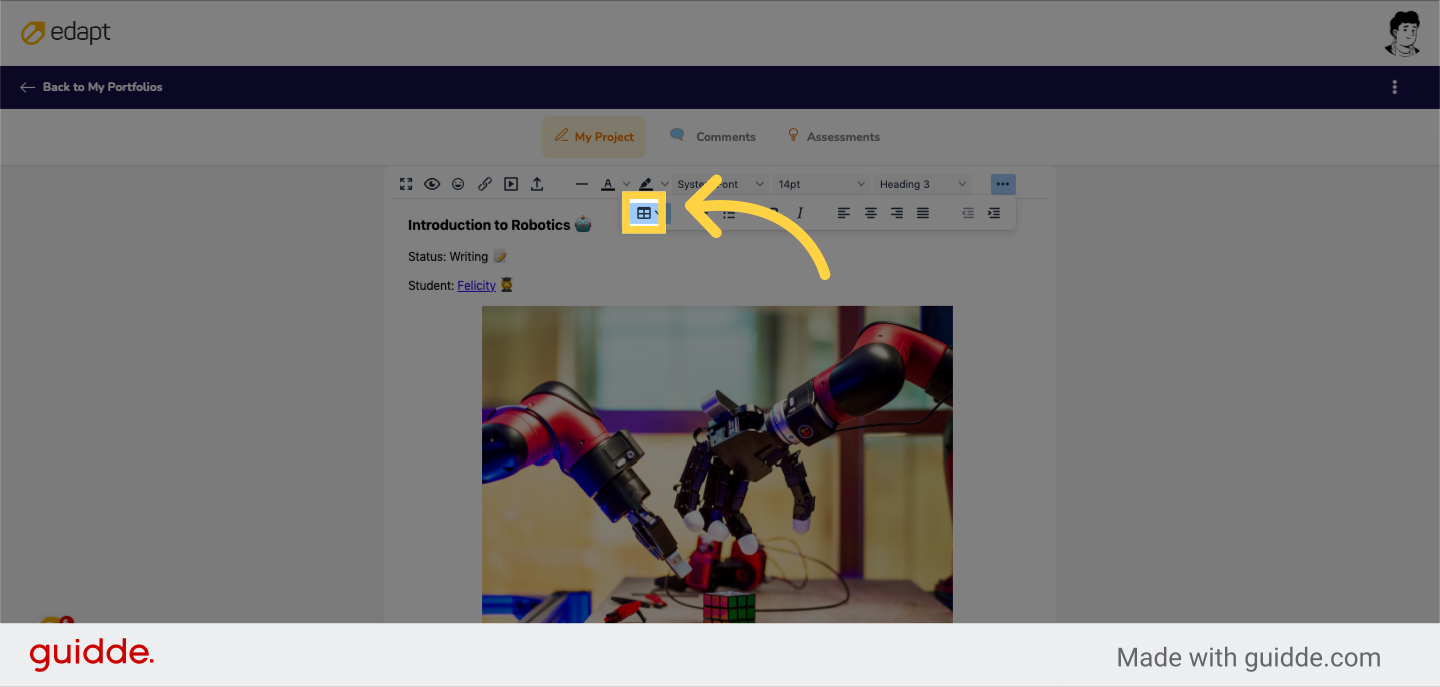 6. Select "System Font" to change Font