This guide will show you how to join a class from your about Me Page.
1. Joining classes can be done from a student's About me page
Navigate to your profile on Edapt.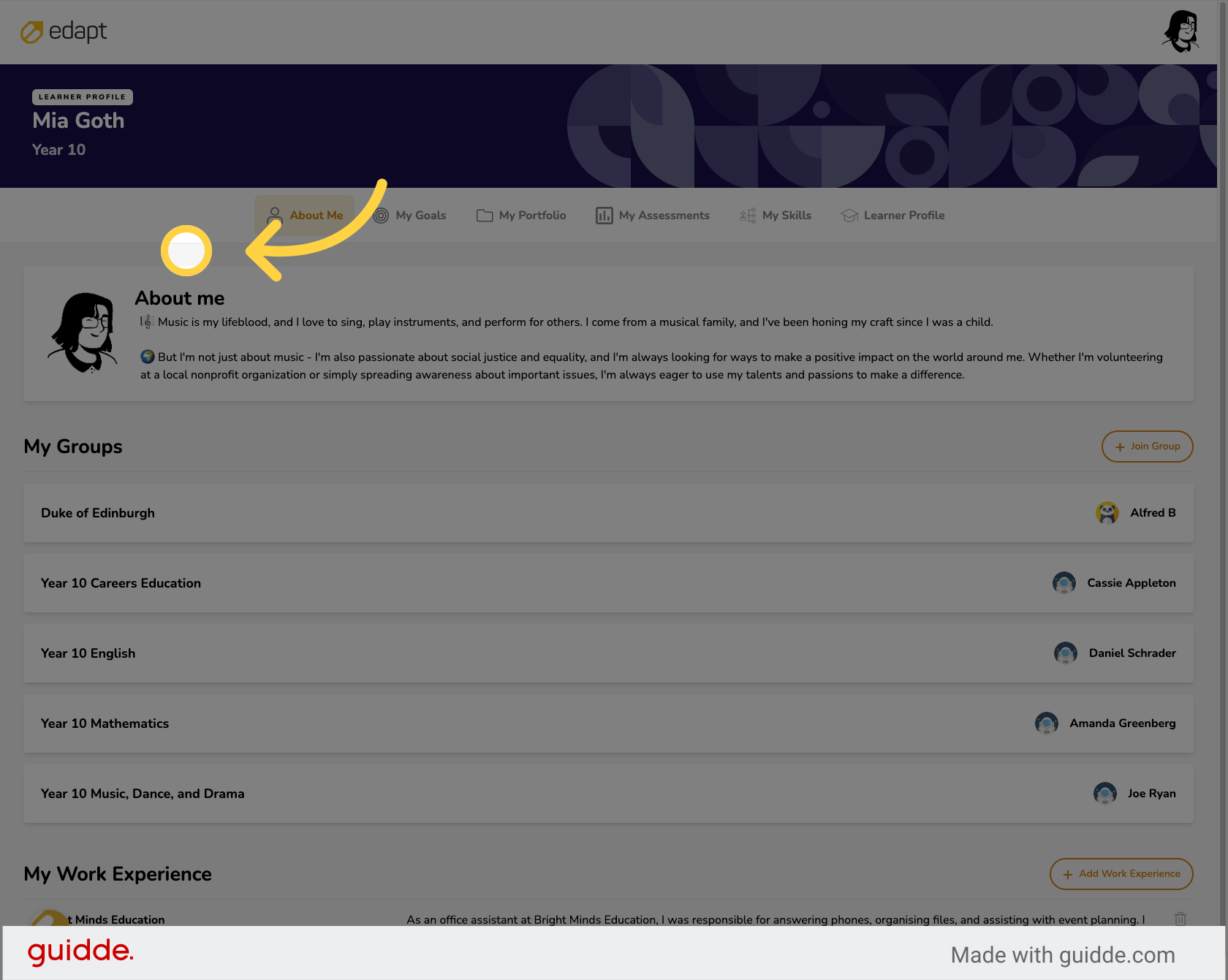 2. Click "+ Join Group"
Click the "Join Group" button.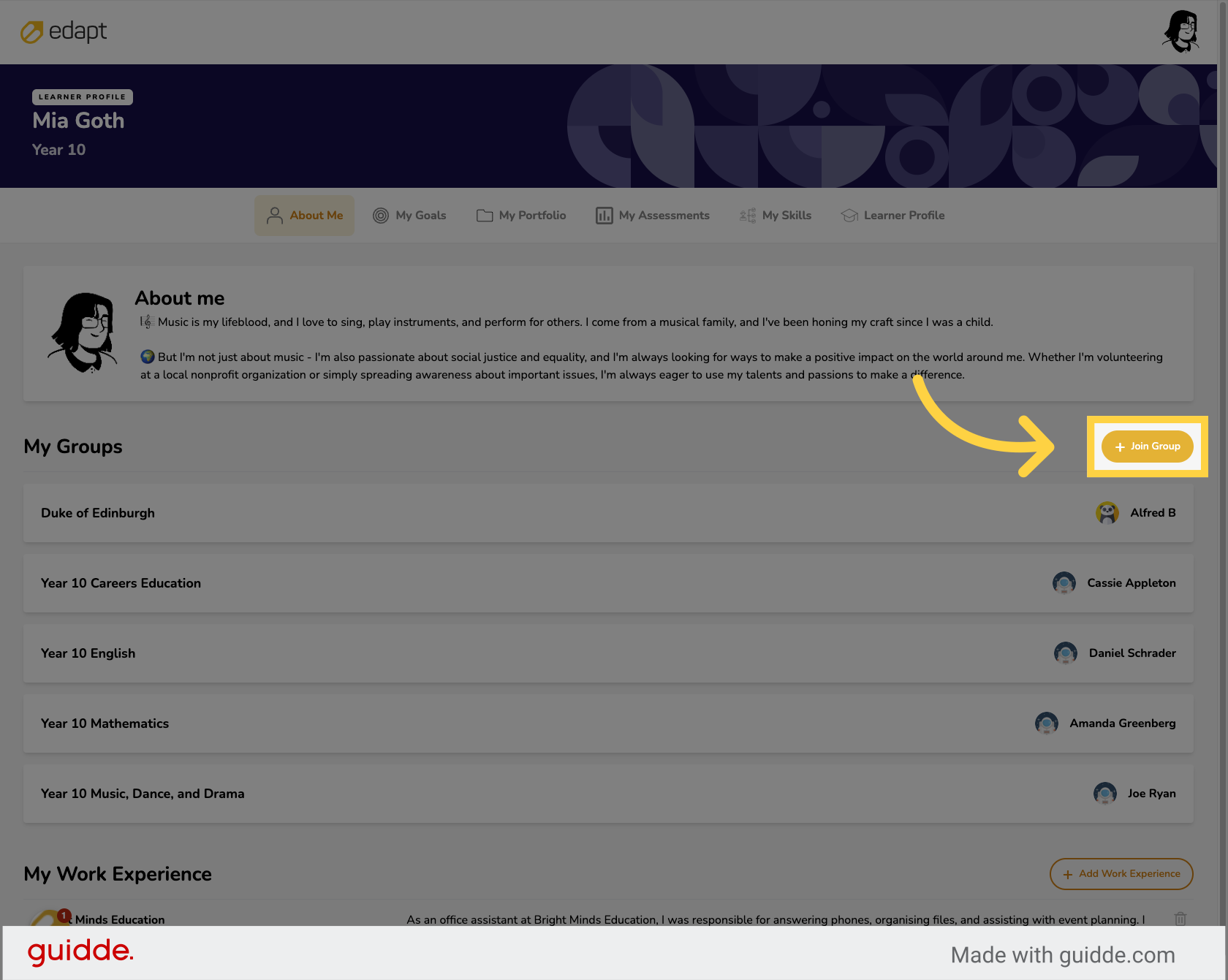 3. Fill in the code given to you by your teacher. Eg. "qaCcQyai"
Enter the provided code in the designated field.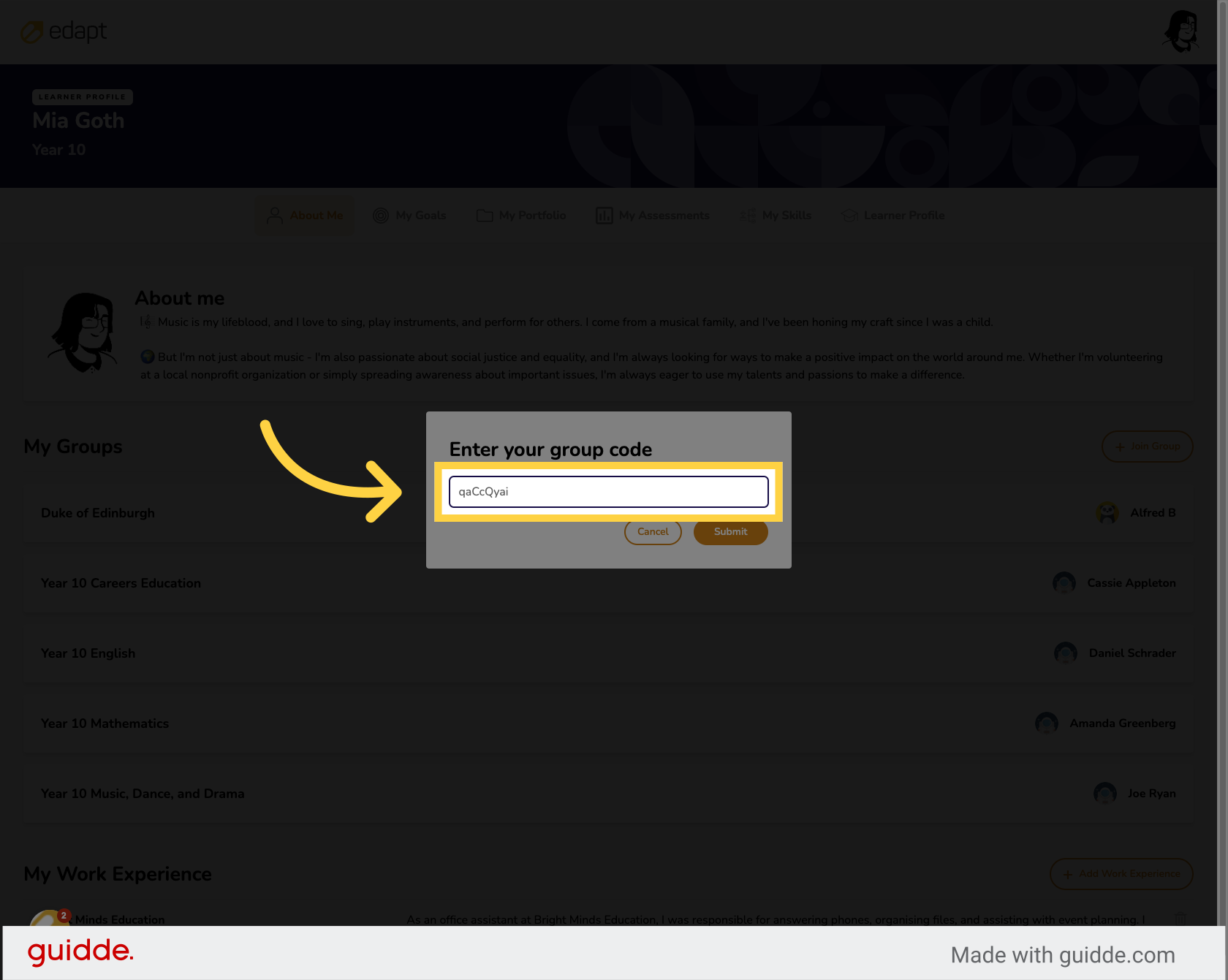 4. Click "Submit"
Click the "Submit" button to request to join the group.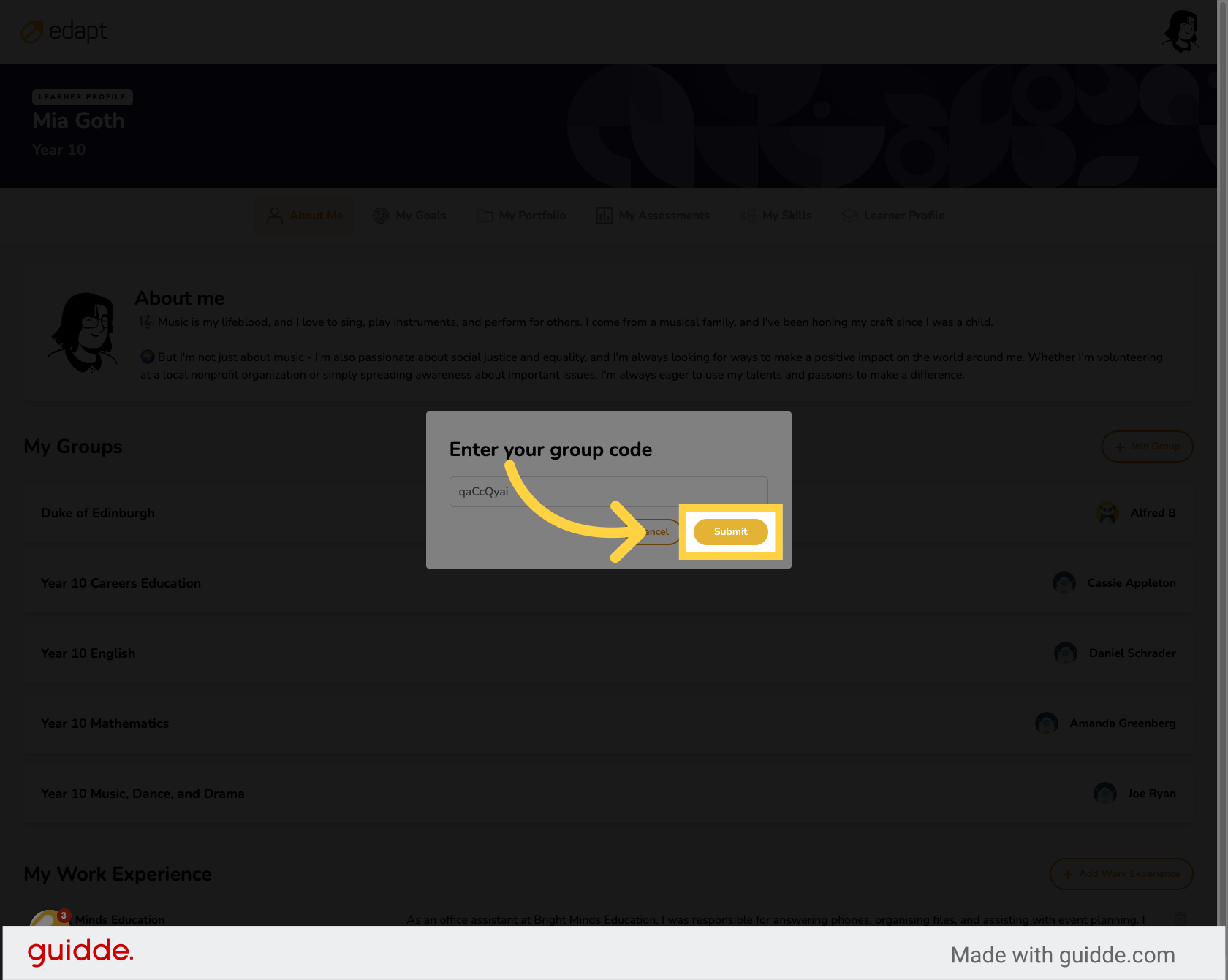 5. Success!
The new class will appear under My Groups eg. "Year 8 Maths class"