The Student Management Dashboard is designed to help teachers track and manage the progress of their students at a glance.
1. All of your classes will be on this page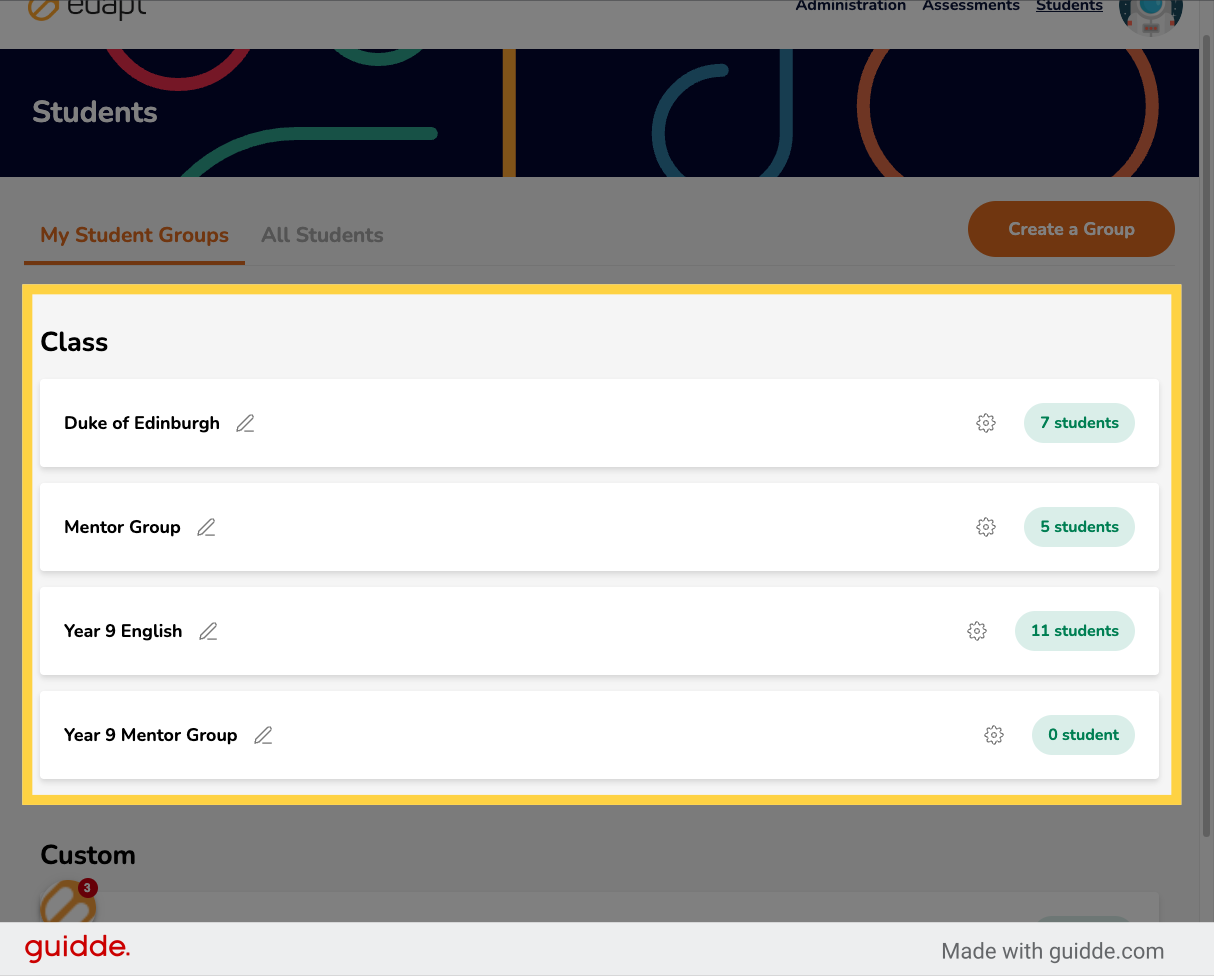 2. Let's open the "Mentor Group"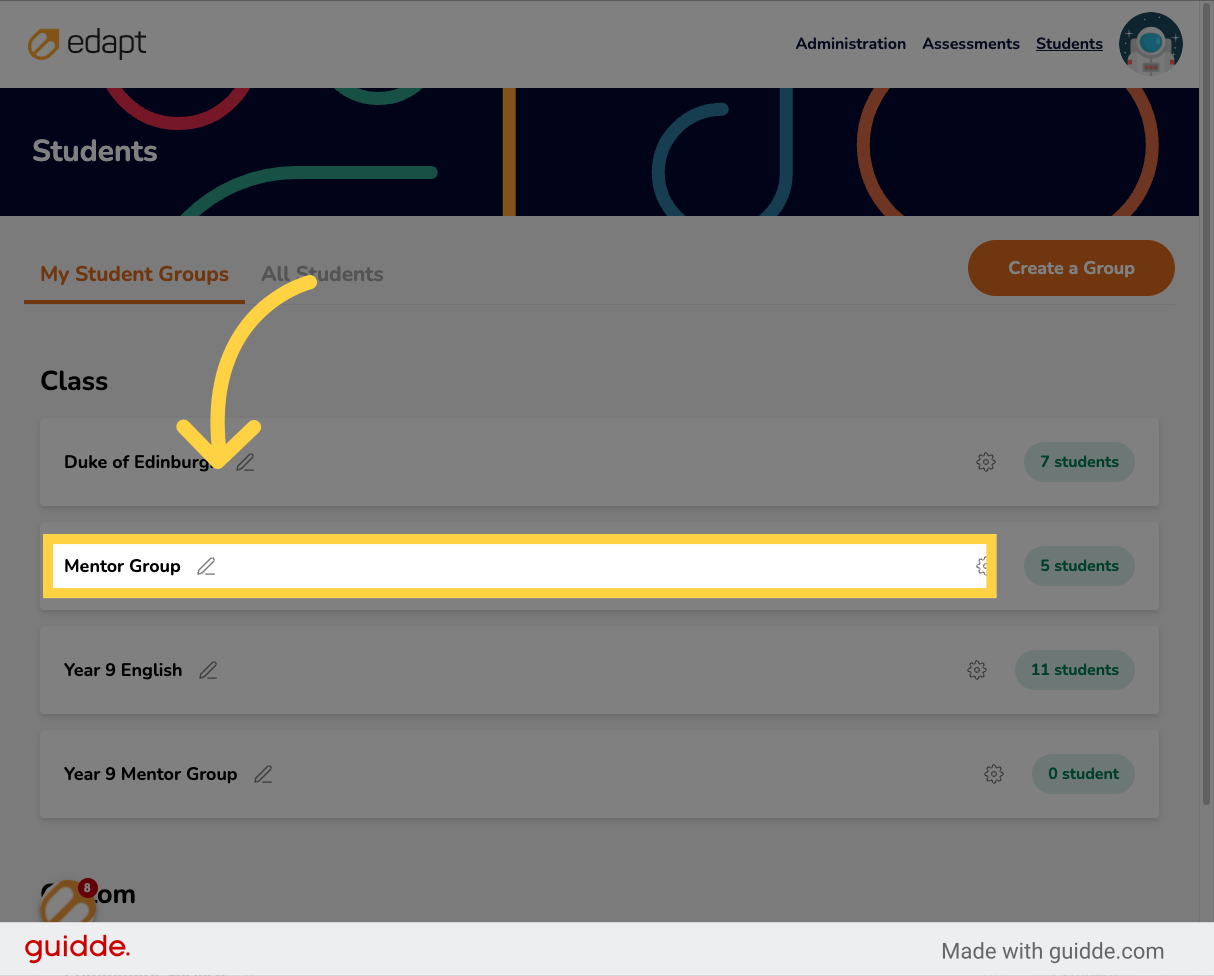 3. See a summary of each student's recent activities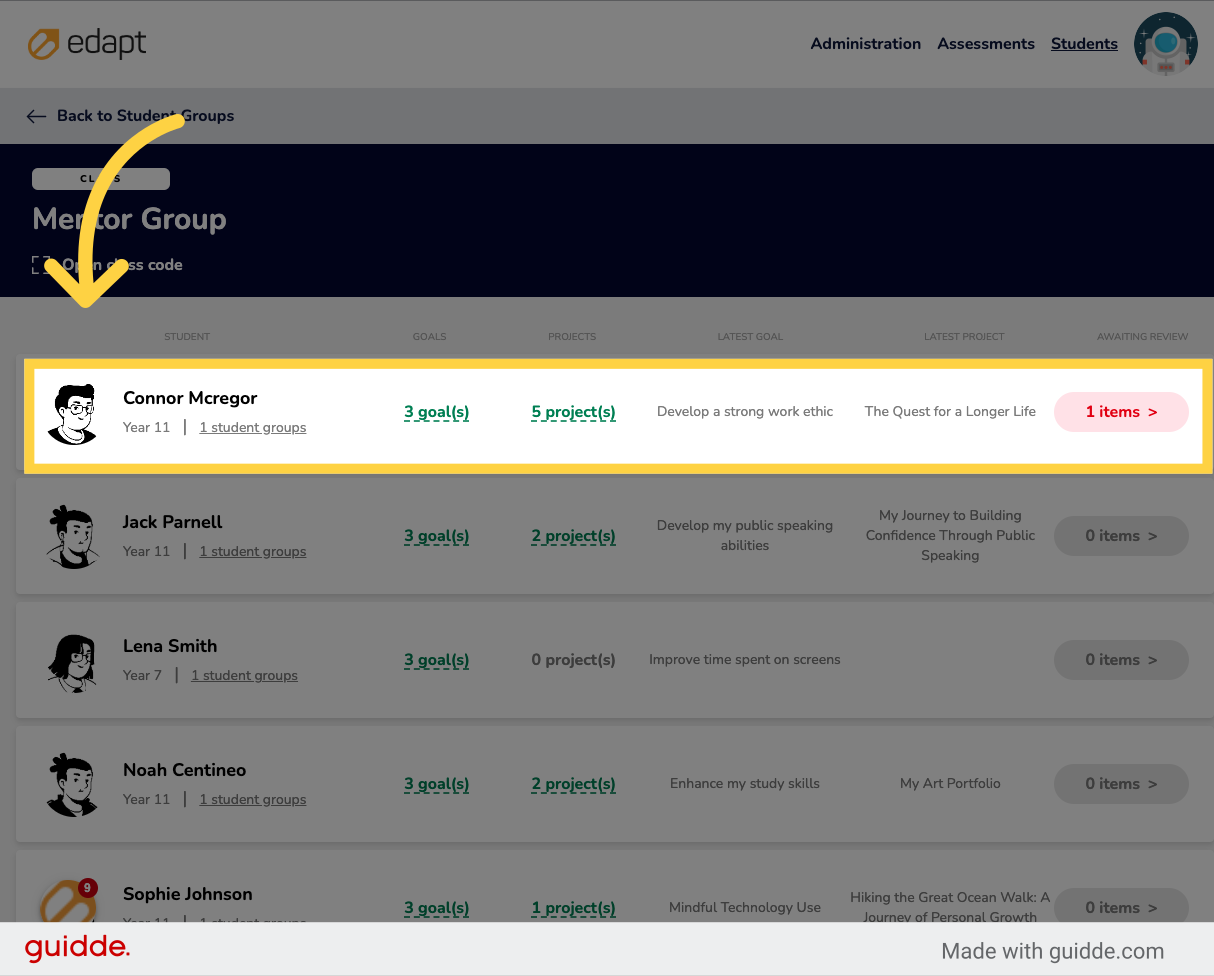 4. Read check-ins from each student
Access the one item.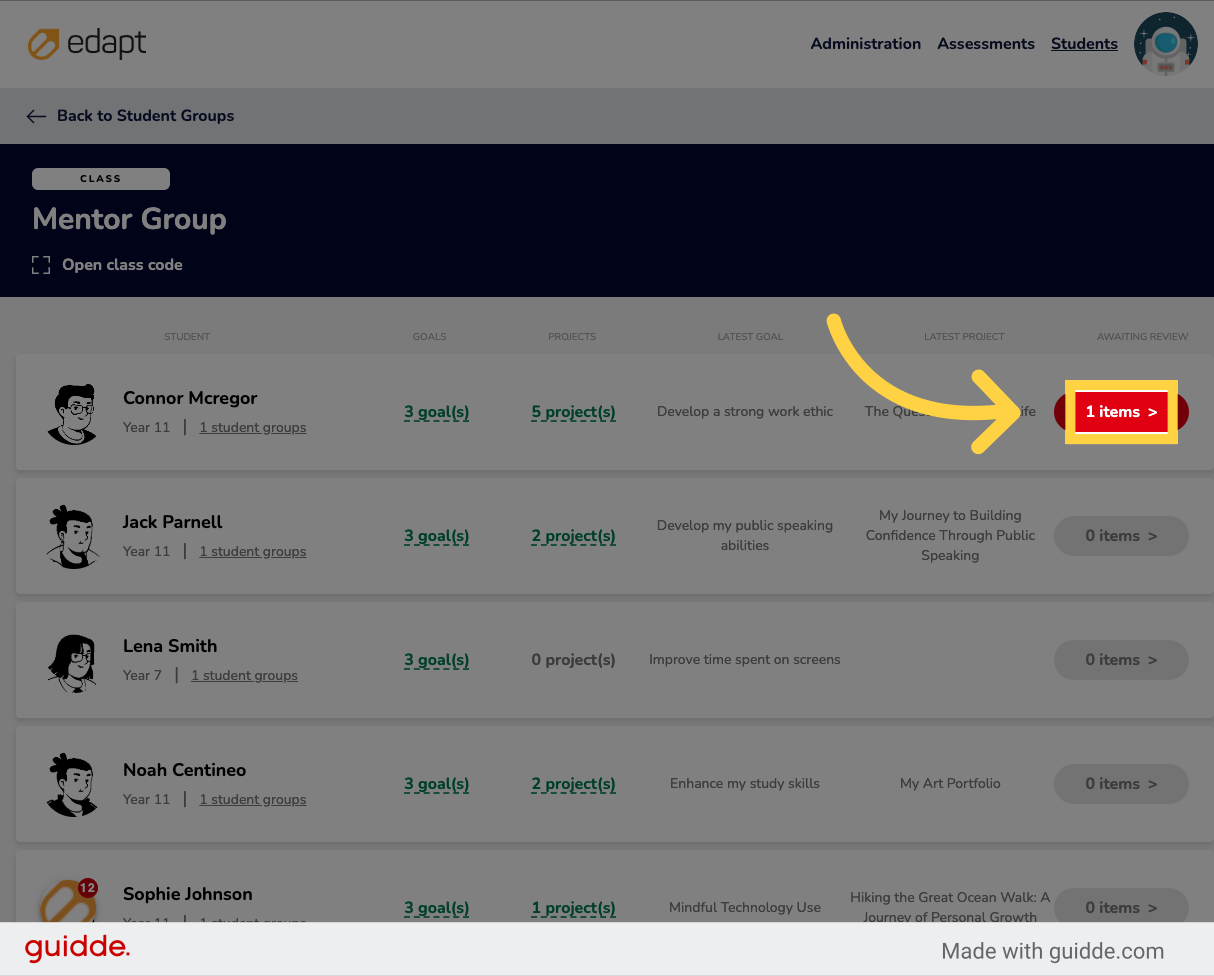 5. And reply in the same window
eg "Yes. Stay back after class and we'll go through some strategies together!"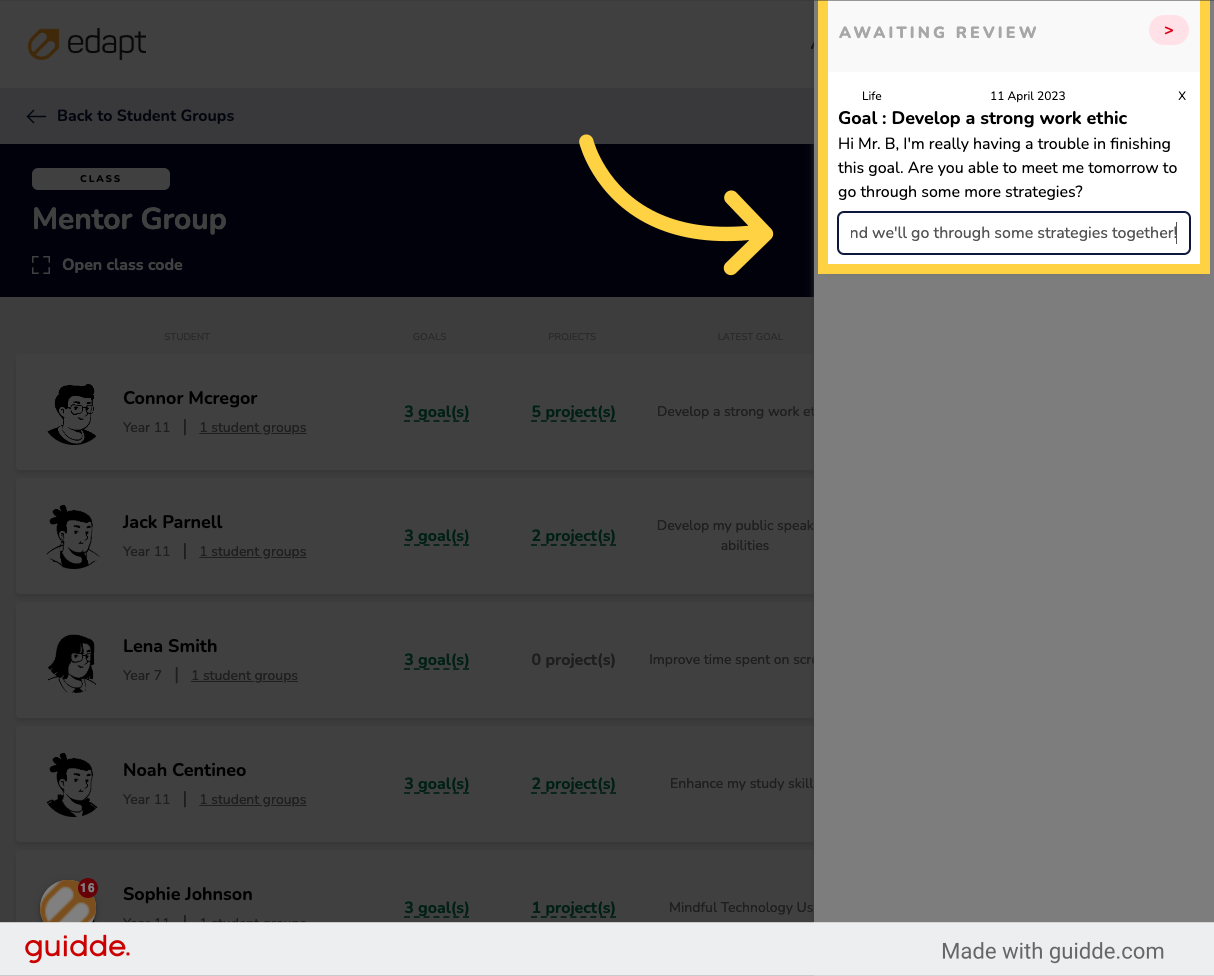 6. Click"goals" to view a student's goals, or "projects" to go straight to a student's projects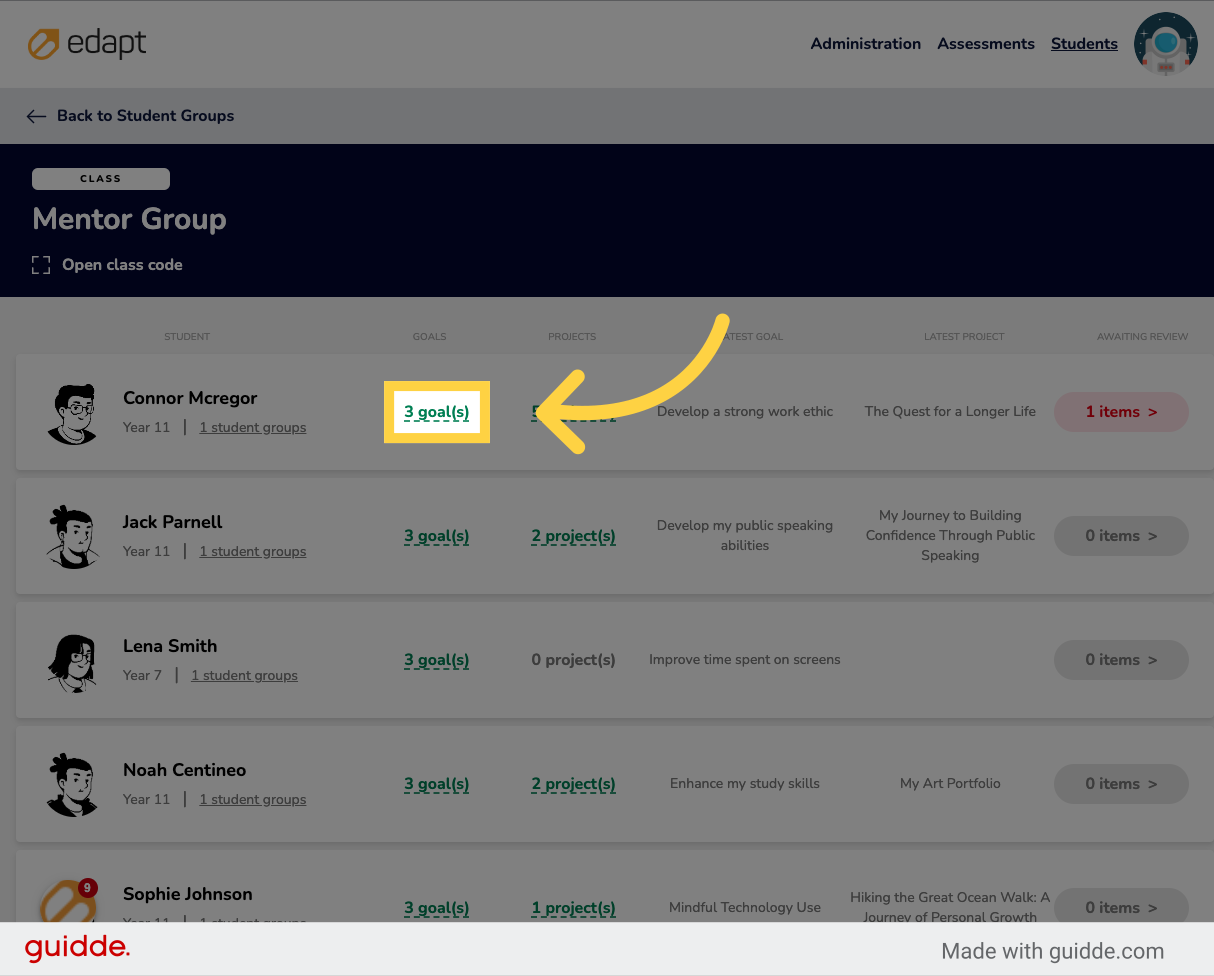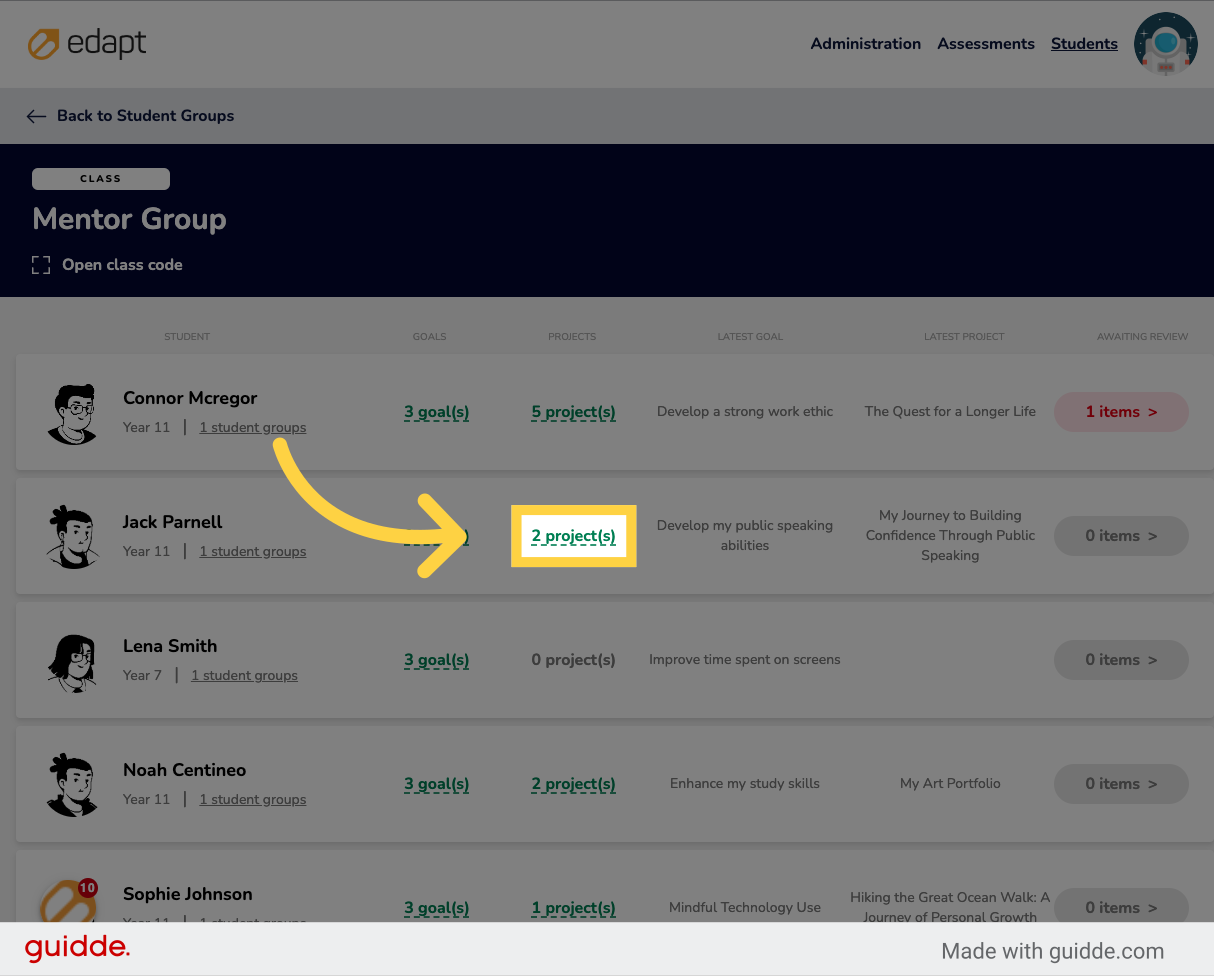 7. Navigate around individual student profiles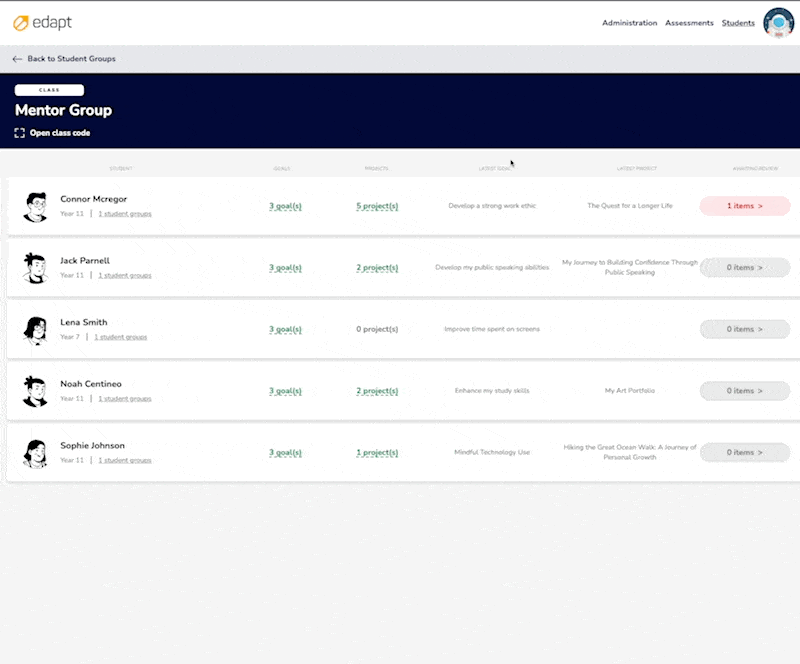 This guide covered the steps to access, edit and manage student groups in Edapt.